PORTLAND, Ore. — U.S. Highway 26 has reopened in both directions, the Oregon Department of Transportation confirmed shortly after 3 p.m. Monday.
The highway was closed in both directions Monday morning between Interstate 405 and the State Highway 217 interchange due to downed trees amid an unprecedented April snowstorm.
The Oregon Department of Transportation's TripCheck website showed all lanes closed in both directions as of about 8:30 a.m. Monday, and traffic cameras showed the Vista Ridge tunnels empty as of about 9:45 a.m.
In a news release at about 8:45 a.m., ODOT said there were multiple downed trees blocking the highway, most of them near the Oregon Zoo. Crews were on the scene, the agency said, but there was no estimated time for when the road would reopen.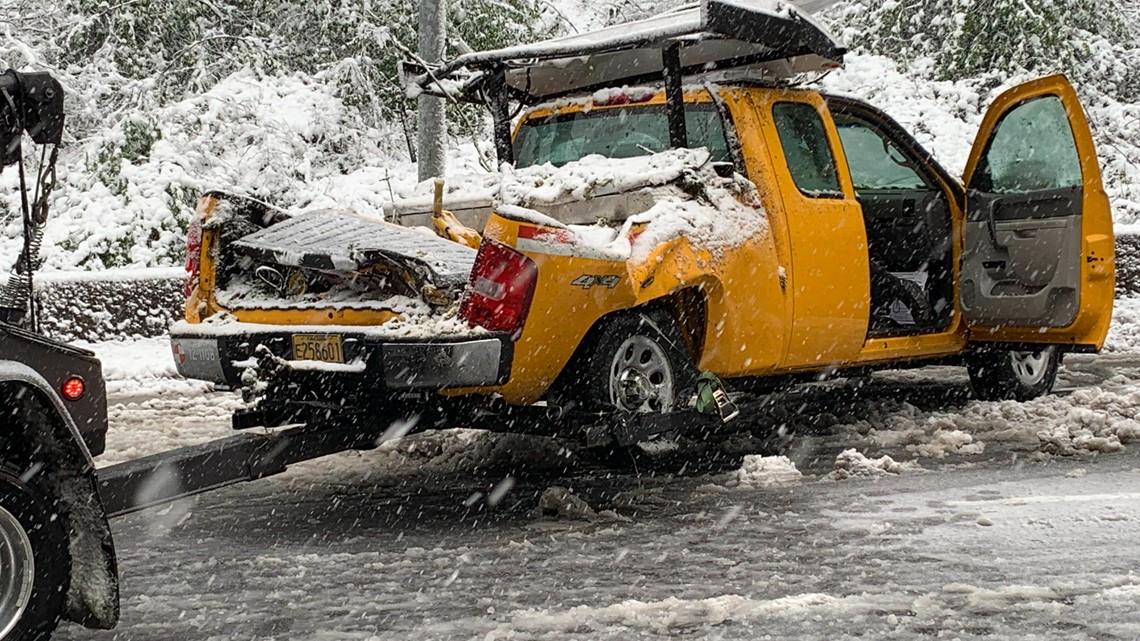 Most of the Portland metro area and southwest Washington woke to at least an inch of snow on the ground Monday morning, the first time measurable snow has fallen in the month of April since snow records began being kept in October 1940, according to KGW meteorologist Rod Hill.
Commuters all over Portland faced a slippery and snarled commute, particularly on the west side, with widespread reports of downed tree limbs, stalled cars and smaller-scale road closures.
A portion of Oregon Highway 127 — Cornelius Pass Road — was also reported closed Monday morning, starting about two miles north of the interchange with Highway 26. Part of West Burnside Road was also reported closed.
In a news release late Monday afternoon, the Portland Bureau of Transportation said several West Hills routes would likely remain partially closed for several days due to the high number of fallen trees and power lines that need to be cleaned up, including portions of West Burnside Street, Northwest Skyline Boulevard, Southwest Capitol Highway and Northwest Cornell Road.
Portland's April snowstorm | Your photos
Many of the alternate routes from Southwest Portland, Beaverton and Tigard showed heavy traffic, with TripCheck reporting accidents or blockages on several major roads. Interstate 5 appeared to be clear of obstacles but moving slowly through the area.