MILWAUKIE, Ore. — With a vote earlier this month, Milwaukie joined a growing group of cities looking to phase out natural gas from new homes and city-owned buildings.
The city council approved two resolutions earlier this month: one calling for a ban on natural gas hookups in new construction and the other calling for natural gas to be removed from existing city-owned buildings through retrofit. The resolutions call on city staff to draft rules that would go into effect in March of 2024 if approved by city councilors.
"This piece that we're doing today stops the bleeding," Milwaukie Mayor Mark Gamba said on the day of the vote.
The primary component of natural gas is methane, a greenhouse gas that is up to 86 times more potent than carbon dioxide, and reducing its use in Milwaukie was key to the city's climate action plan, which calls for net-zero emissions from buildings by 2035.
"Buildings are the second-largest source of greenhouse emissions after transportation," said Greer Ryan, clean buildings policy manager for Climate Solutions, a nonprofit based in Portland. "We see emissions from the electricity we use, of course, but also from direct use of natural gas."
The passage of the resolutions means that new homes and apartments will be outfitted with induction ranges and heat pumps instead of traditional gas stoves and furnaces.
Ryan noted the transition will be gradual so the electrical grid won't have a ton of new demand all at once. She also pointed out that newer appliances are generally far more efficient than their older counterparts.
"As much as we need urgent action, this isn't happening overnight and the electric utilities are preparing for it," she said. "With these electric appliances, they're so much more efficient. We'll actually likely be seeing a very low increase to the overall added load on the grid."
The transition from gas to electric felt like a moral imperative to Councilman Adam Khosraobadi, who voted in favor of both resolutions. Climate experts have said that methane use needs to decrease by about 30% by the end of the decade to stave off the worst impacts of climate change.
"We don't have much time left based on the science of climate change, so if not now, then when?" he said.
The resolutions were not without detractors, however. Chief among them: NW Natural, the state's largest provider of natural gas. The utility was joined by other local organizations in speaking against the move, including real estate groups, business organizations and home builders associations.
In a November letter to the council, the groups asked that the vote be delayed until a new council was seated in 2023 and called for a "thorough analysis of the potential gas bans on our community," as well as requesting to see the city's community engagement plan and the results of any outreach or survey work ahead of the vote.
NW Natural also commissioned its own survey of Milwaukie residents. That didn't sit well with Khosroabadi, who said the city wasn't consulted before NW Natural began polling residents. One of the questions asked who residents would support in a dispute, the utility or city officials.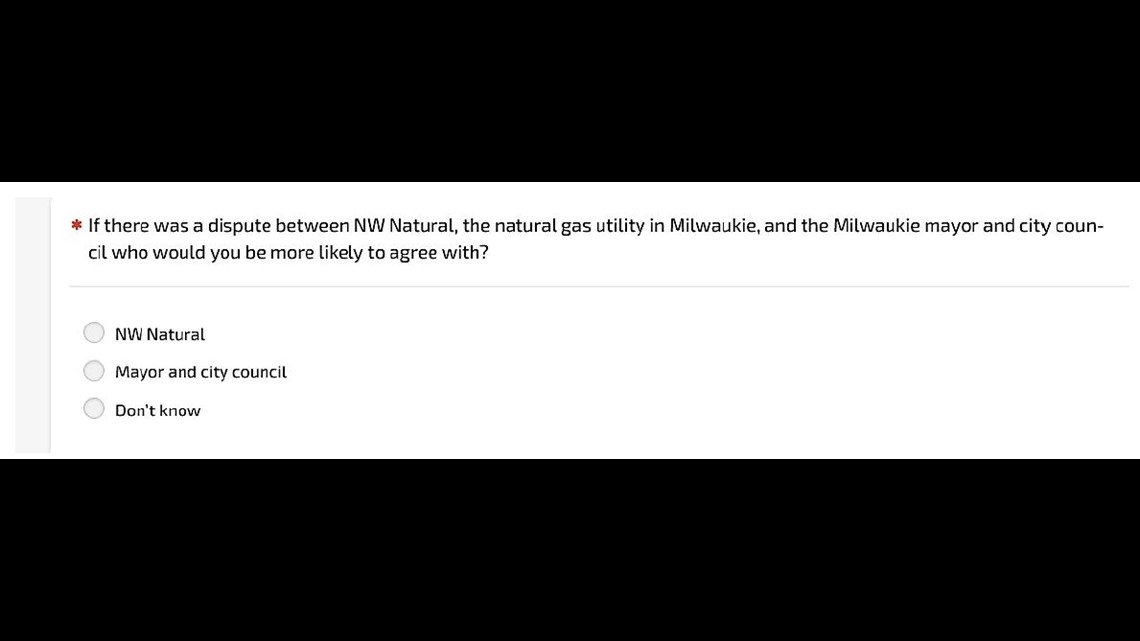 "That's a deliberate attempt to drive a wedge between the council and the public," he said. "It's being claimed that, 'oh, we want to work together. It's a partnership.' But you're putting a survey out deliberately questioning the trust that the public has in its own governing body. To me, that's very deceptive."
Another question asked residents how they would vote on a hypothetical ballot measure that would outlaw a ban on natural gas. Khosroabadi said he thinks that kind of measure would be a non-starter with Milwaukie voters.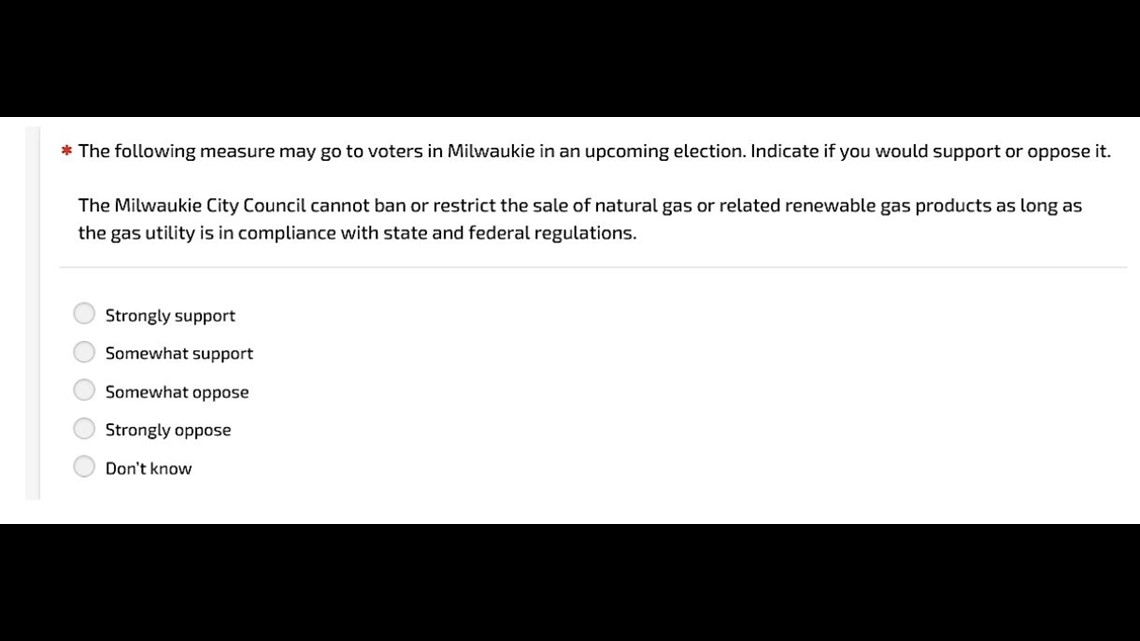 "If NW Natural thinks that this is a community that's going to, you know, with that being on the ballot, it's going to vote no on banning natural gas, they're mistaken," he said.
David Roy, a spokesman for the utility, said surveying customers in their service area is not uncommon.
"It's important to us to understand how our customers feel about Council proposals. We routinely check in with the communities we serve," Roy said in an email. "In this survey, both the Council and NW Natural were well regarded and residents' feeling about the city was generally positive."
Despite the opposition, both resolutions passed in the Dec. 6 vote. The resolution calling for old gas appliances in city-owned buildings to be replaced with electric alternatives as they aged out passed unanimously. The resolution banning natural gas hookups in new construction passed 3 votes to 2, with those voting no asking for more time to study the issue.
Khosroabadi said he voted to move forward immediately because it made the most fiscal sense.
"If we don't do it now and we build a bunch of houses, and we put a bunch of gas infrastructure in, in 10 years we have to rip it out," he said. "Do we want to do it now or do you want to do it in 10 years when it's going to cost a lot more money?"
He also stressed that the resolutions call for city staff to begin working on the exact rules that will go into effect in 2024. Khosroabadi said he saw the vote as more of a beginning to the process as opposed to an end.
"We're doing a small part in the hopes to get everybody to kick it up a notch, because time is of the essence," he said.
Editor's Note: The story was updated on Dec. 19, 2022 to clarify that the resolutions call on city staff to draft ordinances that will go into effect on March 1, 2024 if approved by city councilors. The previous version said the bans would go into effect on that date.