PORTLAND, Oregon — Traveling isn't always fun or easy. The airport experience can be confusing and overwhelming at times.
Mike May doesn't have to imagine it, he's been totally blind since he was three years old. Now he's able to use the new Explore app from a company called GoodMaps, that helps get him around Portland International Airport.
May is no stranger to the technology. Since GPS became available more than 20 years, he's worked on making navigation tools accessible to those with disabilities.
Now he's working as an executive and ambassador with GoodMaps.
"It's fulfilling to me because I get to go new places. But also, as someone who's worked in the accessible tech field for a long time, to share this with other blind people and help facilitate them getting around; I mean, the better you get around the better you engage in life, whether it's for career or recreation," said May.
PDX is one of two airports accommodating the app so far and for now not all of the airport is mapped.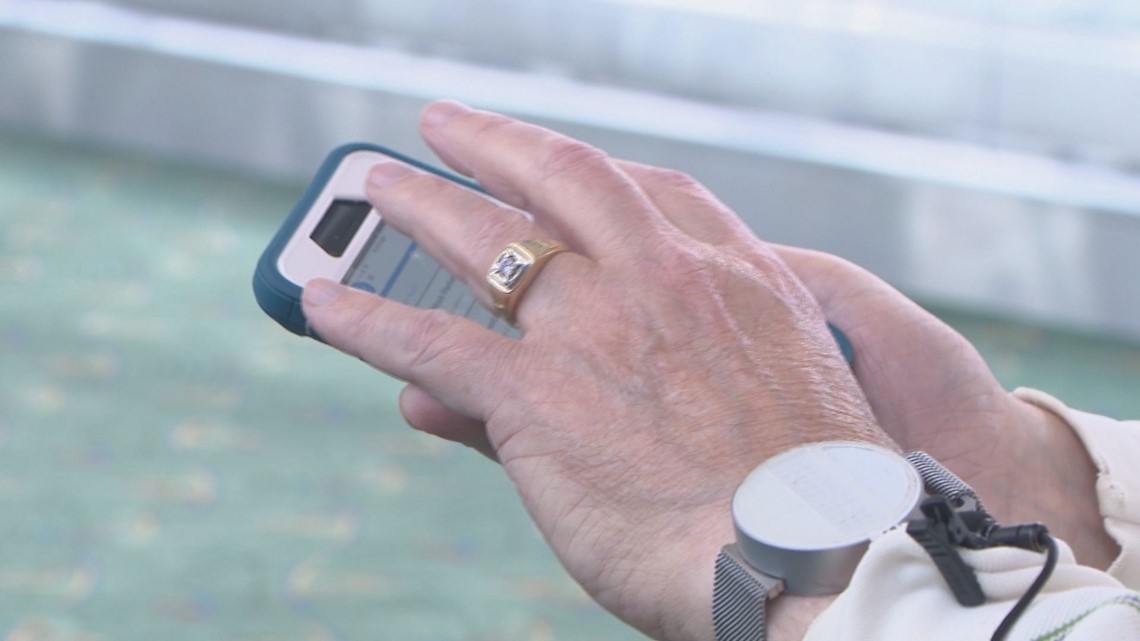 Pete De Vasto is a member of the Port of Portland accessibility committee, and he is looking forward to seeing the indoor navigation app expanded.
"I would love to see it more widespread because it really is a game changer," said DeVasto.
But it's already paying off: one of the app features allows your phone camera to be your eyes.
De Vasto demonstrated, saying, "I can point the camera if I'm standing in a spot, I can turn my body around and like right in front of me is a coffee shop. It'll tell me that if i turn left, there's a gate or a restroom or whatever."
The app can also assist others with physical or neurological challenges and provides the same result of more independence.
"It gives me a lot more options," said May. "I go to an airport; I want to stop and get a cup of coffee. It's up to me. I don't have to wait around for somebody to show me how to get there."