CORVALLIS, Ore. — He's an Oregon State University legend, famous for creating what's called the "Fosbury Flop."
Dick Fosbury gained fame after winning gold in the 1968 Summer Olympics in Mexico City.
At the time, high jumpers would typically use the scissor kick or side roll to get across the bar. In high school, Fosbury had trouble using those methods to clear a manageable height of 5 feet, 4 inches. So he had to try something different.
"It was an act of desperation in my mind. That was my sophomore year in high school. I had used the scissor since grade school," Fosbury said.
During a meet, he had barely crossed that height when next came 5 feet, 6 inches.
"I had never cleared before and I knew I had to do something different to get over that bar. So to lift my hips, I leaned back to get my body out of the way and it worked," Fosbury said.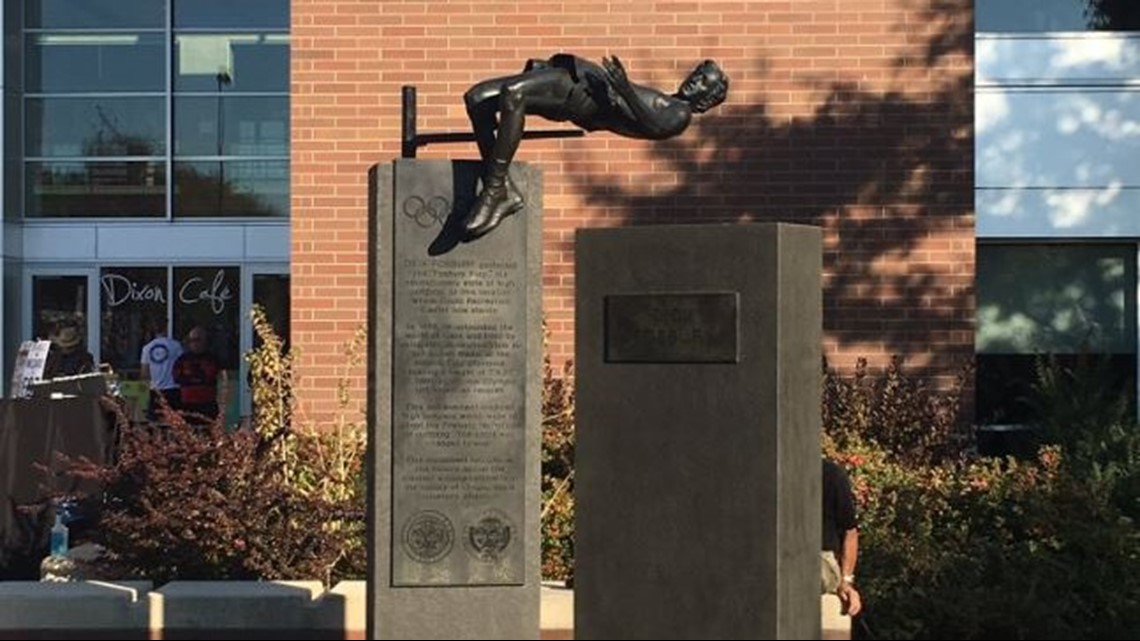 He cleared 5 feet, 6 inches and kept going until 5 feet, 10 inches.
Five years later, he struck gold.
That was 1968. Fast forward to 2017, his former roommate had started thinking about a way to get his famous flop forever remembered on the 50th anniversary. He started talking with school officials and they commissioned sculptor Ellen Tykeson to do the work.
"I love in my work to try and make bronze look weightless. So this job was tailor made for me," Tykeson said.
The statue took about a year to complete and features Fosbury completing his jump over the bar, forever immortalizing the famous "Fosbury Flop."
"I'm amazed as an engineer, because I was always puzzled how someone could do that where I'm clearing the bar. I never touched the bar on my gold medal height and she's solved that," Fosbury said. "This is something that I'll never forget, this is wonderful."
The statue is outside the Dixon Recreation Center.