PORTLAND, Ore. — The Portland Trail Blazers revealed a new mascot during Tuesday night's game at the Moda Center: 'Douglas Fur,' a beanie-wearing Bigfoot in "true hipster outdoor attire."
Blaze the Trail Cat, the current mascot, was there to welcome the new member of the Blazers family during the game against the New York Knicks.
Douglas Fur won't replace Blaze, the two will cheer on the Blazers together.
"That's the beauty of having two mascots is we can send one to the 300 levels and another to the 100 levels we can work different sides of the arena," said Todd Bosma, director of game operations and events for the Trail Blazers.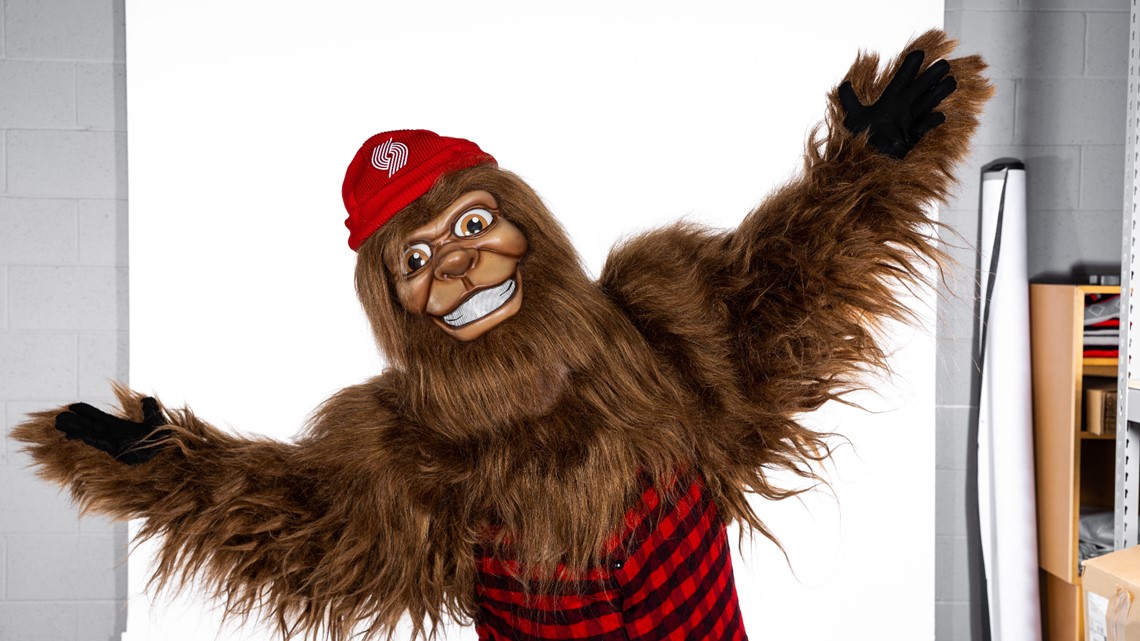 The Blazers have been hinting at a Bigfoot reveal since last week with Portland comedian Ian Karmel. Karmel, the current co-head writer for CBS' "The Late Late Show with James Corden," was seen in videos posted on twitter hunting for the legendary cryptid.
"WE'RE HOT ON THE TRAIL🦶 Stay tuned as illustrious Bigfoot enthusiast EXPERT, @IamKarmel scavenges the PNW for the hairy phenom," Blazers said in the tweet.
A few days later, the team added another tweet — this time accompanied by a video.
And on Tuesday afternoon, a few hours before the game, the hunt reached new heights when Karmel reached the Moda Center, leading him to some "wild" discoveries in the latest tweet from the Blazers.
The tweet/video series was all part of the Blazers search for the legendary Bigfoot mascot that was last seen in 1988 at Veterans Memorial Coliseum.
According to a statement from the Blazers, 'Douglas Fur' — or 'Douggy,' as Blaze nicknamed him — is a relative of that first Bigfoot mascot ever witnessed by Rip City.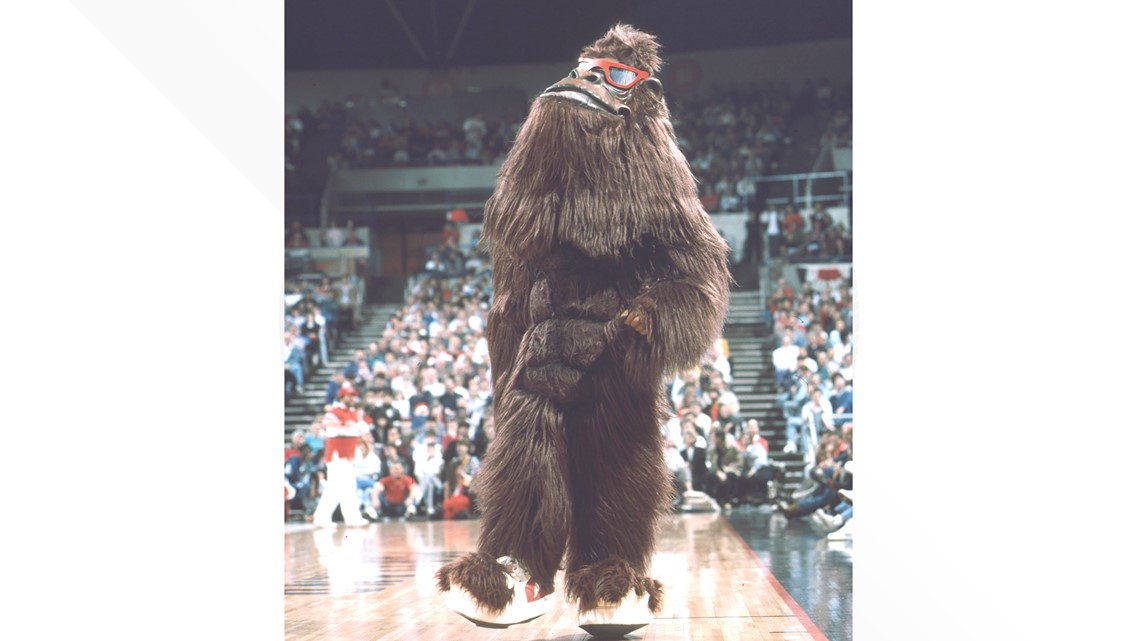 "Keeping himself hidden, Douglas has been living amongst the vast acres of Douglas fir trees in Forest Park and navigating over 80 miles of hiking trails, while naturally blending in with other un-shaven local hikers and explorers camouflaged in true hipster outdoor attire," said the Blazers.
Blaze discovered him in Forest Park, home to the largest tree in Oregon, and instantly befriended the timid and elusive Bigfoot.
"With the help of his new best friend Blaze, Douggy has decided he's ready to roam amongst the people and has selected Rip City as his new home!" the Blazers said.
Meet Douglas Fur
Name: Douglas Fur
Character traits: Shy and timid but loves to pull pranks with his new best friend Blaze
Favorite spots in town: Rose Gardens, Washington Park and the Oregon Zoo
Blazers reveal new mascot
"Douggy would like to thank the North American Bigfoot Center of Boring, Oregon for their collaboration in teaching the Trail Blazers Team and fans all about Bigfoot!" said the Blazers.
Fans can catch a life-sized wooden carving of Douglas on the 300 level of the Moda Center in Kid City. He also has his own limited-edition BIKETOWN Bikes around Portland.