PORTLAND, Ore. — The Portland Trail Blazers had a very special guest at the Moda Center on Monday night.
Damian Lillard Jr. proved to be the cutest good-luck charm imaginable. He warmed up the crowd (and Twitter) with his pregame antics, arriving in style at the arena with his dad, and then chasing a basketball across the court.
Dame Jr. then watched his father pour in a smooth 30 points, three of which came from this halfcourt heave to beat the third-quarter buzzer, helping the Blazers beat the Charlotte Hornets, 115-112.
After the game, the Blazers' social media team drew the obvious parallel between Dame Jr. and Baby Yoda.
But the Prince of Portland saved his best for last, grabbing the postgame microphone in the locker room to enlighten us with his manners, his wit and his charm.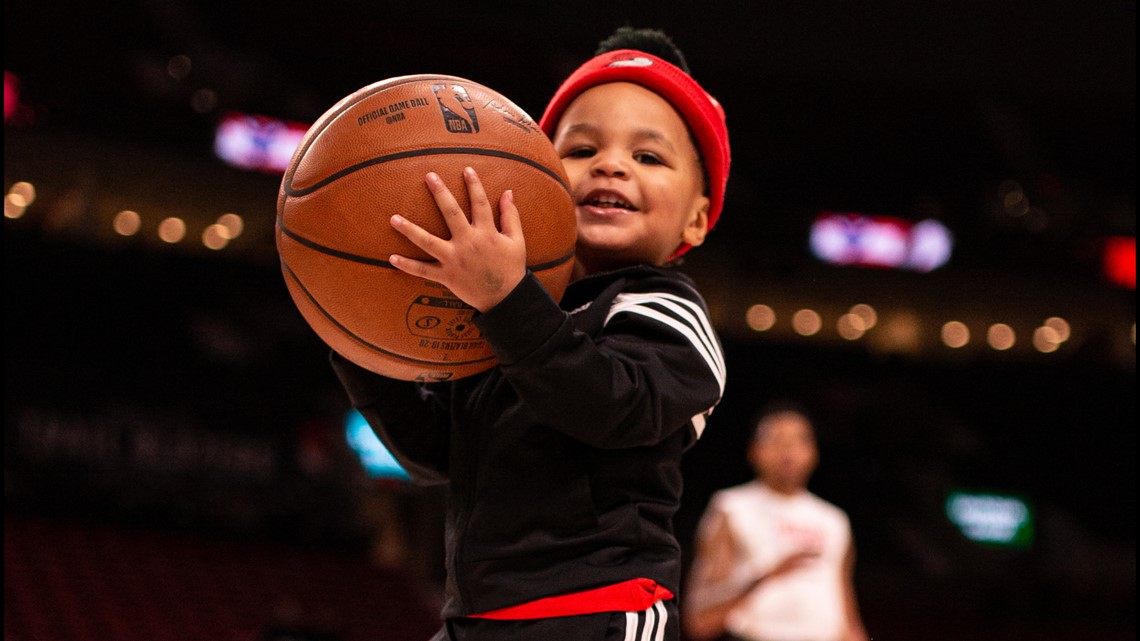 3-on-3 Blazers podcast
Have a question you'd like us to answer on the podcast? Email us here