Editor's note: The above video with Portland Diamond Project founder Craig Cheek aired in December 2018.
PORTLAND, Ore. — The group trying to bring Major League Baseball to Portland has once again extended its review period of Terminal 2 as a potential ballpark site and mixed-use development.
Last year, Portland Diamond Project announced it had signed an agreement in principle with the Port of Portland to develop the 45-acre riverfront property. The Terminal 2 site is located on Northwest Front Avenue, just north of the Pearl District. In a 2018 interview, Mike Barrett, managing director of PDP, said the location was "unbelievable."
At that time Barrett estimated that it would cost more than $1 billion to build a stadium, plus potentially another $1 billion to purchase a team. PDP has been evaluating plans at Terminal 2 as MLB continues to weigh the future of two franchises, the Oakland A's and Tampa Bay Rays.
Photos: Portland Diamond Project stadium renderings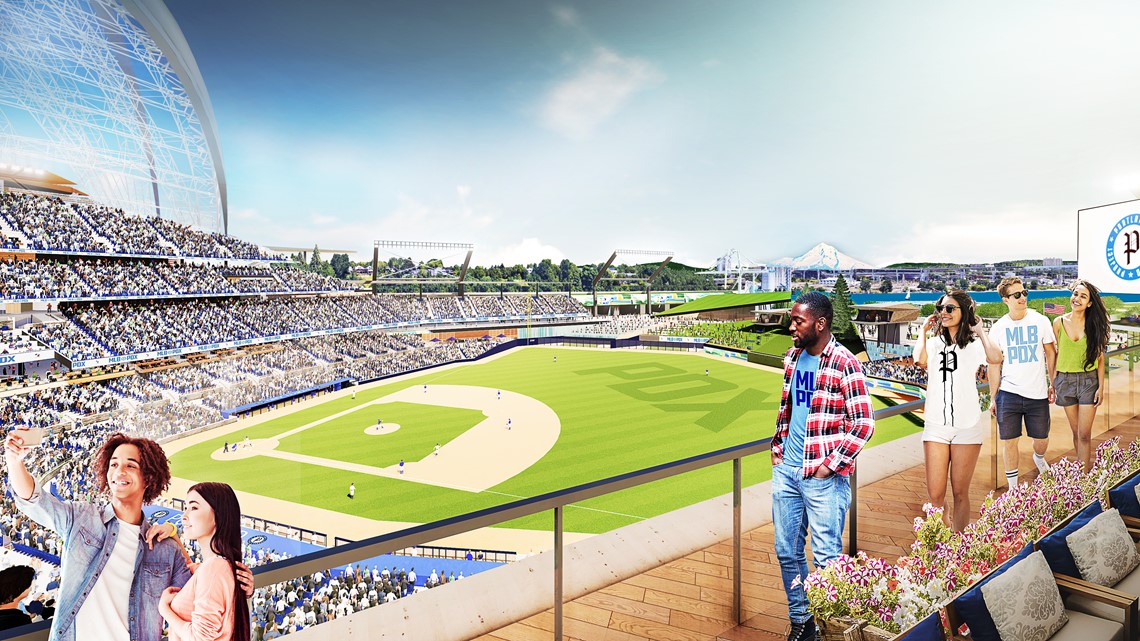 After the initial six-month review period, PDP came to an agreement with the Port of Portland earlier this year to continue due diligence on the site for another six months. Now that six-month deadline is up, and PDP and the Port have once again agreed to a deal allowing the baseball group to continue its due diligence for another six months.
As with the first extension, PDP will pay the Port $37,500 for each month of additional review.
PDP said it will use the extra time to evaluate transportation options around the stadium.
"During this extension, PDP will work with an independent transportation consultant to conduct a transportation study to help better understand the constraints and opportunities related to a future ballpark and mixed-use district at Terminal 2," PDP said in a statement.
The Port of Portland also released a statement, saying, "The Portland Diamond Project asked for more time to conduct due diligence at Terminal 2 and we feel comfortable extending the timeline and welcome any information an independent transportation/traffic study might provide."
PDP expects to have the results of the study in the spring.
"At that point, we look forward to the next phase of our partnership with the Port to build a ballpark and bring Major League Baseball to Portland," PDP said.
RELATED: MLB to Portland group reveals charter investors
RELATED: Portland Diamond Project announces plan to build MLB stadium at Terminal 2 site