PORTLAND, Ore. -- I am starting a new blog to share some of my life with you "off the air." From my new ventures becoming a grandma, and trying to learn to knit, to my thoughts about life and living in Portland.
And I hope you will join in the conversation with your comments and ideas for future blog topics. So, here's to what I hope is a deeper friendship.
Here's my next entry in "Off The Air" with Laural Porter.
I love the tradition of Christmas cards. I've been writing them since before I was married.
Sometimes with the busy pace of life and work, it seems I might not get a card out.
There have been a couple of years when my Christmas cards became New Year's cards, but somehow I got the family picture taken and sent my cards out before the end of the year.
It's important to me to connect with loved ones. People who've made our lives richer along life's journey.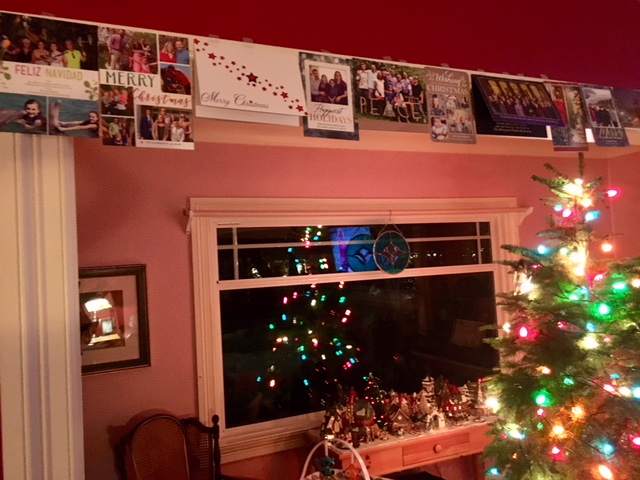 I hang the ones I receive over an archway in our living room. And cherish the yearly letters from friends and family scattered across the country.
Family in Idaho and on the East Coast.
Friends from college in California and ones we've met from our career adventure in Florida.
Email and social media have taken the place of old fashioned letter-writing.
This is the one time of year I sit down and hand write holiday messages.
I didn't craft a typed Christmas letter insert until a couple of years ago.
I love reading the ones we get, but only recently discovered how it saves my hand from writer's cramp. I still try to add a short hand-written personal note to the more form-like letter.
After getting home from anchoring our late news at KGW, I turn on Christmas music and write short personal notes to friends and family, then fold up our letter to tuck inside the card with photos of our family.
It's one of the most special parts of Christmas for me and I encourage my children, now all in their twenties, to continue the tradition. I hope it won't die out with the new technology savvy generations.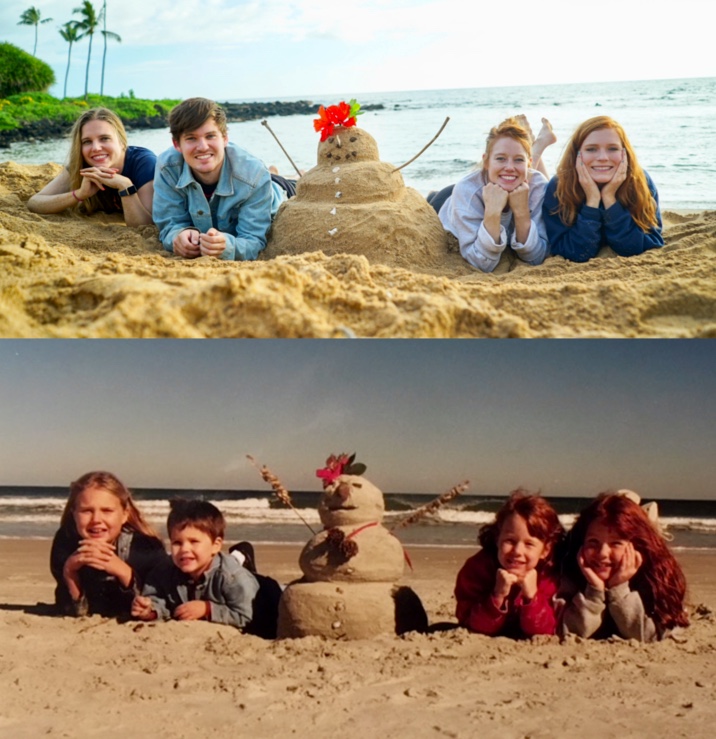 This year we tried to replicate a Christmas card photo we took 20 years ago when we moved to Florida from Idaho. Talk about a change in climate for Christmas. The kids built a "snowman" on the beach from sand.
This year we did the same on a beach in Kauai.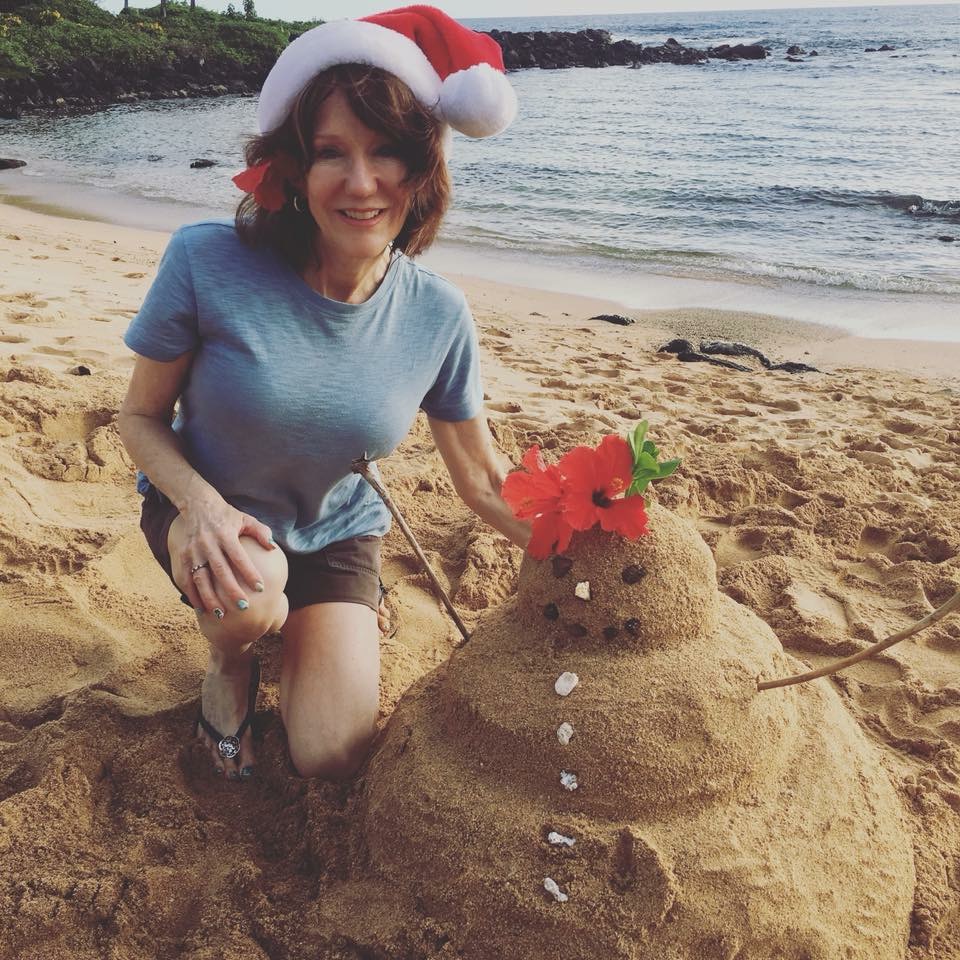 Thank you dear KGW viewers and blog readers. You are part of our family.
I am grateful for your support, your comments, and engagement. Happy Holidays to you.
And may you be blessed in 2018 with good health, happiness, and adventure.
And above all I wish us all peace.