PORTLAND, Ore. — The plant-based Impossible Burger is gaining popularity nationwide as an alternative to traditional burgers -- even Burger King is jumping into the trend by selling an "Impossible Whopper."
And you can easily find the Impossible Burger all over Portland, from fancy hotel restaurants to drive-thru fast food stands.
Impossible Foods spent years perfecting their recipe for the Impossible Burger in a Silicon Valley lab, specifically to engineer it to look, taste and smell like a regular burger. Its popularity skyrocketed this year as more Americans are looking for healthier - and more environmentally-friendly - ways to consume food they love.
So we wanted to Verify: Is the Impossible Burger healthier than a traditional burger?
Our source for this story is Tracy Severson, a dietitian at OHSU's Knight Cardiovascular Institute.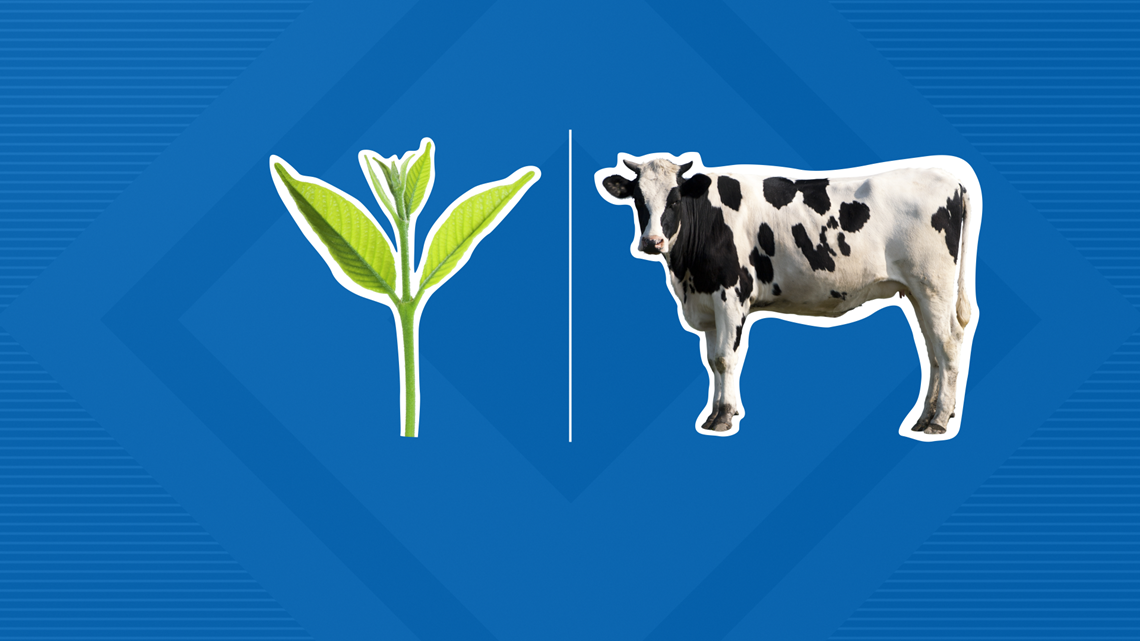 Saturated Fat
Impossible Burger changed their recipe in April 2019 to cut down on saturated fat (from 14 grams per patty to 8 grams per patty).
In comparison, a regular 4-ounce hamburger with 80/20 ground beef has 6 grams of saturated fat.
Severson says you should limit your saturated fat intake to less than 7 percent of your calories, which translates to 12 to 16 grams per day for most adults.
But it's not all bad news for the Impossible Burger! Because it contains no animal-based products, there's no dietary cholesterol in it.
However, Severson says you should still be mindful, especially of saturated fat.
"While dietary cholesterol does raise blood cholesterol levels to a certain degree, intake of saturated fat has a more profound effect on raising unhealthy LDL-cholesterol. Replacing saturated fats with healthier unsaturated fats is vital to keeping our hearts health," Severson explained.
Sodium
The new recipe for Impossible Burger also cut down on their sodium content, from 580 mg to 370mg.
A hamburger patty of the same size contains 67 mg sodium, and that's without adding any extra salt you may use to season it. Just an eighth of a teaspoon of salt raises that burger's sodium to around 360 mg.
We can Verify: No, the Impossible Burger is not healthier than a regular burger, because of its high saturated fat content.
"When thinking solely about cardiovascular health, there does not appear to be a huge benefit from choosing the Impossible Burger over a regular beef hamburger," Severson explained.
Instead, she says you should focus on foods that are plant-based and minimally processed, like beans, lentils or nuts.
"[They'll offer] cardioprotective benefits such as fiber and antioxidants—so these foods actually help the heart in addition to replacing a protein source that may be harmful to the heart," Severson said.
Do you have something you want Verified? Email Verify@KGW.com