PORTLAND, Ore. — Some in our community donate huge amounts of their time to help the rest of us.
One of those is Charlie Kawasaki.
He donates hundreds of hours each year to a variety of causes including the Northwest Cyber Camp which he co-founded with his daughter Amelia.
Kawasaki is also part of an advisory group that helps Oregon's state government prepare for and defend against cyber-attacks.
Oregon State University recently gave him an award for all the advice he offers and professional mentoring he does for the computer science program there.
To understand why he gives back so much, you need to hear how he began living with his family in Seattle where they struggled.
"We were on food stamps and going to food banks," Kawasaki said. "You know, the things you do when you're really struggling to even put food on the table
I asked Kawasaki if he was scared there wouldn't be enough food.
"It absolutely was. It was very frightening," he said. "There were many times where we were very concerned about the future of the family and I think that contributed to my not knowing what my future was."
But then Kawasaki discovered computers at the University of Washington when he landed a paid internship reserved for kids from low-income families.
It was the late 1970's and computers were about to take off.
He also found mentors who cared about him and helped him along his path of life.
Kawasaki got it. He understood computers and he thrived.
A friend at the UW left the computer lab to start his own company and lured Kawasaki away to join him.
He joined and left several companies in the Seattle area until he arrived in Portland for a job in 1990.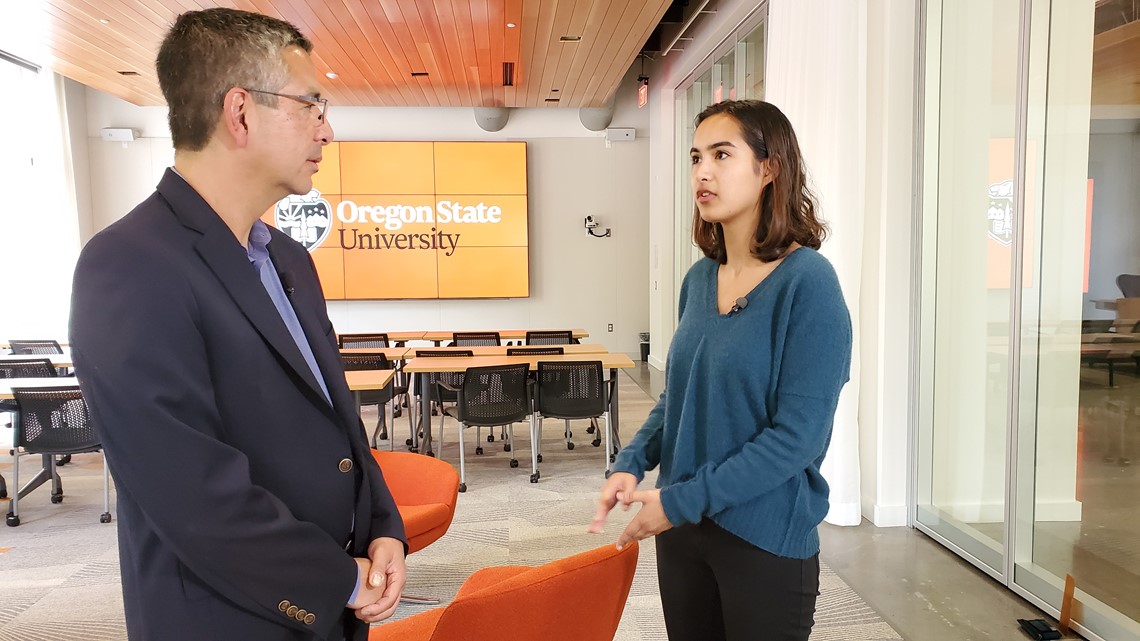 Since then, he's never forgotten the help he got early in life which is why he gives back so much.
"I joined the academic computer center where I had motivated adults who were extremely encouraging, who mentored me, taught me how to program. And so now I feel I have achieved a certain level of success and have the ability and the means to give back and to repay all the help I had coming up through my career and so, that's part of the motivation," Kawasaki said.
"Another part is frankly, it's just super fun! Hanging out with kids, being able to use the resources I have to get them connected and it works both ways, right? I'm helping the kids. But when I have a business need that needs a motivated cybersecurity individual then I have resources to bear so I can help solve business problems too."