PORTLAND, Ore. — A Portland business executive is working to create networks for hundreds of college students of color and help them break into the corporate world.
Over the last four years, Emerging Leaders, the nonprofit Ryan Buchanan helped found, has placed 322 students in paid internships in the Portland area.
His main company is a digital marketing agency called eROI. He has 100 employees, contracts with some of the biggest companies in Oregon and just moved the company to a huge new office space in Portland.
"We're very data driven and work with brands in our own back yard like the largest athletic apparel and shoe company as well as adobe and taco bell and other consumer brands – around serving up some amazingly creative digital campaigns for that audience," he said.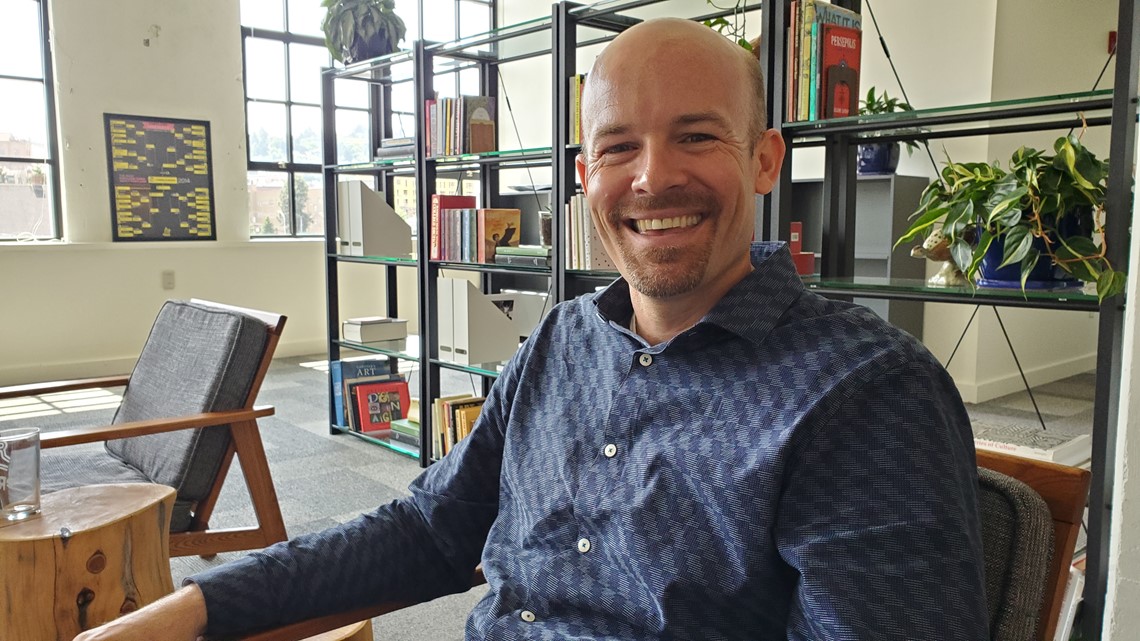 Three years ago, in the midst of that success, Buchanan walked in to a business meeting and a startling revelation. One that changed his business and his life.
"In that room – it was like I noticed for the first time something super obvious- that I should have noticed all along. But of the 90 businesses owners – 85 of us were white men. And two men of color and three other women. And in that moment I realized that I was a huge part of the problem of just going along with the flow and inertia and not doing any relationship building in communities of color," he said.
He'd built his company networking with friends and connections along the way, but he realized those people were all white and that bothered him.
"In that 'ah-ha' moment, the next day I reached out to Ben Sand who had been running a high school program for students of color to get full ride scholarships," Buchanan said.
They got together and created a plan to help Oregon college students of color find a way into the business world and form their own networks along the way.
"It was literally over a beer and it was – it was a dare of 'Hey, we'll try this out. We may get a half dozen companies that will participate,'" said Buchanan.
Sand said he was on board right away.
"It didn't take more than a second for me to respond with confidence. I knew then that we would overwhelm companies with talent," he said.
Buchanan wrote blog post to announce his plan and gave it a provocative title, "Portland business community too white too male."
It was a call to action for CEOs to offer the college kids internships and mentors at their companies.
It proved offensive to some executives. Buchanan believes some began to avoid him because his views were too extreme.
But it was wonderful to others.
Thirty-five companies signed up that first year in 2016.
Buchanan knew he was on to something.
"Our dream as co-founders is that it's going to be one of the most powerful networks in the country," he said.
But they had a long way to go.
The first year, 230 students applied hoping Emerging Leaders could get them in to a company in the Portland area.
The group reported 35 landed spots at 28 companies.
In 2017, 609 applied and 86 were placed at 52 companies.
And in 2018, 435 students applied and 81 were placed with 50 companies.
One of those students is Renee Allums, now a graduate of Lewis and Clark College. She is African American and was ready to quit on Portland after graduation. She didn't think there was a way in for her.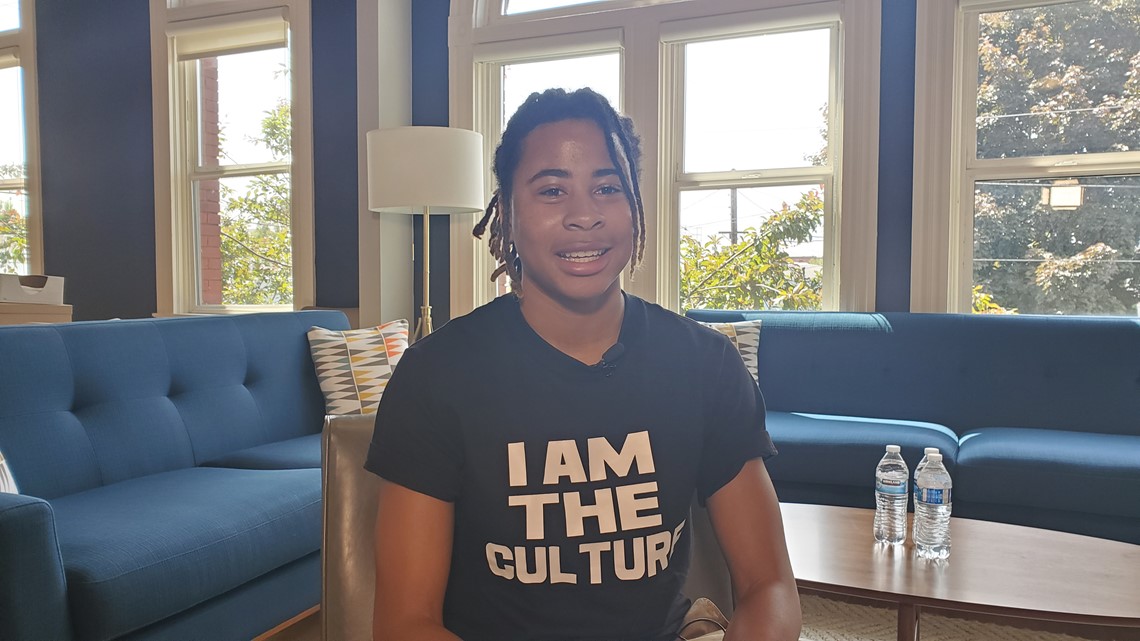 "Its super hard to get in and its super hard to stay in as a person of color especially when you don't see a lot of people who look like you around you. You don't have anyone to go to who shares the same experiences," she said.
Allums arrived in Oregon from Southern California to run track and play basketball at Lewis and Clark.
During her junior year, someone steered her toward Emerging Leaders.
"Immediately it clicked, and she said 'I see your potential and this program was made for you. Was built for you,'" she said.
She got an internship with Zapproved, a Portland company founded by a technology superstar whose parents just happen to be from India.
"I got matched with a tech company called Zapproved. And got to work under Monica Enand, who is also a woman of color. A CEO. And that just clicked for me. Just gave me hope and inspiration that if she could do it, I could do it," she said.
It worked exactly as emerging leaders hoped it would.
"From there I got matched my second year, when I was a senior, with Nike. And so I did that internship, that fellowship program and I got offered a full time position with Nike. So I've been working there a year now in their innovation department," said Allums.
The talented black woman who was going to leave Portland because she couldn't break in to the business world -- was suddenly in.
Buchanan could not be prouder.
"She is such a dynamo. I can't say enough good stuff about Renee," he said.
Buchanan puts his money where his mouth is. His company has hired 18 college graduates of color who first interned at his company.
This summer he'll have eight more paid Emerging Leader interns.
They are part of 120 students placed at 100 companies by Emerging Leaders.
It's good for the students. It's been valuable to Buchanan as well.
"The kinds of perspectives and friendships and relationships that I have not just with more diverse employee base but also the leaders I interact with in the kind of ecosystem of contractors and other folks that help my business and help the community – there's such a richness of growth and learning that happens in that scenario," he said.
His friend Su Embree, owner of DHM research, placed one of the college kids in her company and watched to see whether Buchanan could make his idea take off.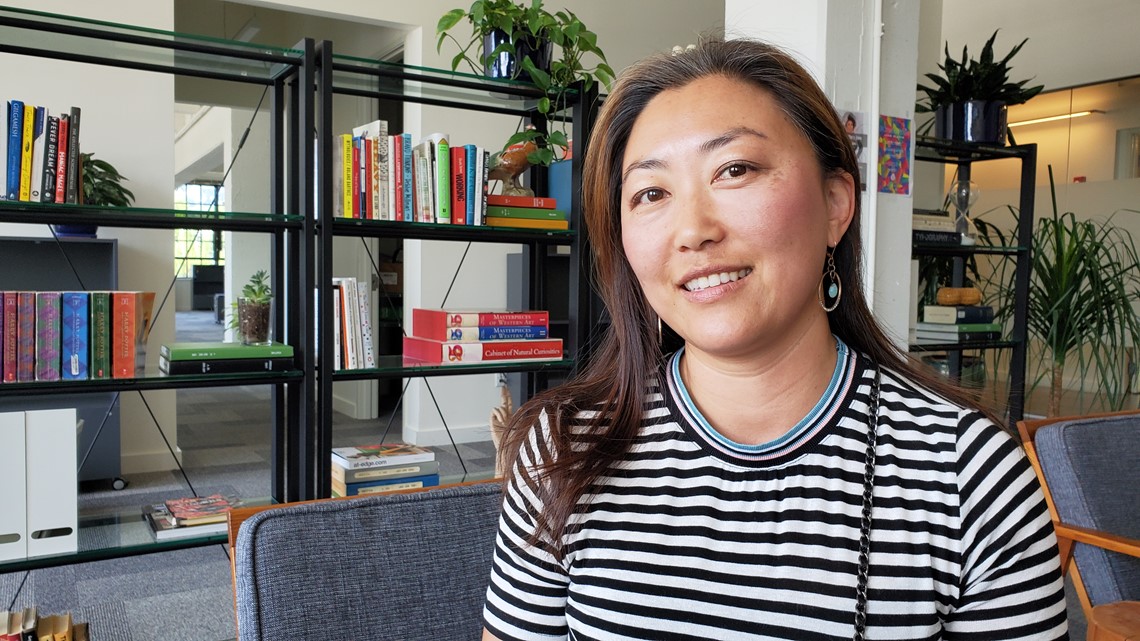 "Really it was just bootstrapping. It was the two of them – making lots of phone calls," she said.
Finally, she agreed to join them. With one condition.
"I said, I'm not interested in an internship program, there are thousands of them all across America. What I want is a leadership program. I want a program that takes a student – over the ten years of his or her life and at the end of that program they are better suited to become the next CEO or the next executive director or entrepreneur of businesses that are change agents right here in Oregon," she said.
They agreed, and the program is expanding to focus on longer term leadership training as well.
This year, 420 were invited to a gathering in an auditorium at the University of Portland.
They were there to interview with interested companies and to create a new network with fellow students struggling through the same pressures and problems.
The hope is they will stay in touch and help each other as they move up in the business world.
Many have no other network.
So why did they do it? Why would already busy executives take a chance for a bunch of college kids they'd never met?
Su Embree recognized her own experience in the struggle of the students.
She is daughter of an immigrant who grew up without a network in Tennessee.
"There's a need, there's a gap here in the community and expecting others to solve it when I knew I had that personal experience and I can share my story, I think I just felt a little bit of a calling that I couldn't just sit back," Embree said.
Buchanan says the program is not the only solution—but he knew it was the right business move and believes it's the right move for the Portland area as well.
"I love people and I love connecting and I think I seek out uncomfortable conversations because I get – there's a depth to those conversations. So really the question for me is why did it take me so long?" he said.
With the Emerging Leaders program, they are serving others, creating a new future for college students of color and new possibilities for talent and innovation in our community.
See a list of Emerging Leaders participating companies below.
Emerging Leaders participating companies in 2019:
Act-On Software
BBG
Beneficial State Foundation
Bespoken Bureau
Borders Perrin Norrander
brew advisors
C+C
Cambia Health Solutions
Canary Marketing
Charter School Capital
ClearlyRated
Connective DX
CrowdStreet
Cura Cannabis Solutions
DHM Research
Dorsum
Energy Trust of Oregon
eROI
Every Child
expresscopy
Forth
Friends of the Children - Portland
Fully
Grady Britton
Greater Portland Inc
Harper's Playground
Idealist Consulting
Jama Software
krowdsourced
Living Room Property Management
Lyft
Mad Fish Digital
Marmoset LLC
Metropolitan Group
NEO
New Credit America
New Relic
NobleHour
Norris, Beggs & Simpson Financial Services, LLC
Northwest Regional Education Service District
Novus
NWEA
Obility Consulting, Inc.
OneApp
Oregon Beverage Recycling Cooperative
Oregon Environmental Council
Oregon Sports Authority Foundation
Perkins & Co
Pivot Group
Portland Business Alliance
Portland Garment Factory
Portland General Electric
Prosper Portland
Ride Report
Salt and Straw
Sivers Companies
SPADE AND ARCHER DESIGN AGENCY
The Bible Project
The Cadmus Group
The Oregon Community Foundation
The Partners Group
ThinkShout
Tony's Chocolonely, Inc
Vacasa
Wells Fargo
Wieden + Kennedy
WorldOregon
Youth Progress