SALEM, Oregon — Oregon lawmakers are considering a bill that would increase the penalties for people in possession of more than a gram of fentanyl or for those dealing the drug.
There has been plenty of debate about Oregon's voter-approved Measure 110, which decriminalized low-level drug possession, even for hard drugs.
House Bill 2645 would make possession from one to five grams of fentanyl a misdemeanor and anything more a felony.
"I think it in an absolute crisis, it is everywhere within your community," said Dan Primus, the top prosecutor in rural Umatilla County in eastern Oregon and president of the Oregon District Attorney's Association.
In Umatilla County, with a population of roughly 80,000 residents, Primus said law enforcement seized a record 72,000 pills containing fentanyl last year and are on track to break that record in 2023, having already seized 54,000 pills.
"So it's something we're seeing a steady increase of and obviously we're seeing the consequence of it with the loss of life throughout the state," said Primus.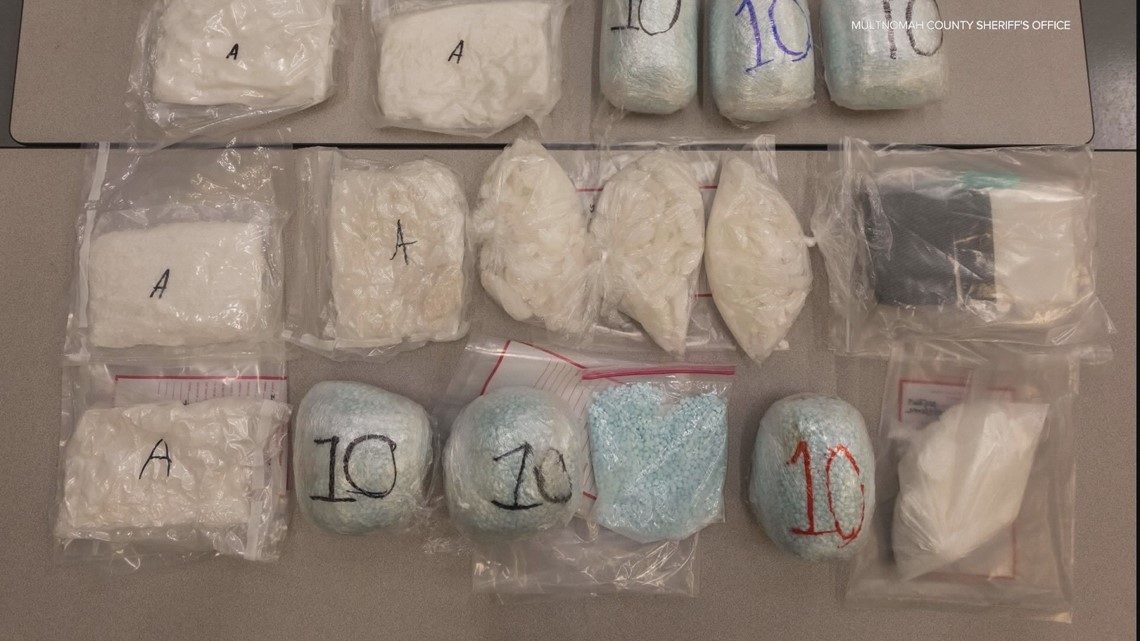 "We want to save lives period....and this is a step towards how we do that. And I appreciate that all the stakeholders that got together… working with people on all sides of the aisle to find a reasonable solution something that can work for everybody yet still acknowledges the intent of our voters and Measure 110," said Republican Rep. Lily Morgan of Grants Pass.
The bill would also make mandatory treatment a provision for offenders charged with possession.
"And that's really kind of the hope as well to see what we can do getting people into treatment, going through the treatment process, because we know there is a gap there as well," said Primus.
HB 2645 would also set penalty levels for pills containing fentanyl, because that is the form it comes in most of the time. That means that those dealing the deadly drug would face tougher penalties, the same as heroin or other opioid dealers, in court.
"You want to prevent those who are supplying.... and quite frankly killing people in your community with this addiction issue and this bill allows for that as well," said Primus.
The bill does has some bipartisan support. It is set to be part of a work session in the Senate Committee on Judiciary next Thursday, March 23.