The bodycam footage shows video from three different officers' perspectives. KGW is choosing not to publish the entire video due to its graphic nature.
On May 30, a detective driving in the area of East Mill Plain Boulevard and North Andresen Road spotted a man he recognized as 43-year-old Joshua Wilson, a suspect in multiple, recent armed robberies, according to the Vancouver Police Department.
The man parked his car, entered the Safeway in that area and several minutes later, he was seen leaving the store, police said.
While he was in the store, more detectives arrived and appeared to be waiting for him outside.
Bodycam video then shows some officers running through the parking lot after him.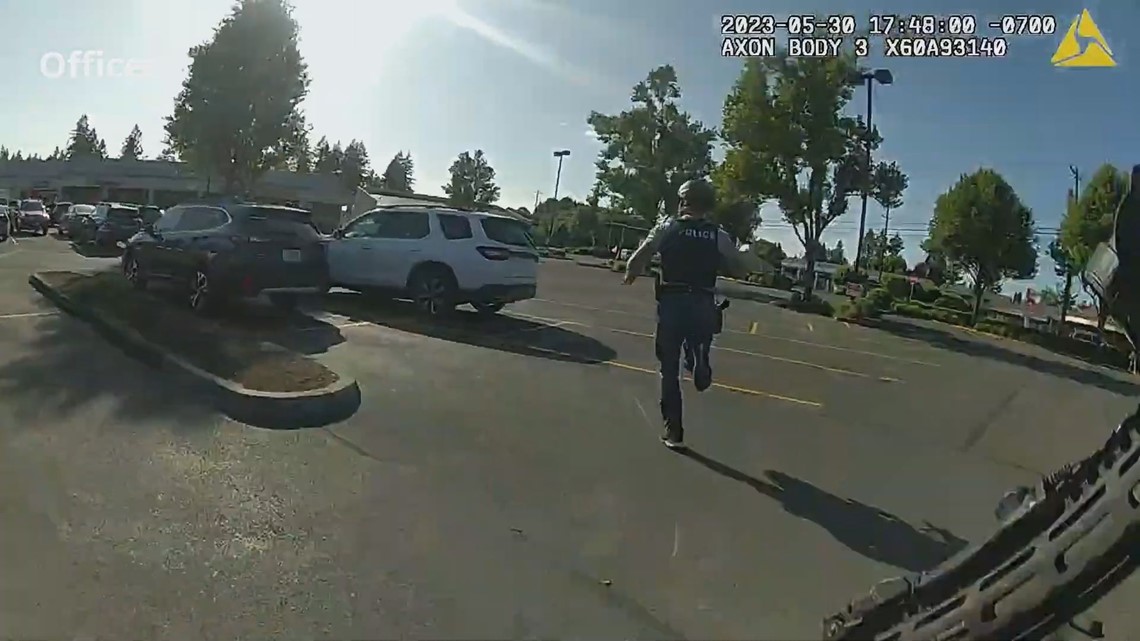 The suspect runs further across the parking lot as another officer gets out of his car. He has his gun drawn, and when Wilson points a gun at the officer, detectives fire at him, the video shows. At least 12 gunshots are heard in the video.
Shortly after, officers tried to give first aid to Wilson, but he didn't survive.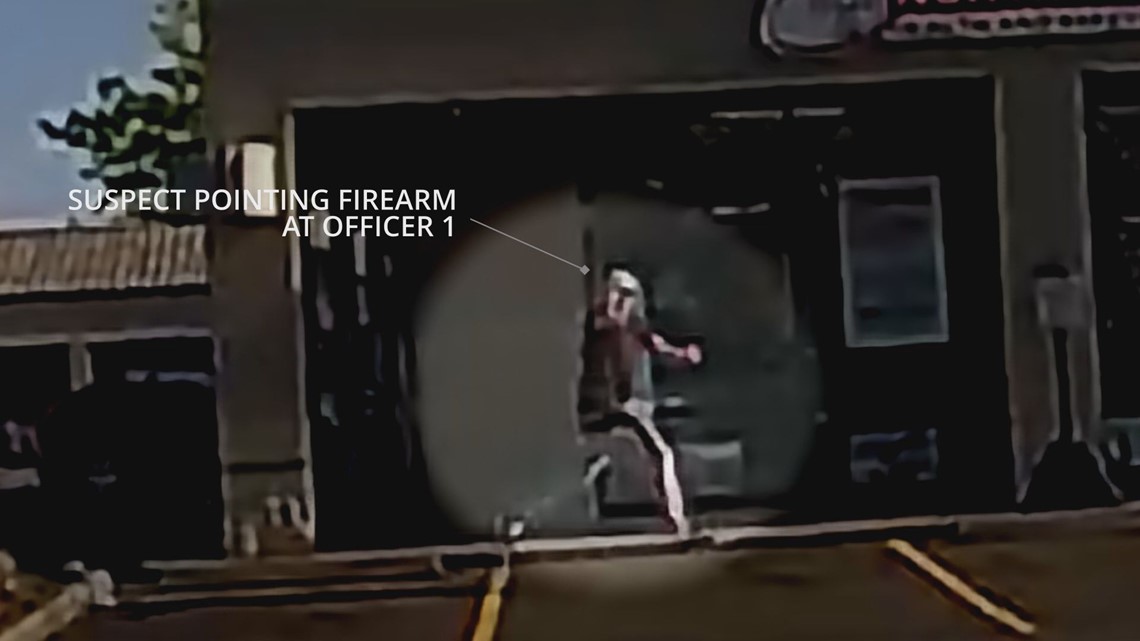 Three Vancouver police detectives and one Clark County Sheriff's deputy shot their weapons, the department said. They were identified as Detective Colton Price, Detective Aaron Yoder and Officer Brandon Riedel from the Vancouver Police Department, plus Detective Zach Nielsen from the sheriff's office. They were placed on leave, which is standard protocol.