Update: City Commissioner Nick Fish announced Aug. 28, 2017 that the property has been sold to Lithia for $11.125 million.
"This sale is a win-win-win: preserving scarce industrial land, generating good family-wage jobs, and delivering a solid return for ratepayers," said Commissioner Fish. "With the property in Lithia's hands, I'm confident that T1 will continue to be an asset on our working waterfront."
PORTLAND, Ore. -- Portland's Bureau of Environmental Services has chosen Lithia Motors as the buyer for the 14-acre Terminal 1 property on the Willamette River.
A city spokesperson on Friday confirmed the bureau selected Lithia Real Estate Inc.'s bid for the property from a pool of seven offers. The company is the real estate arm of the Medford-based auto retailer Lithia Motors Inc. (NYSE: LAD), one of Oregon's two Fortune 500 companies.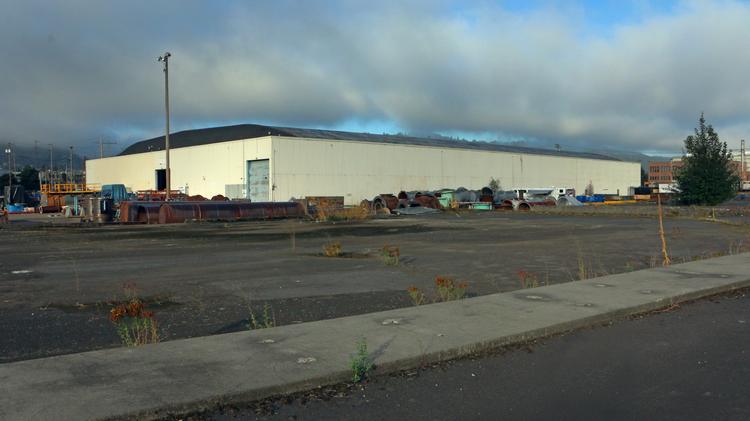 The city's Bureau of Environmental Services has selected the offer from Lithia Real… more
CATHY CHENEY | PORTLAND BUSINESS JOURNAL
Two sources familiar with the selection process said Lithia's final offer was $12.5 million. In an earlier round of bids submitted in November, Lithia offered $10 million for the property, as did several other prospective buyers. Tandem Development Corp., a Portland development firm and the previous highest bidder, had offered $10.5 million.
The city asked all of the bidders to then submit their best and final offers by the end of last week.
According to its initial offer for the property, Lithia was looking to consolidate its scattered Portland operations under one roof.
"Terminal 1 has presented Lithia with the opportunity to control their operations, to plan for expansion and offerings and to finally establish ownership in a fully consolidated (Portland) facility," the company wrote in its offer.
The company does not plan to relocate its top corporate office. Lithia moved into a 70,000, $14 million headquarters building in Medford in September 2012.
Lithia also proposed moving the Portlandia statue to the site to welcome "seafarers and the world to our beautiful city."
The Terminal 1 property made headlines earlier this year when developer Homer Williams proposed using the site for a giant campus that would provide shelter and services for the homeless. BES had been marketing the property for sale.
Despite initial support from the city, Williams' plan for Terminal 1 was later scuttled, in part due to substantial opposition from neighbors and other developers, and the property returned to the market.