PORTLAND, Ore — Oregon's fifth Congressional district is one of the most politically and geographically diverse districts in the state. It includes parts of Portland, the agricultural communities of Marion County and sweeps out to the Oregon coast.
Farmer and retired veterinarian, Kurt Schrader, has represented the district since he was first elected in 2008. During his six terms, Schrader feels he's been able to bridge the urban and rural divide.

"I've been very effective in a district where it's tough to win (as a Democrat) quite frankly," he said.
And one of Schrader's Democratic primary opponents, Milwaukie Mayor Mark Gamba, is making it tough for him once again, in Schrader's bid for a seventh term.
Mayor Gamba and Congressman Schrader appeared on this week's episode of Straight Talk to lay out the reasons why each feels he would better represent the swing district.
Gamba told host Laural Porter he thinks the district has become more progressive than Schrader. He also said he doesn't think the average person in the fifth district is being served well by the federal government or by Congressman Schrader.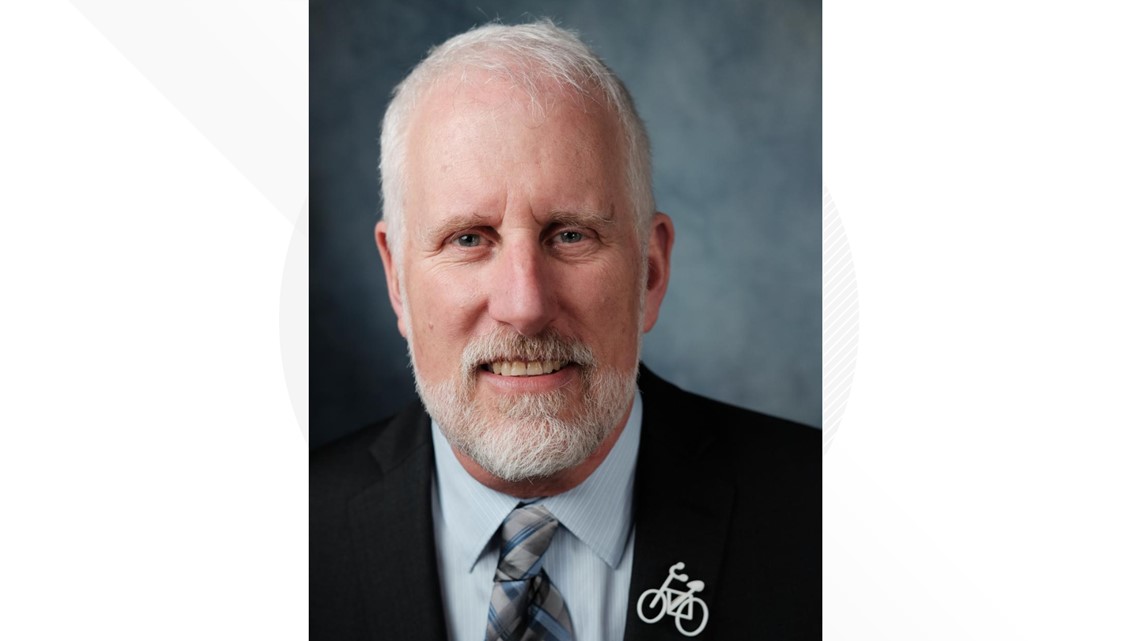 "It's time for a change. We can see all the problems around us. Homelessness, rising housing costs, the cost of pharmaceuticals, to the issues climate change is beginning to cause. I would argue Kurt Schrader has been one of the problematic votes on many of these issues," Gamba said.

Congressman Schrader is a member of the Blue Dog Coalition, a group of Democrats who call themselves fiscally-responsible Democrats trying to find common-sense solutions. Schrader is also the founding member of the Problem Solvers Caucus.
Schrader said he's been able to find common ground on issues in an often divisive Congress and get legislation passed. "To make progress, to be progressive, you've got to be able to get the job done," he said.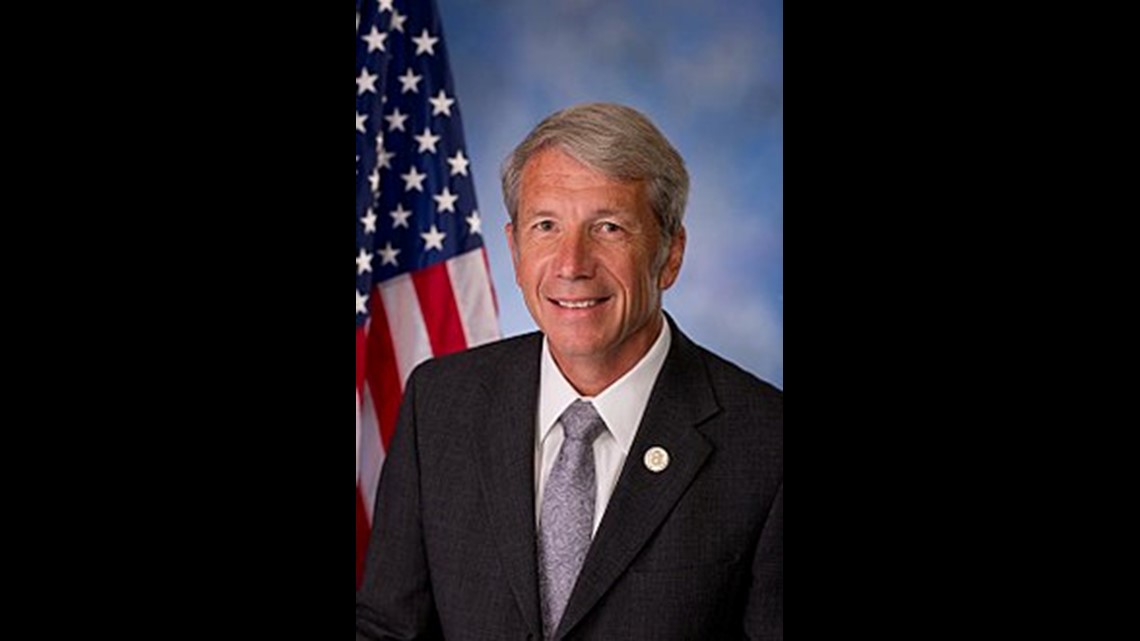 He pointed to a disaster funding bill on wildfires, special education funding increases, and said he was an early leader on the Affordable Care Act. It's something he still believes in, and favors fixing the ACA over a plan Mayor Gamba and other progressive democrats, like Senator Bernie Sanders support, "Medicare For All."
Schrader said the current plan, the Affordable Care Act, is popular with many people in his district and across the country.

"The subsidies of the ACA are a lifeline for a lot of folks. I'm all for being progressive and thoughtful, and as 21st century as we can, but let's work on something that can actually happen," he said.

Gamba is a firm believer in Medicare For All and has strong words for those who feel it's too expensive and the country can't afford it.

"I would ask how we can afford not to? We would be functioning a whole lot better in this pandemic if we already had universal health care. We already spend twice as much as most of the rest of the industrialized world which has universal health care. So to argue we can't afford it is kind of crazy," he said.

Gamba acknowledged taxes would likely go up if "Medicare For All" passed Congress, but he said the cost would more than balance out when you consider the co-pays, deductibles, and the expense of the current health care system.

On the subject of the coronavirus pandemic, Gamba said Congress and the federal government have handled it poorly. He said the U.S. learned about the pandemic at the same time South Korea, yet we still don't have the testing capability South Korea had months ago.

"It's why we still can't begin to fully open up the economy," he said.

He also said Congress and the administration were too focused early in the pandemic on the reaction from Wall Street.

"They were more focused on how Wall Street was reacting to the pandemic, and what they could do to keep that from falling through the floor than they were on the health care and well-being of the average American," Gamba said.

Schrader said he agreed with whistleblower, Dr. Rick Bright, the ousted vaccine chief, who testified before the House Energy and Commerce Subcommittee on Health this week.
Schrader sits on the committee and was in the hearing.

"We came at it too late. I think Dr. Bright is spot on," Schrader said. "We need to do a much better job. If anything good comes out of this pandemic, we will sit down, buckle down, and be prepared," he said.
However, Schrader said he is proud of how Congress responded to the economic crisis created by the pandemic and its bipartisan approach.

"Everyone's been on board. It's the first time ever we've had to deal with this in our lifetimes. We put ten billion bucks aside right away within a week of the first case in Oregon," he said.

Congress has passed trillions of dollars in coronavirus relief packages since the pandemic began. On Fri., May 15, the House passed yet another $3-trillion sprawling package, one President Trump and the Republican-controlled Senate have said is "dead on arrival."
Congressman Schrader said he thinks it's premature to spend trillions more and said he thinks Congress needs to be careful going forward.

"I think people need to understand we're talking about 3 trillion dollars. Number one, we don't have that money. That's on the U.S. credit card, the taxpayers' credit card. It's twice what we usually spend in a year for all our expenses for the U.S. government," he said.

Gamba and Schrader also talked about campaign finance and contributions from big corporations. Ads for Mark Gamba have accused Schrader of representing the interests of corporations not his constituents.
The website Open Secrets shows Rep. Schrader has received $932,000 from corporations in this election cycle. Only 11 other House Democrats have received more.

Schrader has said he's not for sale to the highest bidder.

"Just look at my voting record. I led the charge in the last Congress and now in this Congress to reduce the cost of prescription drugs for folks. The only one that passed in the last Congress is one that I authored. If prescription drug companies or other big corporate interests think they own Kurt Schrader, they're getting a pretty bad deal," Schrader said.

But Mayor Gamba isn't convinced. "First of all if you look at who he's taking money from, the fossil fuel industry, and he's written a bipartisan climate bill that gives the fossil fuel industry billions of dollars, that's pretty clear cut," Gamba said.

Mayor Gamba had this closing message to voters. "We need to start electing new people who are not beholden to the corporations and who are actually there to solve the problems of real people."

For his part, Congressman Schrader asked voters to consider his track record and reelect him. "If you want to get the job done, if you really want someone who represents the fifth Congressional district and all its diversity, and I love that. I'm proud to represent the fifth district," he said.

Mayor Gamba and Representative Schrader talked more about addressing climate change in this week's episode of Straight Talk now also available as a podcast.
The show airs on KGW-TV on Friday at 7 p.m., Saturday and Sunday at 6:30 p.m. and Monday at 4:30 a.m.