HOUSTON -- Former President George H.W. Bush "continues to be talkative and in good spirits" as he continues treatment at a hospital in Maine, his spokesman said Wednesday.
Treatments are expected to take several more days as doctors address his blood pressure.
Bush was taken to the hospital Sunday after suffering from low blood pressure and fatigue.
He was forced to miss Kennebunkport's annual Memorial Day Parade Monday but posted a tweet to honor fallen heroes.
"Very much regret missing the Memorial Day parade today in Kennebunkport, and am forever grateful not only to those patriots who made the ultimate sacrifice for our Nation -- but also the Gold Star families whose heritage is imbued with their honor and heroism," 41 tweeted.
Photos: Bush family shares pictures from funeral of former First Lady Barbara P. Bush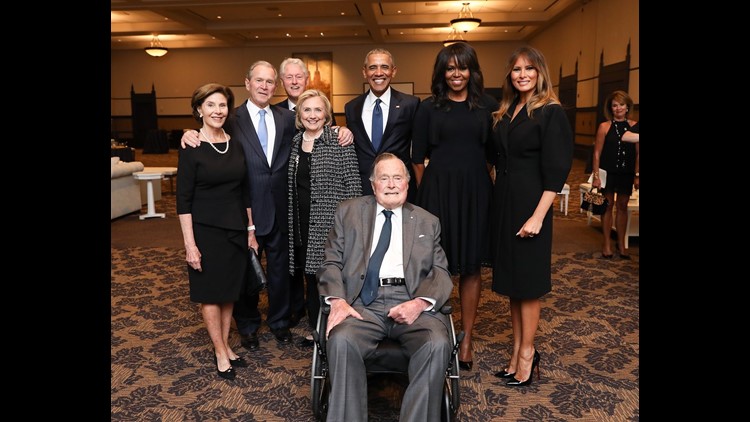 President Bush left Houston for Kennebunkport last week for his annual summer vacation. He spent Saturday at an event for fellow veterans, including Gen. Brent Scowcroft.