ATLANTA -- The Georgia governor race between Republican Brian Kemp and Democrat Stacey Abrams was one of the most-closely watched gubernatorial contests in the 2018 midterm elections.
With 100 percent of counties reporting, Kemp has 50 percent of the votes and Abrams is not far behind with nearly 49 percent of the votes (Libertarian candidate Ted Metz had just under 1 percent votes).
To look at the exact vote counts, The Secretary of State's Office shows Kemp with 1,972,952 votes and Abrams with 1,909,730. In Georgia, in order to be declared winner, a candidate must get more than half of all votes cast. Otherwise, a runoff must be held.
Are there enough uncounted votes to get Abrams the votes she needs to force a runoff? It's not entirely clear, but she seemed to think so. In an early morning speech, she talked about making sure that ever vote was counted.
Early Wednesday evening Brian Kemp declared victory. Kemp's staff is saying that Democrat Stacey Abrams has no clear path to victory, and that Kemp should be considered governor-elect. The results are not official.
President Donald Trump was confident enough in Kemp's victory that he called the Georgia GOP candidate to congratulate him on the win, according to White House spokesperson Sarah Sanders.
PHOTOS: Voters head to the polls for the 2018 midterm elections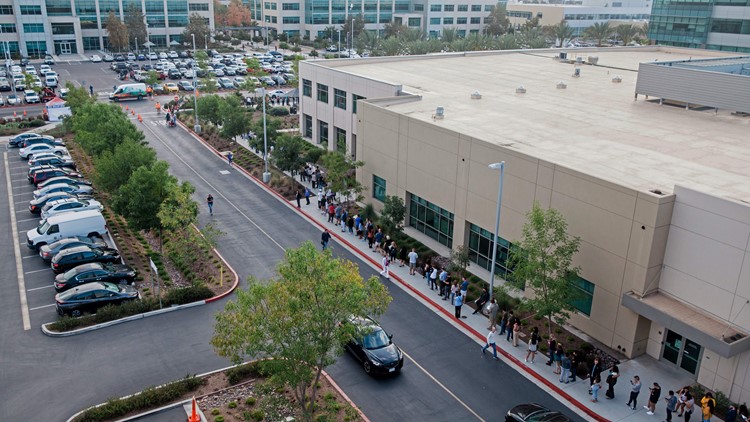 A RACE THAT DREW BIG NAME SUPPORTERS
Former President Barack Obama, Oprah, Will Ferrell were among those to show their support for Abrams in Georgia. Abrams is seeking to become the first African American female governor in the history of the United States.