Washington state 2020 General Election voter's guide
Here's everything you need to know about voting by mail and making your vote count in the November general election in Washington state.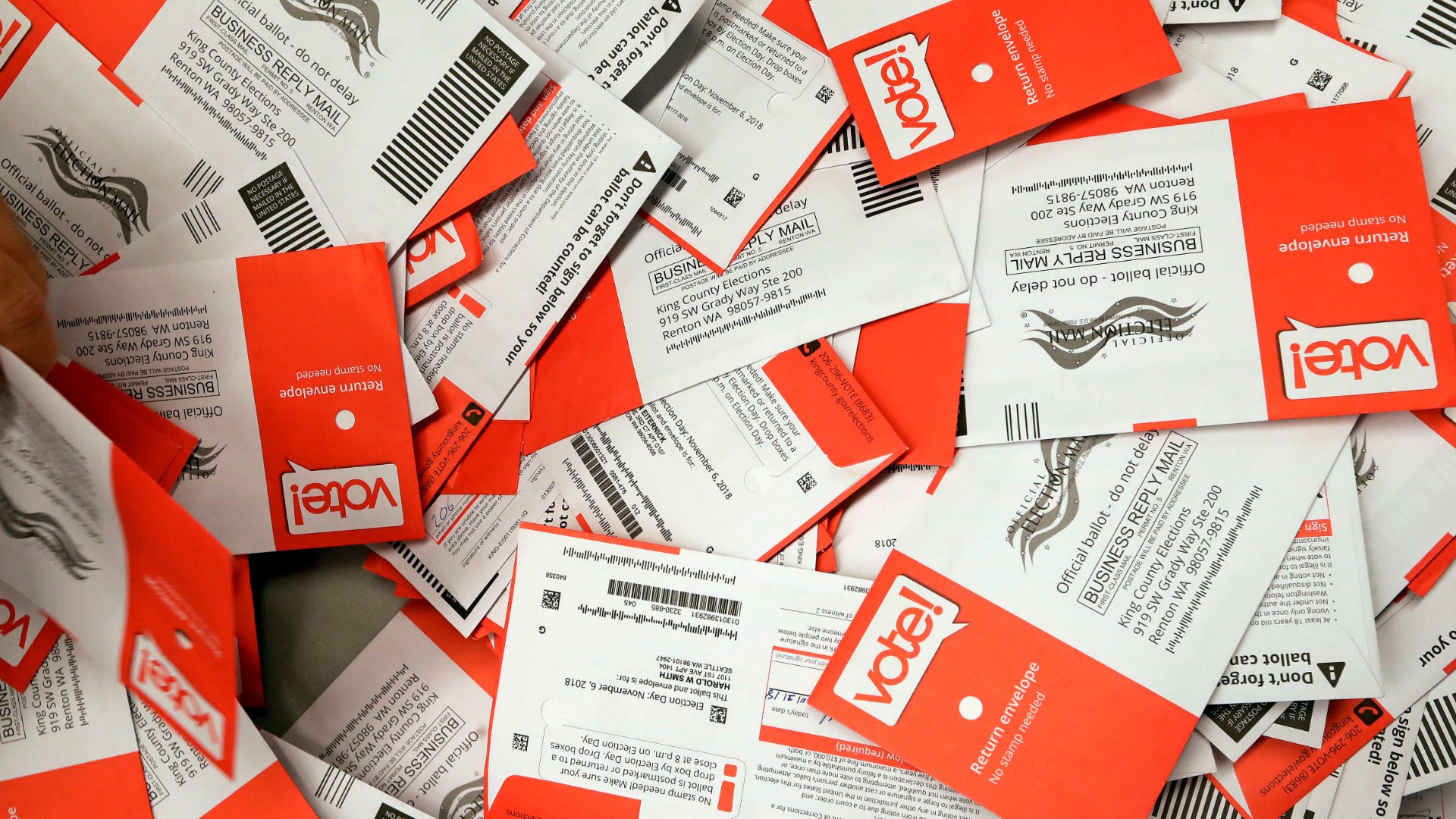 How to register to vote
:
Before you can vote in Washington state, you must register. Registration can be done several ways: Online, by mail or in person.
To register online you'll need your Washington state driver's license or ID. Visit Votewa.gov and submit your information.
To register in person, visit your county election office (the Elections Division is open for curbside service during the pandemic).To register to vote, you must be:
A citizen of the United States
A legal resident of Washington state
At least 18 years old by Election Day
Not disqualified from voting due to a court order
Not under Department of Corrections supervision for a Washington felony conviction.
Dates and deadlines
:
You can still register to vote in the general election, but at this point you need to go to your county elections office and register in person. You can register in-person until 8 p.m. on Election Day.
Ballots must be returned to an official ballot drop box or post-marked by 8 p.m. on Nov. 3.
Ballots were mailed to registered voters by Oct. 16, giving voters at least 18 days to fill out and return their ballots.
People could register to vote online or by mail through Oct. 26.
Voting by mail
:
Washington has been a vote by mail state since 2011.
Registered voters do not need to request a ballot. Ballots are automatically mailed to the address the voter has registered.
Completed ballots can be dropped off at an official drop box or by mail. Stamps are not needed to mail a completed ballot.
Ballots must be deposited or postmarked by Election Day. The USPS recommends voters mail ballots a week prior.
Ballots must be signed. Signatures are checked against voter registration records.
Eligible voters are sent a ballot at least 18 days before Election Day.
Ballots are placed in a security envelope or sleeve.
The security envelope or sleeve is then put in to a return envelope and signed.
Ballots have pre-paid postage and are returned through the mail or at ballot drop boxes. (If mailed, it must be postmarked by Election Day). Drop boxes are open until 8 p.m. on Election Day.
Tracking your ballot
:
After dropping off or mailing a ballot, voters can track the status of their ballot by visiting VoteWA.gov.
On the navigation bar, select "Ballot Status."
Information includes when the ballot was sent, when it was returned, and its current status.
How ballots are processed
:
After a ballot is delivered, envelopes are scanned and marked as "received" in the state system.
They are sorted by precinct and district.
Signatures on ballots are checked against voter registration records. (Voters are contacted before processing if a signature is missing or doesn't match)
Envelopes are opened and the security sleeve is removed.
Ballots are removed from the security sleeve.
Ballots are reviewed for scanning issues, then scanned and stored.
How to track election results
:
On Tuesday, Nov. 3, watch NBC coverage of the 2020 election on KING 5 from 4-11 p.m. to follow national election results and analysis.
Tune in to western Washington election coverage from 8-11 p.m. on KONG and 11 p.m. to midnight on KING 5. Local coverage will also stream live on king5.com and the KING 5 app.
Local coverage will include analysis from KING 5 Political Analysts Ron Sims, who served in the Obama administration and as King County executive, and Scott McClellan, who served in the Bush administration, as well as KING 5 Law Enforcement Analyst Carmen Best, former Seattle police chief.
Initial election results in Washington state are expected to be released shortly after 8 p.m. on Election Day. Track live results from races across 17 counties in western Washington at king5.com/elections or on the KING 5 app.