Election 2022: Results from the top races in Oregon and Portland
Here are the results for the biggest Oregon races including the race for governor, Portland's charter reform and a statewide measure requiring permits for gun sales.
Alcorn Imagery - stock.adobe.com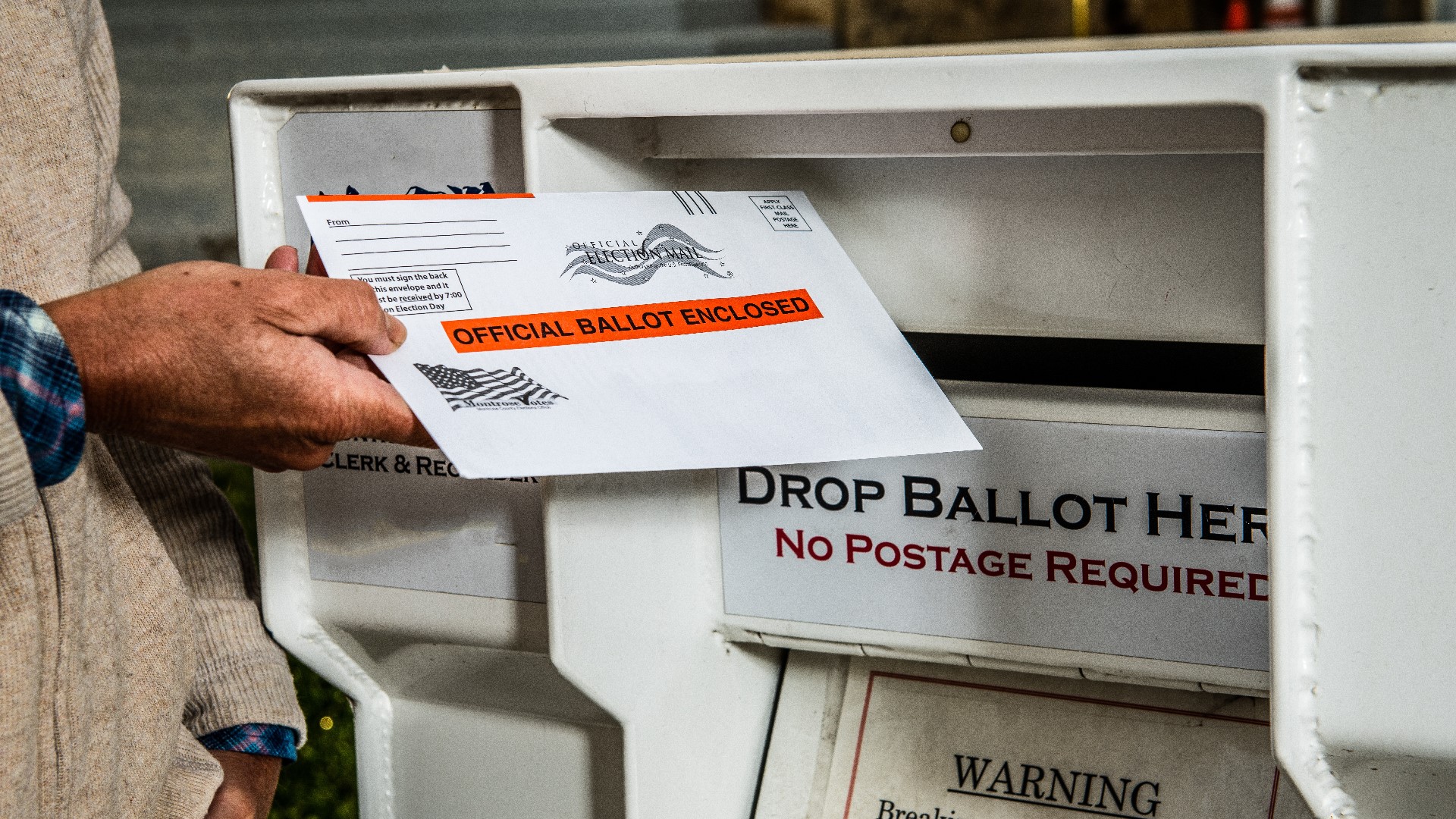 The first round of results for Oregon was posted just after the ballot drop off deadline at 8 p.m. Tuesday night. KGW has you covered for the top races in Oregon, both statewide and in the Portland metro area, plus a couple big ones from Washington.
The results below are not final and will update as more ballots are counted. Ballots in Oregon can still be counted if they arrive up to a week after Election Day as long as they are postmarked on or before Election Day.
State Offices
:
Oregon Governor and Labor Commissioner
The Oregon governor's race has drawn national attention due to the unusual three-way contest that took shape this year after unaffiliated candidate Betsy Johnson emerged as a serious challenger to Democrat Tina Kotek and Republican Christine Drazan in the general election.
Projected winner: Christina Stephenson, according to The Oregonian
The race for the nonpartisan Oregon Labor Commissioner position is a runoff between Christina Stephenson and Cheri Helt, the top two finishers in the May primary.
Portland
:
City Council and Charter Reform
Portland had two City Commissioner races on the ballot in May, but incumbent Commissioner Dan Ryan won his race with more than 50% of the vote, avoiding a general election runoff. Commissioner Jo Ann Hardesty finished first in her race but fell short of 50%, setting up a runoff between her and second-place finisher Rene Gonzalez as the only City Council race on the November ballot.
The other big-ticket item is Measure 26-228, a dramatic overhaul of Portland's system of government that would replace the existing commission system with a 12-member council to set policy and a mayor-appointed city manager to handle day-to-day administration.
U.S. Senate
:
U.S. Senate races for Oregon and Washington
Oregon and Washington each have one of their two U.S. Senate seats on the ballot this year. Sen. Ron Wyden, a four-term incumbent Democrat from Oregon, is facing Republican Jo Rae Perkins as well as Progressive Party candidate Chris Henry and Pacific Green Party Candidate Dan Pulju.
Projected winner: Ron Wyden (D), according to The Oregonian
Sen. Patty Murray, a five-term incumbent Democrat from Washington, is facing Republican Tiffany Smiley in a runoff after the two of them finished first and second in the state's top-two primary.
U.S. House
:
U.S. House races for Oregon and Southwest Washington
Portland voters will also be paying close attention to the race for Washington's 3rd Congressional District, which includes Clark County and most of the rest of Southwest Washington. Newcomers Marie Gluesenkamp Perez and Joe Kent are facing off after the two of them finished first and second in the August primary, ousting Rep. Jaime Herrera Beutler.
Oregon Measures
:
Statewide Oregon Ballot Measures
County Positions
:
Multnomah and Clackamas County Council races
One Multnomah County commission race and two Clackamas County commission races are on the November ballot. In all three cases, none of the candidates were able to secure a 50% majority in the primary to win outright, setting up runoffs between the top two finishers.
In Multnomah County, incumbent Commissioners Jessica Vega Pederson and Sharon Meieran are facing off to see who will become the new County Chair. In Clackamas County, Commissioners Paul Savas and Sonya Fischer are facing challengers Libra Forde and Ben West, respectively.
There's one other notable item on the ballot in Clackamas County: the race for County Clerk. Incumbent Sherry Hall, who has held the position for 20 years, is being challenged by Catherine McMullen amid a backdrop of multiple prominent errors under Hall's leadership, most recently a printing error in the May primary that forced a hand count of the county's ballots, delaying the results for weeks.
Projected winner: Catherine McMullen, according to The Oregonian.