PORTLAND, Ore. -- Portlanders will be giving up their cycling and running on part of the Springwater Corridor starting Monday so the army corps of engineers can make a refuge under it for baby salmon.
The corridor is an asphalt path used by walkers, runners and bicyclists. But they all will be diverted to the main road until October due to the project.
The goal of the project is to give baby salmon a habitat away from predatory fish, until they grow big enough to go back and survive in the ocean.
The U.S. Army Corps of Engineers (USACE) is leading the project at Oaks Bottom Wildlife Refuge. The USACE will be shutting down the path in that area to dig a channel under it for baby salmon.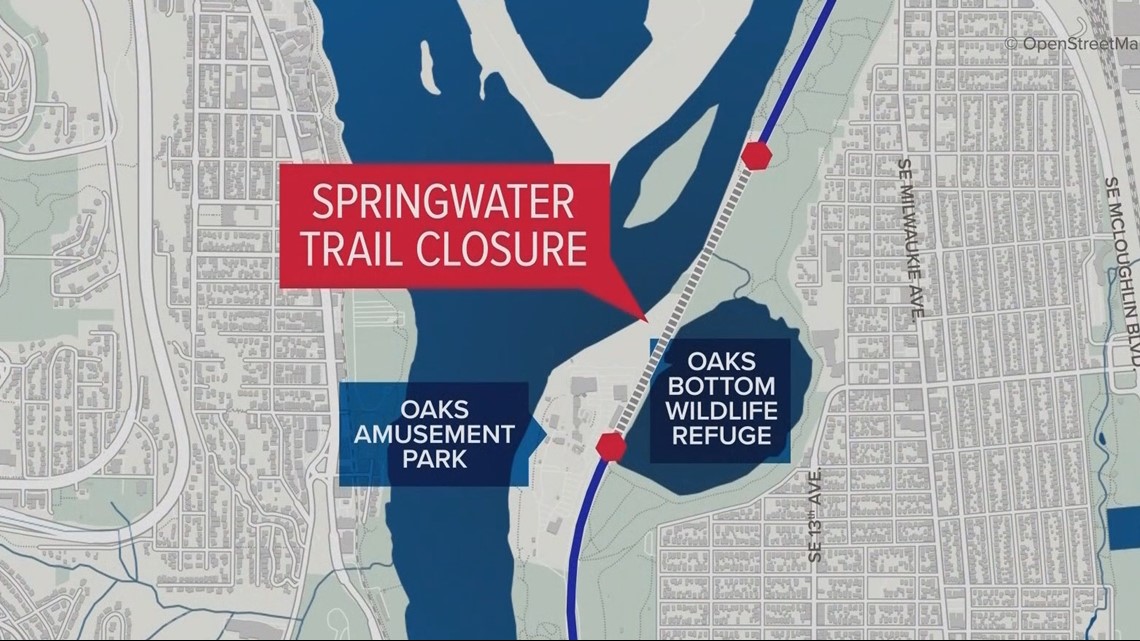 USACE public affairs specialist Sarah Bennett told KGW the group has been working with the public and hearing from them. She said they met people from SMILE, the area's neighborhood association, to talk to them about the trail closure, the project and its impact on them.
Bennett said they started sending out notices in the winter and were also telling people about the alternate routes on their maps.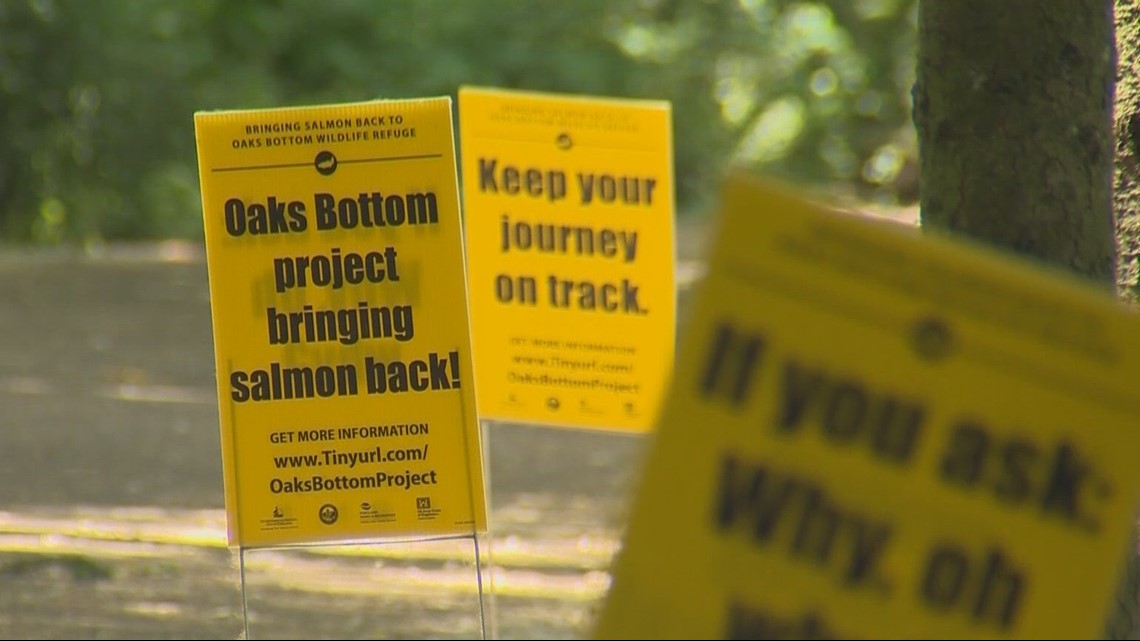 One of the alternate routes includes Southeast 19th Avenue or the Southest 17th Avenue bike lane. The other is from the Sellwood Bridge to the Greenway Trail on the west side.
But baby salmon would not be the only ones enjoying the project. Commuters, recreational bikers and tourists will be allowed to pull up at the viewing areas that USACE would be putting up – one over the culvert and the another toward the Oaks Park.
Although the trail will be closed Monday, the real project does not start until Aug. 3.
Once the area is handed over to USACE, crews will remove the railroad tracks that are installed there and dig a channel through the berm separating the river from Oaks Bottom Wildlife Refuge, project manager James Adams said.
The crew will then install a big passageway and fill it back again.
According to Adams, such a job typically takes three months but the group will be finished in one month to use the rest of the time for putting everything back in place.
The Bureau of Environmental Services and Portland Parks and Recreation are also working on the project along with USACE.