RUFUS, Ore. -- A wildfire broke out near the town of Rufus just before 10 p.m. Monday night, but the fire was mostly contained Tuesday morning.
Flames were first spotted along Interstate 84 near milepost 109, between Biggs Junction and the John Day River. The fire came within feet of destroying trailers and homes.
The flames, spread by the wind, burned on the south of town. Sherman County sheriff's deputies went door-to-door to evacuate those in the fire's path.
No buildings were damaged and there were no reported injuries.
"Very scary, closest I've ever been to a wildfire," said Patricia Zumwalt. She and her husband Rich share a trailer at the top of the Rufus RV Park. They had just returned to their trailer from dinner when they spotted the flames.
There were evacuations overnight but they were canceled by Tuesday morning. The cause remains under investigation.
Wildfire in the gorge: Viewer photos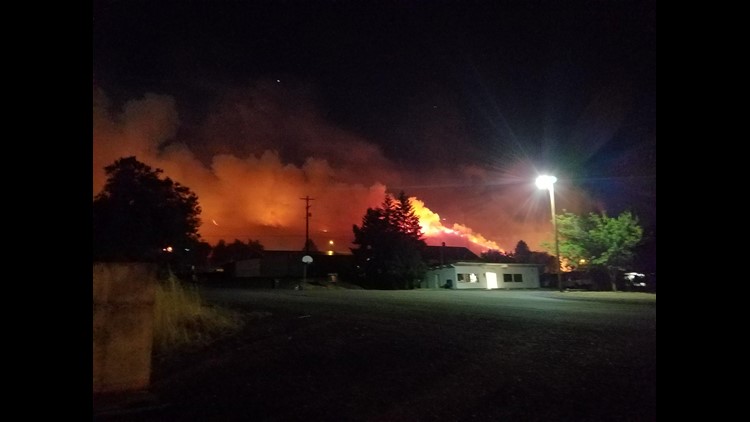 Wildfire season is off to an early start in a state that tends to see most of its fire activity from late July through early September. Several other large fires are burning in Central Oregon - all have more than 50 percent containment.
Rufus is a town of 240 residents and is located east of The Dalles in north-central Oregon.
Associated Press contributed to this report.