PORTLAND, Ore. — As newsrooms around the state of Oregon are shining a light on the public health crisis of suicide, U.S. Senators Ron Wyden and Jeff Merkley held a news conference Friday to discuss the importance of protecting mental health funding.
Wyden stressed the importance of a new three-digit phone number specifically for suicide prevention.
"911 is very helpful, but 911 is not the same thing," said Wyden. "We want there to be one clear place, one true lifeline to make sure that the pressing issue of preventing suicide gets top priority."
The Democratic senators from Oregon were joined by Multnomah County Chair Deborah Kafoury and Commissioner Sharon Meieran.
Kafoury and Meieran announced that the county bought a property at 333 SW Park Ave. that will be dedicated to helping people get mental health help. The details on how that will happen are still scarce because the county is in the beginning stages of coming up with a concrete plan.
"We need mental health to be a very significant part of our healthcare system," said Merkley.
BREAKING THE SILENCE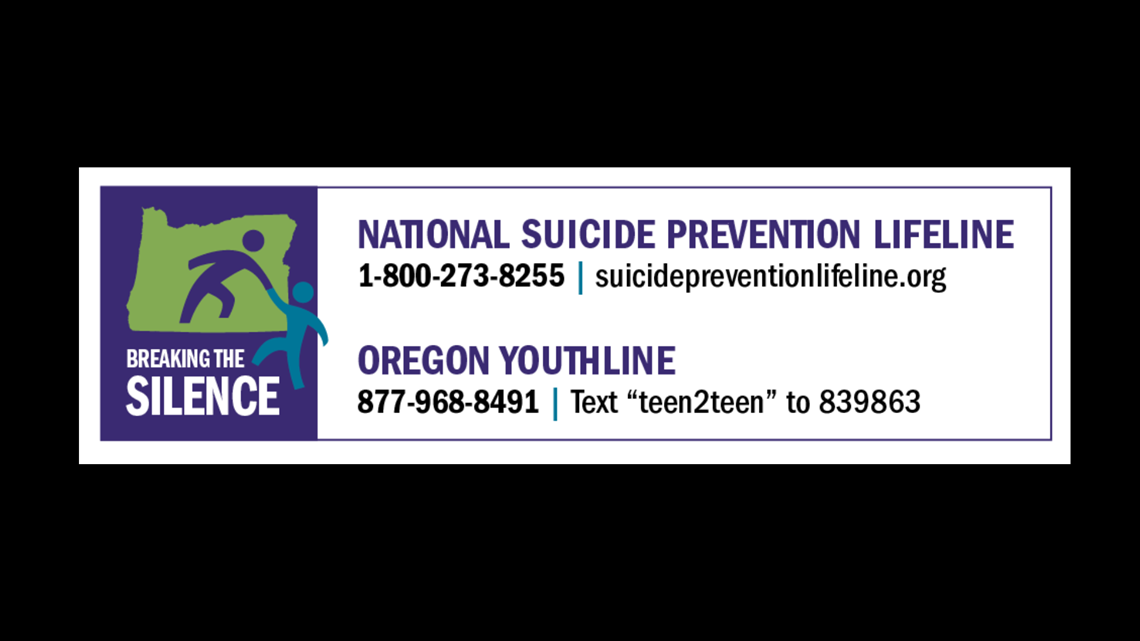 This month, newsrooms across the state are highlighting the public health crisis of death by suicide. Our goal of "Breaking the Silence" is to not only put a spotlight on a problem that claimed the lives of more than 800 Oregonians last year, but also examine research into how prevention can and does work and offer our readers, listeners and viewers resources to help if they – or those they know – are in crisis.
Most of our work will be published and broadcast April 7-14. The participating media outlets are using a common set of data and have loosely coordinated their coverage in an effort to avoid duplication and better amplify all of our work. When possible, we will promote each other's stories, but all of them can be found on breakingthesilenceor.com
RESOURCES
The National Suicide Prevention Lifeline can be reached at 800-273-8255. The Crisis Text Line provides free, 24/7 crisis support by text. Text 741741 to be connected to a trained counselor.
Help is available for community members struggling from a mental health crisis or suicidal thoughts. Suicide is preventable.
The Multnomah County Mental Health Call Center is available 24 hours a day at 503-988-4888.
If you or someone you know needs help with suicidal thoughts or is otherwise in an immediate mental health crisis, please visit Cascadia or call 503-963-2575. Cascadia Behavioral Healthcare has an urgent walk-in clinic, open from 7 a.m. to 10:30 p.m., 7 days a week. Payment is not necessary.