HILLSBORO, Ore. – A woman died in a house fire in Hillsboro on Thursday afternoon.
Thirty-two firefighters from Hillsboro Fire and Tualatin Valley Fire & Rescue responded. Crews arrived to find the two-story home engulfed with flames and heavy smoke on the south and east side of the home. They had water on the fire within minutes and had the blaze under control within 40 minutes, according to Hillsboro Fire.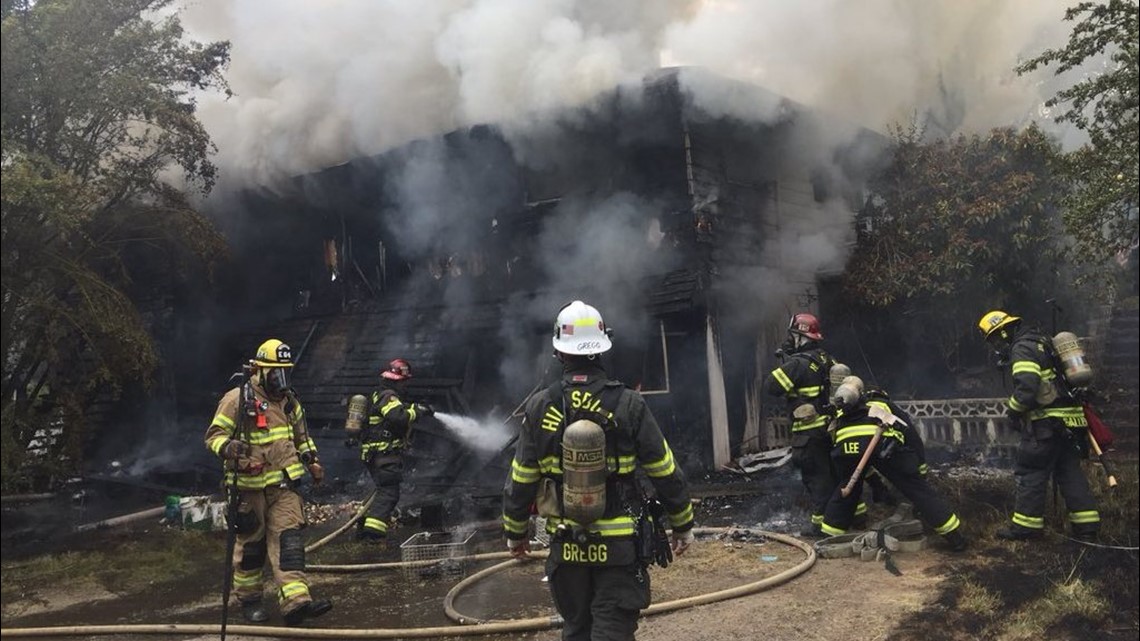 River Wolf, who was the woman's neighbor, saw the smoke and ran over.
"Within a few seconds, I noticed the one lady was trapped underneath the stairs so I ran back, tried to get a fire extinguisher, see if I could do anything to get her out. But by the time I came back it was all engulfed in flames," he said.
Wolf said the woman, whose identity has not been released, was in her 80s but still made it outside for daily walks.
"You would just see her walking all the time, trying to get as much exercise as she could," Wolf said.
The cause of the fire has not yet been determined. An investigation is ongoing.