'I do not know what happened to her': The mysterious death of Meighan Cordie
The prosecutor believes Jennifer Weathers knew something terrible had happened to her daughter, Meighan Cordie, on a 2018 summer night in Yamhill County. But she never said anything, even as friends, family and rescue teams desperately searched for the missing woman.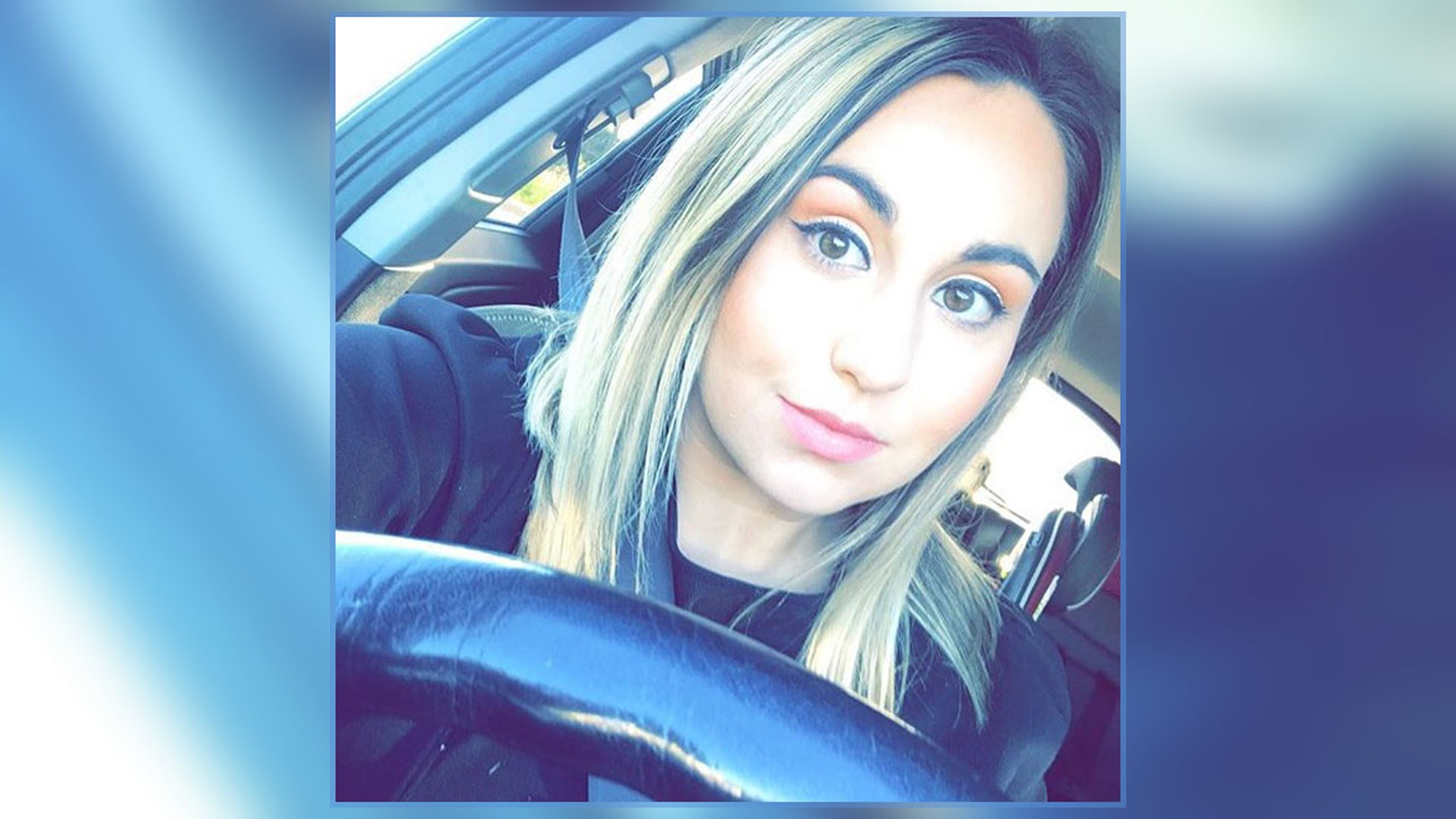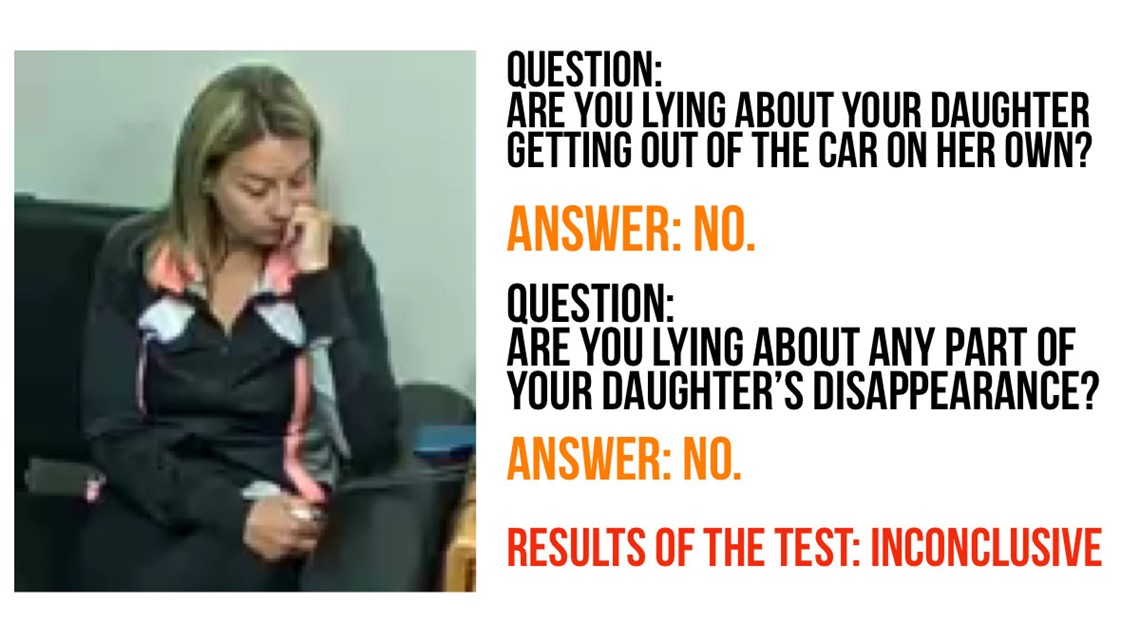 PORTLAND, Ore. -- Jennifer Weathers appeared confident after her lie detector test. She told a detective she thought she had done fine explaining her daughter's disappearance after the two of them had left a wedding in rural Yamhill County.
She was surprised to learn the results of the polygraph were "inconclusive."
Two days later, police found the body of 27-year-old Meighan Cordie down a steep embankment near Dayton. Cordie was roughly nine miles from where her mother claimed she had gotten got out of her car, leaving behind her cell phone, her shoes and her 3-year old daughter.
Cordie's death was ruled accidental.
Hundreds of pages of police reports, along with video obtained through a public records request, detail the investigation into the disappearance and death of Meighan Cordie in August 2018.
The newly released records illustrate how Cordie's mother had omitted certain details when speaking with police, and yet she avoided prosecution in the death of her daughter.
The documents also provide a witness account from Cordie's 3-year old daughter, details not previously reported.
The day Meighan Cordie went missing
:
On Aug. 18, 2018, Cordie and her daughter went to a family friend's wedding in rural Yamhill county. They rode with Cordie's mother, Jennifer Weathers, in her silver Honda CRV.
"It was a great day," Weathers told police during a videotaped polygraph test. "Everything was fine."
The family celebrated the wedding at Heiser Farms on Grand Island, south of Dayton. Weathers told police she drank wine and danced at the reception.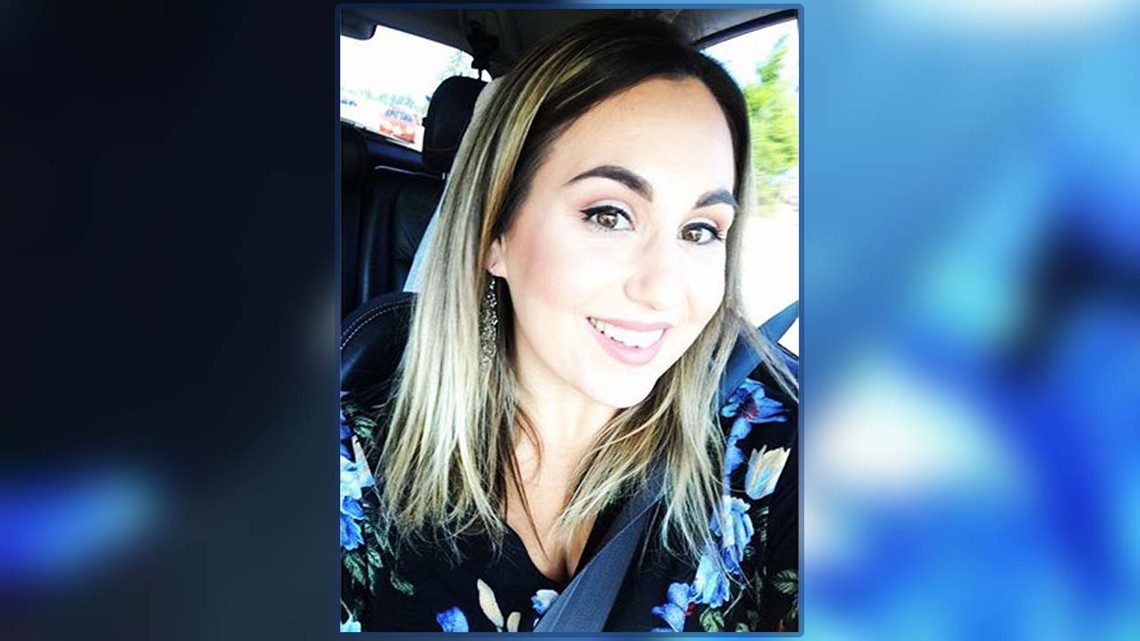 Three different wedding guests later told police Weathers was too intoxicated to drive. One guest described Weathers as "sloppy drunk," according to a Yamhill County Sheriff's Office police report.
During her polygraph examination, Weathers denied being intoxicated that night.
"When we left, I felt fine. I hadn't had any wine for a while. I was out dancing," Weathers told an investigator. "I thought I was fine."
Several guests told police Cordie was also drinking, but none of them described her as being intoxicated.
Around 10:30 pm, Cordie asked to leave the wedding reception because her daughter was getting tired. Cordie and Weathers started to argue while walking to the car, according to investigators. They'd previously debated who would be driving. Cordie didn't want to drive because she wanted to drink and had a breathalyzer ignition lock on her vehicle related to a previous DUII. Weathers was upset because she was forced to leave the wedding reception before she wanted to.
As they drove away, the argument got heated. Cordie called her boyfriend, asking if he could come and pick her up. He refused because he had to work early the next day, according to police reports.
Cordie demanded to get out of the car. Weathers told police Cordie was sitting in the back seat, along with Cordie's 3-year-old daughter. As Weathers slowed to about 5 mph, Cordie jumped out of car from the back seat, Weathers explained.
"I stopped right after she jumped out, because I wasn't moving," Weathers told police.
Weathers said it was dark. There were no street lights or houses around. She told police she got out and walked around the car looking for her daughter but couldn't find her.
"I am just calling her name and looking out the window and trying to hear her," said Weathers. "I drove back and forth, probably for about half an hour."
Weathers said she drove home to her apartment in King City with Cordie's daughter, who was crying. Weathers assumed Cordie would walk back to the wedding or find another way home.
Weathers told police her daughter was "out of control." The two had a volatile relationship, although they had not gotten into a physical fight since Cordie was a teenager.
"Meighan and I have this relationship where I can say one thing and it can turn into a ginormous thing," Weathers told investigators.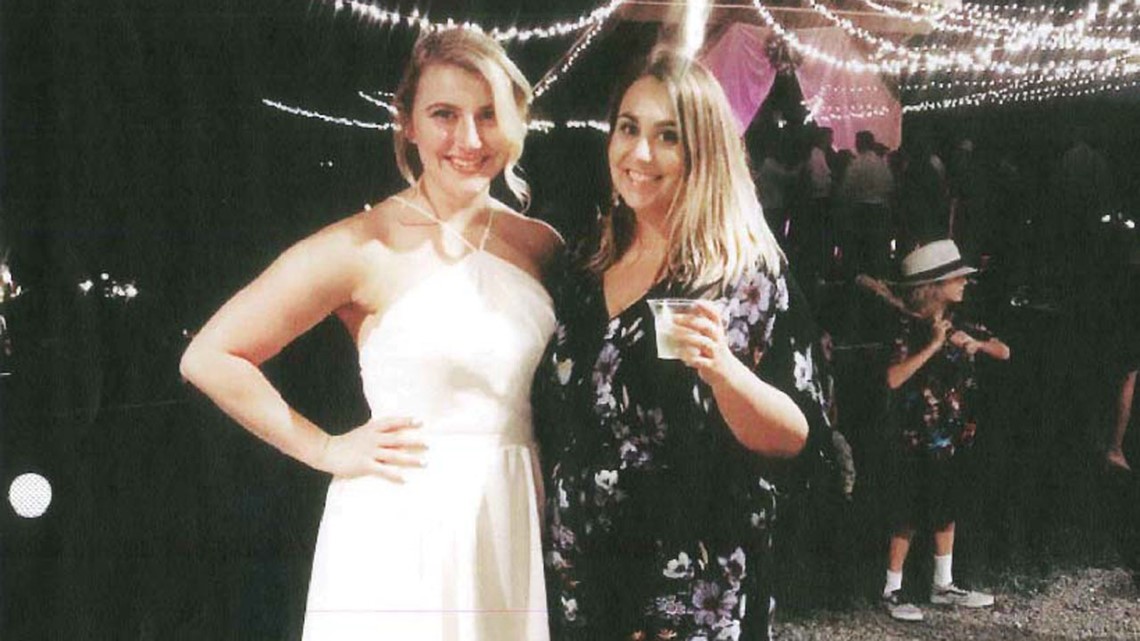 Next day, no sign of her
:
Early the next morning, Cordie was still missing. Weathers discovered her daughter's shoes, purse and cell phone in the front seat of the car, according to police reports.
Weathers said she returned to the area near Grand Island and drove around for about two hours. She found nothing, no sign of her daughter. Weathers admits, she didn't ask anyone at Heiser Farms--the site of the wedding--if they'd seen her daughter. She also didn't ask at any nearby residences.
Weathers called the non-emergency line for police.
"We were at a wedding and she was upset and got out of the car and I haven't heard from her since," said Weathers, heard on dispatch recordings. "I've checked the hospitals and I've checked the jails and she's not in either one of those."
Friends became worried when Cordie didn't show up at work.
"I don't think it was until she did not show up to work that we said, 'OK, there probably is something going on here,'" said Detective Todd Steele of the Yamhill County Sheriff's Office.
A team of volunteer searchers quickly assembled, including firefighters. Cordie's father is a Clackamas Fire Captain.
Hundreds of flyers were printed, showing Cordie's smiling face and her description, beneath a bold headline that read, "Missing, Meighan Cordie."
Yamhill County Search and Rescue later joined the effort, using aircraft and helicopters equipped with an aerial FLIR camera to capture heat signatures.
Searchers scoured open fields, rugged brush and nearby waterways for four days but found no sign of Cordie.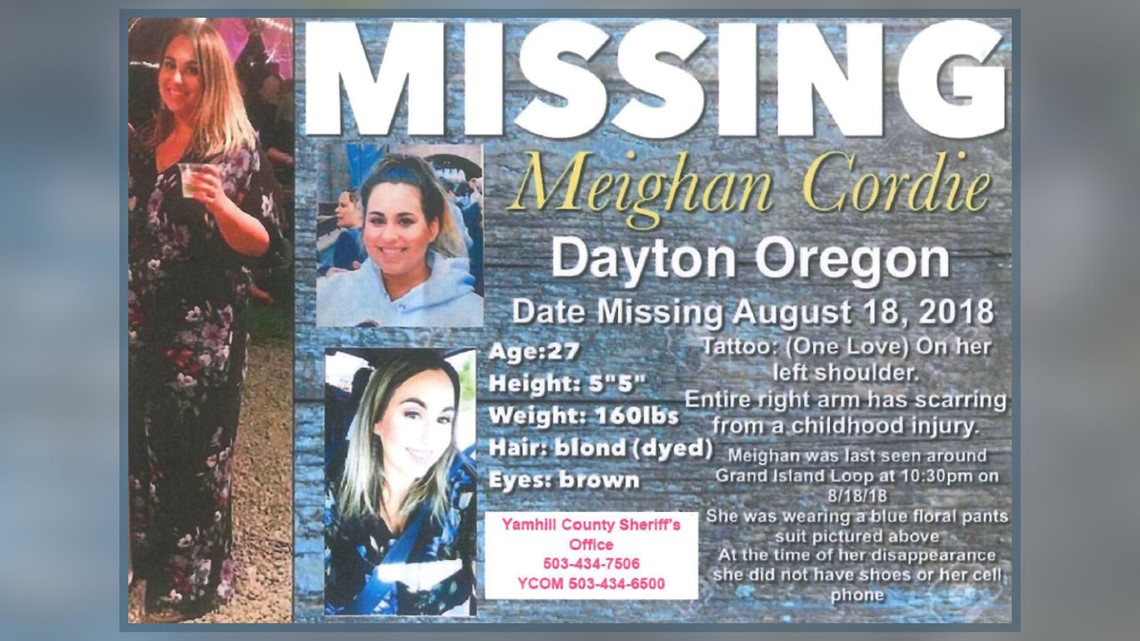 'Things might not be what they seem'
:
Meanwhile, detectives were asking questions. They scrutinized Weathers' account of the night her daughter went missing.
Detective Steele found a clump of Weathers' hair in the front seat of her Honda CRV.
"It had roots still attached, so it's not the type of hair that is going to fall out while you are brushing," Steele explained. "It got pulled out."
Previously, Weathers hadn't told investigators about a physical fight.
It also wasn't clear why Cordie's shoes, purse and cell phone were supposedly found in the front seat of the car. Weathers had told police her daughter jumped from the back seat.
Detectives pressed for answers.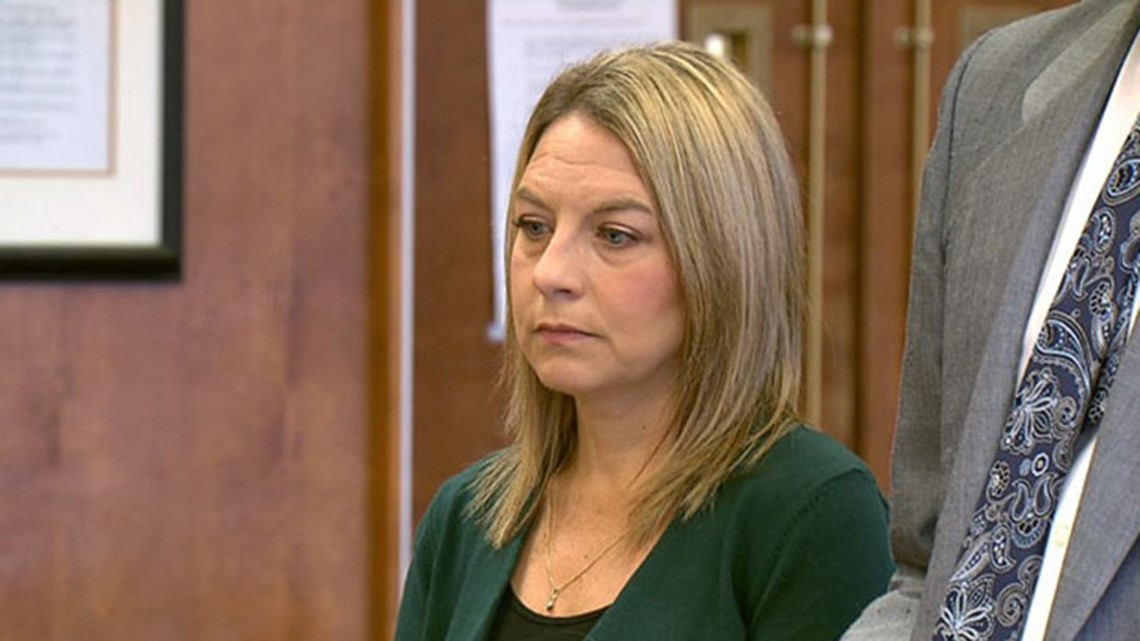 "I flat out asked her, 'Are you going to tell me the truth now?' And she said, 'I have not lied to you. I omitted a couple of things,'" Steele recounted. "I said, 'Well, let's get beyond that and find your daughter.'"
Det. Steele asked Weathers to take him back to the spot where Cordie got out of the vehicle. Weathers admitted she didn't know exactly where her daughter was last seen. She claimed it was dark and she was not familiar with the area.
Weathers identified a location near Grand Island where she thought Cordie may have left the vehicle, according to police reports. She remembered grass on the side of the road, with no street lights. Detectives marked the location with a cone.
Investigators asked Weathers to take a lie detector test to eliminate her as a suspect. She agreed.
The results of the test are inconclusive
:
On Aug. 21, Weathers was scheduled to take a polygraph at the Salem Police department at 9 a.m. Detectives had informed Weathers not to take any drugs or alcohol other than medications she was prescribed, fearing it might jeopardize the results.
Weathers claimed she forgot. She told investigators she took a muscle relaxer, so she could sleep. Investigators rescheduled the polygraph for later that day.
She sat down for her polygraph examination interview at 1:32 p.m. She wore a black sweat suit with white tennis shoes.
Over the course of roughly two hours, a trained polygraph examiner had Weathers describe the night of her daughter's disappearance.
Weathers conceded she didn't remember everything that happened.
"None of it makes sense," Weathers said to the polygraph examiner. "I feel like there's something I don't remember."
After discussing the circumstances surrounding Cordie's disappearance, the detective asked two specific questions.
"Are you lying about your daughter getting out of the car on her own?" The examiner asked. "No," said Weathers.
"Are you lying about any part of your daughter's disappearance?"
Weathers exhibited erratic and inconsistent physiological responses, wrote the examiner in his report.
"No determination could be made as to whether or not Jennifer was answering the above listed questions truthfully," wrote Det. Thomas Johnson of the Salem police department. "The results of the test are inconclusive."
The detective suggested Weathers do a follow-up test the next day. Weathers agreed.
Later that night, she sent an email to police asking to postpone the second lie detector test. Weathers never rescheduled.
Meighan Cordie's body is found
:
On the morning of August 23, emergency dispatchers got a 911 call. Three joggers reported spotting a dead woman over an embankment on the Dayton interchange with Highway 18.
Detectives said the woman's body was about 25 feet down the embankment. The clothing was an exact match to the clothing Cordie wore to the wedding - a blue, flowered pantsuit.
Detectives called the medical examiner and Oregon State Police Forensic Services to help process the scene. McMinnville Fire Department used a ladder truck to help take aerial photos of the road, shoulder, guardrail and embankment where the body was found.
The following day, the State Medical Examiner's office conducted an autopsy and determined Cordie died of blunt force trauma. The medical examiner found there was aortic separation - which would have caused immediate death, according to police reports. Additionally, Cordie suffered two broken or severed vertebrae.
Investigators determined Cordie's injuries were not caused from being hit by a car but instead were consistent with leaving a vehicle and hitting a fixed object- like a support post of a guardrail.
According to detectives, Cordie's injuries suggested she fell or jumped from a car moving much faster than her mother described.
Additionally, Cordie was found more than nine miles from where her mother suggested she was last seen.
"Things just did not make sense," explained Brad Berry, Yamhill County District Attorney.
The 3-year-old witness
:
On Aug. 31, police arranged for a child specialist to interview Meighan Cordie's daughter.
"They brought her in and she had a story to tell," Det. Steele said.
The 3-year-old recalled her mother sitting in the front seat after leaving the wedding. She told the child specialist there was "hair pulling" and her mom got out of the car.
According to police reports, the little girl remembered her mother getting back into the car, but in the back seat next to her car seat.
It was a simple, yet important detail.
The girl told investigators her mom got out of the car not once, but twice.
"It actually made sense, what she was saying," said Steele.
The police reports indicate the 3-year old also described the speed the car was moving when her mom jumped out. A family member explained, as they accelerated onto the freeway, the little girl remarked "this is how fast" Weathers was going when her mom jumped from the car.
The second tragic report
:
Police and prosecutors believe an angry Cordie got out of the front seat of the car not far from the wedding, as her mother described. But she was convinced to get back into the back seat of the car.
Prosecutors said this would explain why Cordie's shoes, purse and cell phone were still in the front seat.
As they continued to drive home, police theorize there was a second, heated argument.
As Weathers' Honda CRV followed a curve on Southeast Foster Road, roughly nine miles from the wedding, investigators believe Cordie either jumped or fell from the car.
Investigators believe she struck the guardrail support beam and the road, killing her instantly before she rolled out-of-sight, down the embankment.
Investigators don't think she was pushed or forced from the car. They claim it is physically impossible because Cordie was in the backseat, while her mother was driving in the front seat.
The death was ruled accidental.
Weathers charged with DUII
:
Police and prosecutors spent several weeks discussing the case to determine if a crime was committed.
On Oct. 1, Jennifer Weathers was charged with driving under the influence of intoxicants and recklessly endangering another person.
"We could prove elements of a few different crimes," said district attorney Barry. "We just couldn't prove all the elements of any one crime, related to the death. And that's why she wasn't charged related to the death."
Prosecutors and police admit they don't know if Weathers was intentionally misleading investigators or was too drunk to remember.
On Feb. 5, Weathers pleaded guilty to driving under the influence, a misdemeanor. She was sentenced to five days in jail.
"Jennifer accepted full responsibility for driving while intoxicated," defense attorney Walter Todd told reporters after the hearing. "That had nothing to do with Meighan's tragic death."
On Feb. 21, a Washington County judge allowed Jennifer Weathers to legally change her name to Jennifer C. Jaeger.
KGW attempted to reach Weathers for comment for this story. She did not reply.
As part of the plea agreement for her DUII, Weathers was ordered to have no contact with her granddaughter. Cordie's daughter is now living with her biological father who was given custody, according to court records.
'It was very frustrating'
:
Yamhill County District Attorney Brad Berry understands the public may be frustrated that Weathers can't be charged related to her daughter's death.
After a lengthy review of Oregon law, the prosecutor determined there were no charges and no crimes that fit this case.
"It was very frustrating," said Berry.
The prosecutor believes Weathers knew something terrible happened to her daughter, but never said anything, even as friends and family desperately searched for the missing woman.
"It's almost unfathomable that somebody would not stop at the instant she left the car," said Berry. "You'd think somebody would stop."