PORTLAND, Ore. — "I came as a refugee from Bhutan and lived in a refugee camp for almost 20 years without a hope of life or future," said Som Subedi.
Subedi said he was persecuted for his religion and language. He arrived in Portland 10 years ago and ever since he has dedicated himself to helping other immigrants
"That's our goal, to let people feel — newcomers feel — that Portland is their home," Subedi said.
He hopes the event he helped organize will help spread that message.
On Sunday, people gathered in Northeast Portland to show their support for immigrants. Many of them say they're proud to call themselves "New Portlanders."
Parks for New Portlanders joined up with Portland Sunday Parkways, along with more than 70 community organizations to put on the 'WALK with Refugees and Immigrants" event.
Subedi is one of the organizers. He's with Parks for New Portlanders. Subedi said last year, about 5,000 people participated. He expected about the same number of people to show up this year.
The group walked from Gateway Discovery Park to Knott City Park.
The event is especially timely, considering Portland's recent Immigration and Customs Enforcement protests.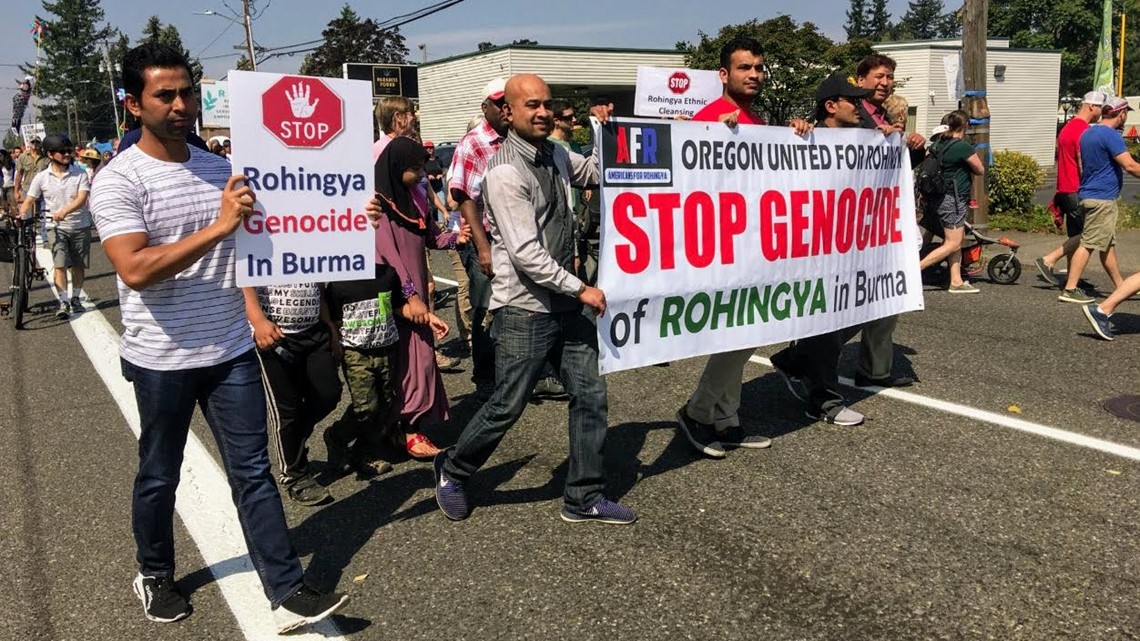 While the group was diverse, made up of people from all different places, they say they came out together for one reason: to inspire a more compassionate, generous and welcoming Portland.
Subedi said a church and a mosque even canceled services to participate.
"As refugees, we are resilient. We are hardworking and we are courageous. And we cannot let, we must not, let others change the narrative around who we are," said one speaker.
"We make Portland special. We are an important part of Portland," said another speaker.
Among those in the crowd were people who were born and raised in Portland.
One of them, Terri Palmer, was out supporting immigrants with her friends.
"We're here for you. We respect you. We know you're hard working," she said.
"We cannot as a city control the federal policy, but as a city we can do better. We can be welcoming and as you know Portland is a sanctuary city, so we keep welcoming people and do our best to make them welcomed and be part of the community," Subedi said.
If you'd like to see pictures or posts about the event, search for #WeDidItTogether on social media.