MOUNT HOOD, Ore. — Climbers were able to rescue a woman who got stuck while climbing Mount Hood Sunday morning. The mistakes she made should be a warning to others.
"As we approached, we could hear her crying and screaming and calling for help, 'Somebody help me,'" recalled Steve Hogberg, who was climbing with his son.
Hogberg's son was one of the climbers who helped rescue the woman. He snapped photos of the woman and the rescue.
"Some of the photos, you can see how steep it really was, and she was trying to just walk across that and traverse and I'm sure she started slipping," Hogberg said.

The woman was clinging to dear life as Hogberg's son and another climber made their way toward her. Using a 60-meter rope, the two were able to secure her and get her to safety. However, it was not easy.
"Got the rope hooked up, got her hooked up, and about four or five steps, she started going, she did the splits, started going backwards down the hill and that rope saved her. So, it was intense," Hogberg said.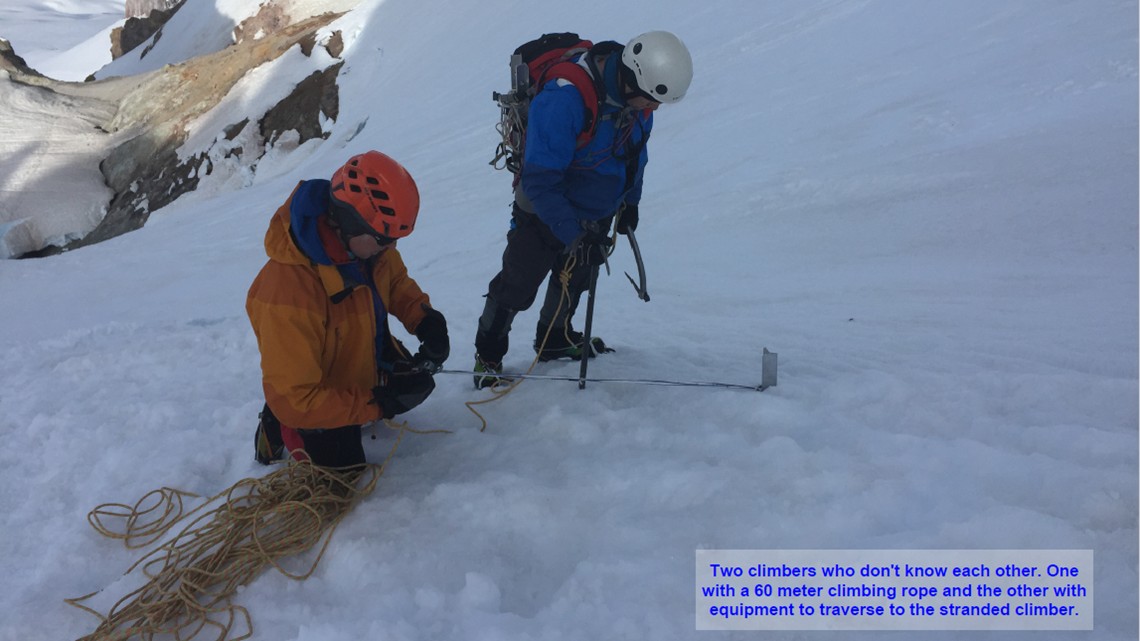 They did not get the woman's name, but she said it was her first time climbing Mount Hood. She was alone and did not have the right equipment. Two mistakes, Erik Broms with Portland Mountain Rescue said he sees far too often.
"I've seen people with dress shoes trying to get crampons on them. I've seen it all," Broms said.
Crampons that do not fit your shoes can result in injuries. In this case, Hogberg said the woman's crampons did not fit properly.
"Really get to know your equipment because your equipment is going to save your life," Broms explained. "If it's improperly fitted, it can come off at a critical time and result in fatal injury, which has happened numerous times on Mount Hood."
The area where she got stuck, near the Pearly Gates route to the summit, is a spot Broms said should be avoided right now.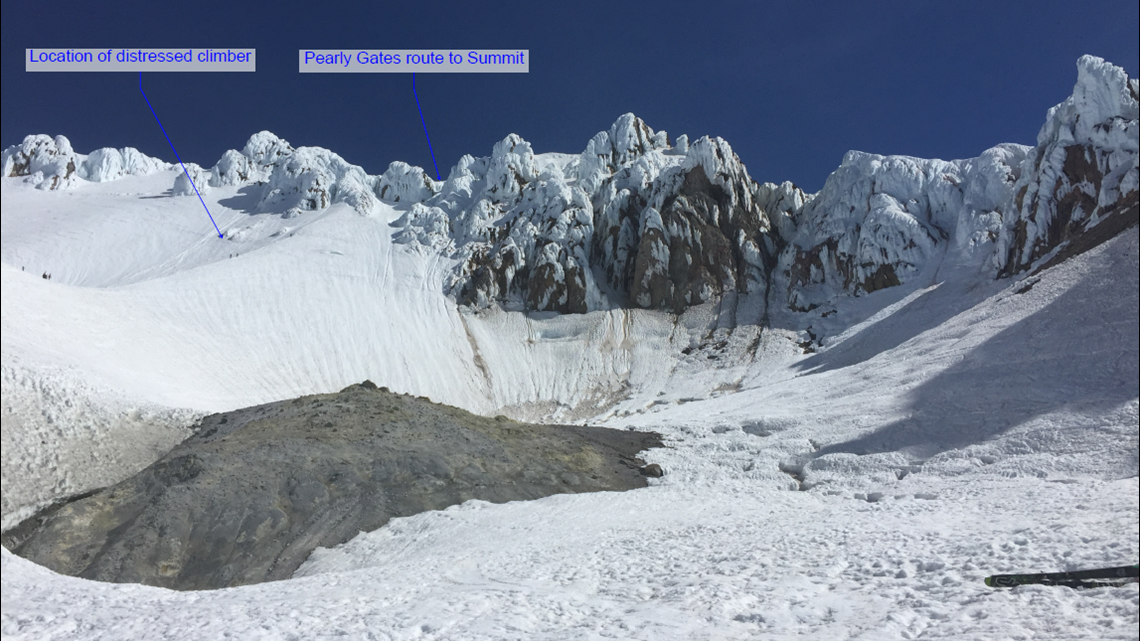 "This is the high traverse, which we don't recommend doing this time of year because when the sun hits these rocks and cliffs up here, it warms up and creates ice and rock fall," Broms explained.
Ice did fall during the rescue, leaving Hogberg's son with a bruised shoulder. That injury though is small compared to what could have happened.