VANCOUVER, WA. — A 13-year-old girl was taken to the hospital Saturday night after she was hurt by a plastic bottle tossed out of a car in a Vancouver neighborhood, according to Vancouver police.
"It's terrifying. Anything that can happen and a bottle exploding with your child is terrifying," Ashli Fortner, mother of the teenager said.
Officers responded to the area of Fort Vancouver Way and E 26th Street where they had received reports of a small explosion in the area. When they arrived they found the girl suffering from serious injuries to her hands and arm.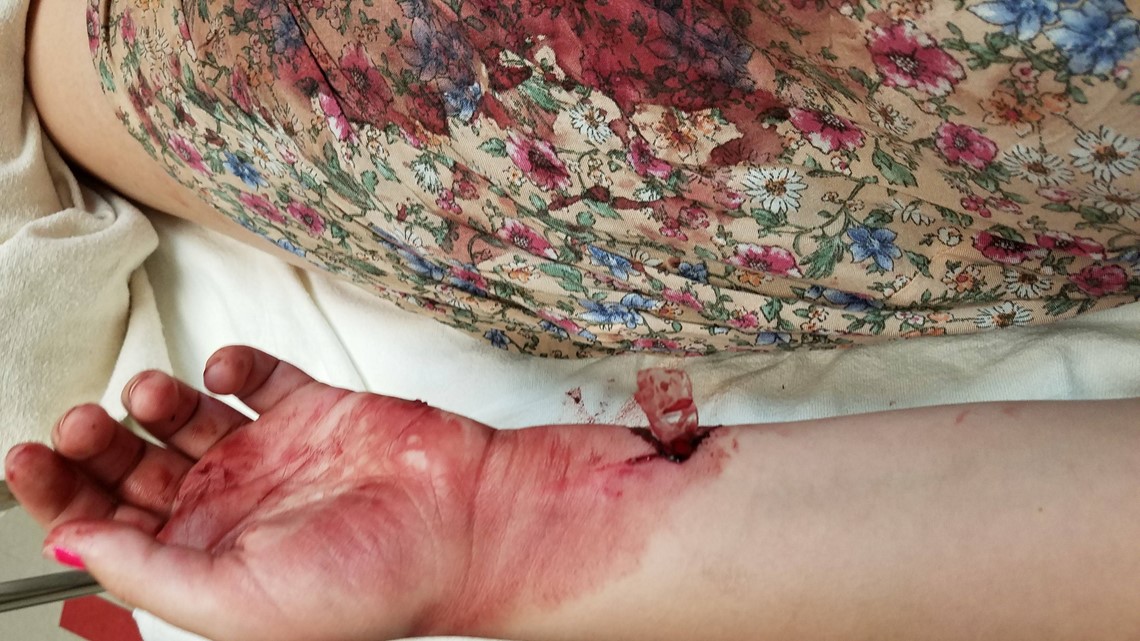 Initial reports say that a green SUV was driving down E 26th when someone threw a small plastic bottle out the window that landed on the ground. The teen saw this and went to pick up the bottle to throw it away when it exploded in her hands, police say.
"I told her to be vigilant. I said don't be picking anything up that doesn't belong to her," Fortner said. "That's the unfortunate. That's what I would tell parents, be vigilant."
Investigators say they have video of the incident.
Anyone with information is asked to call police.