CAMAS, Wash. — In downtown Camas, Washington the Camas Gallery fits right in with the small town vibe. Co-owner Marquita Call opened the gallery 12 years ago.
"I asked my husband, 'what about opening a store?' He said, 'what kind of store?' I said, 'I don't know!' And here we are," said Call with a smile.
"I would love to pick a favorite, and I cannot because I seem to be a little eclectic."
Call co-owns the gallery with her daughter Jennifer Senescu. The walls and shelves are covered with paintings and sculptures from local artists like Virginia Bittler, a pastel and oil painter.
"I've come here many times. It's just I love Camas. And so to be a part of it is really pretty special," Bittler said.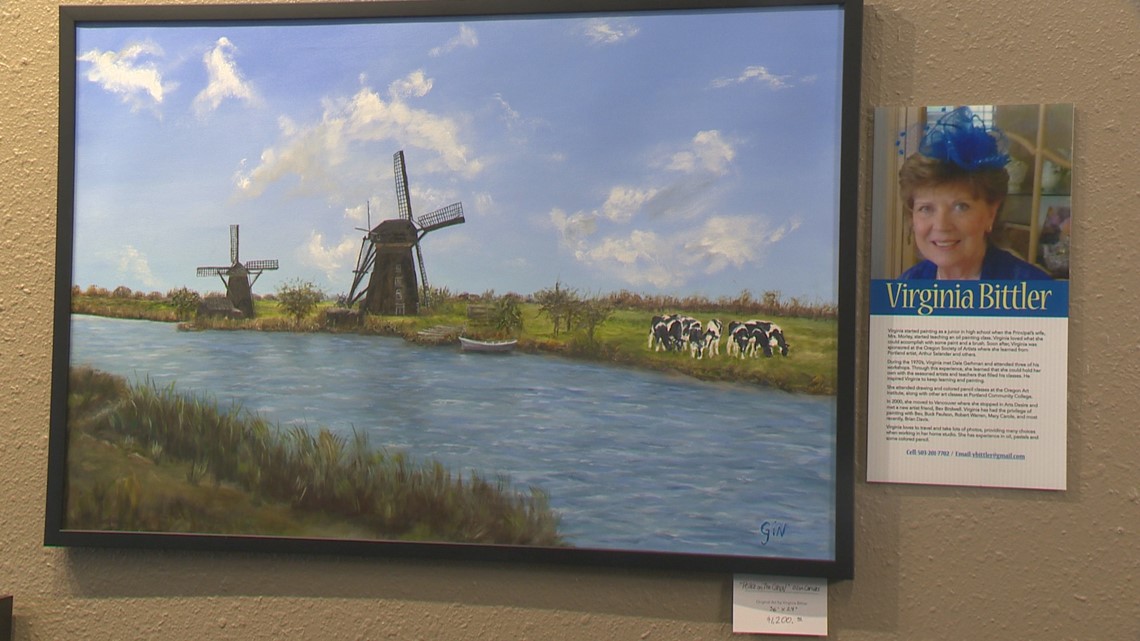 Most of the art on display tells the story of the area. Much like Call's own family story is woven into the history of Camas.
A fourth-generation resident, she was born and raised in Camas. Her grandfather built over 50 houses in town and the lake store near Lacamas Lake.
In the early days of the Liberty Theatre — just a block away from her gallery—Call's great-grandmother played piano for silent movies.
For the fourth year in a row, Camas Gallery was voted the best art gallery in Clark County, adding to the family legacy.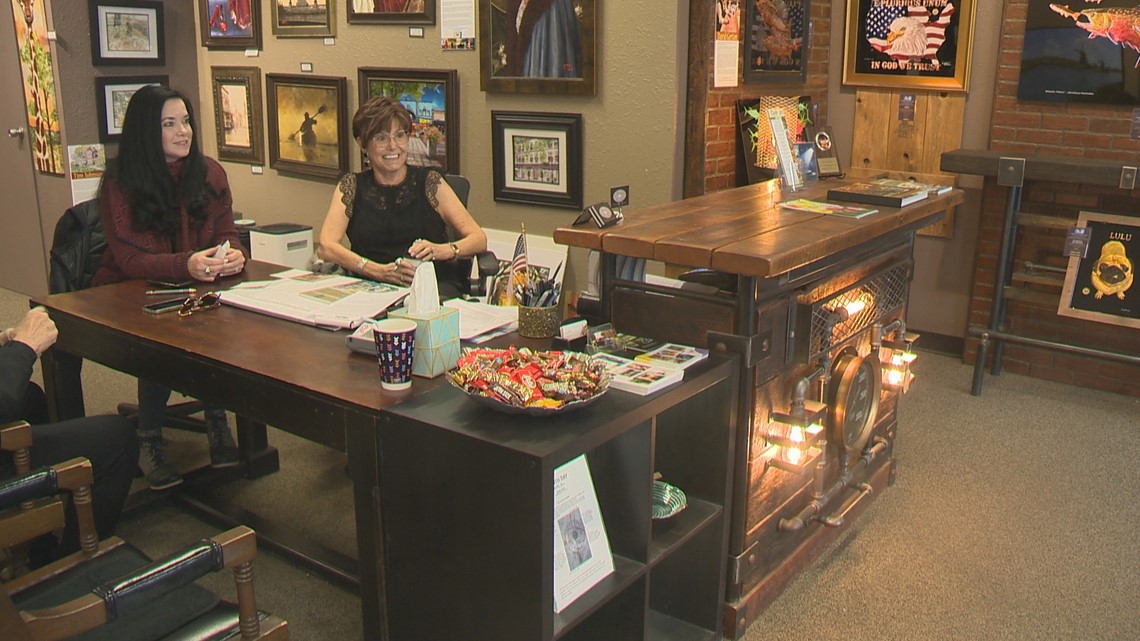 "Coming here and getting to be in a quiet, loving spot just means everything," said Call. "At 80, I'm looking forward to tomorrow. So when I get up when I come in I'm just happy as can be, and my main thing I do is adore the artwork, but I really am crazy about the artists."
"I love doing animals, flowers, landscapes," Bittler said of her paintings. "I travel a lot, and so you can usually tell where I've been most recently...You have to learn to really see what you're looking at. And by painting, you do that."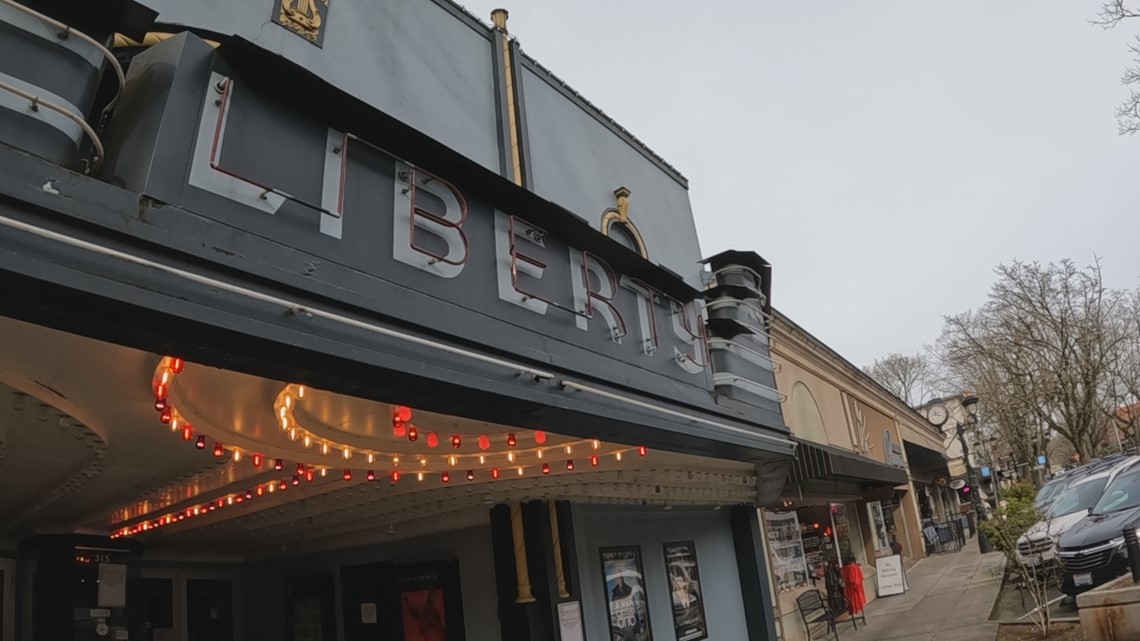 Like most history, sometimes people know what they're looking at and sometimes they don't. Whether passing through Camas or staying a while, Call hopes people will check out downtown and her gallery to take in the bigger picture.
"I get to be here…And I get to talk all day long to everybody I've known my whole life and they're coming in and out and it's just been a real jolt in the arm and especially for an elderly I mean it's very nice just to be have a place to go and get dressed up," Call smiled.