BATTLE GROUND, Wash. — On a hot day the water at Daybreak Park in Battle Ground draws people in, but yesterday it nearly claimed a boy's life.
"Exceptionally scary, that's what really hit home is a father could have lost his son," said Phillip Campagna.
Campagna was there waiting for his son to get out of the water when he noticed two men screaming for help.
"The victim the kid was 15, autistic, couldn't swim, he was in the shallow area, and kind of wandered off into the deep area and just went under," said Campagna.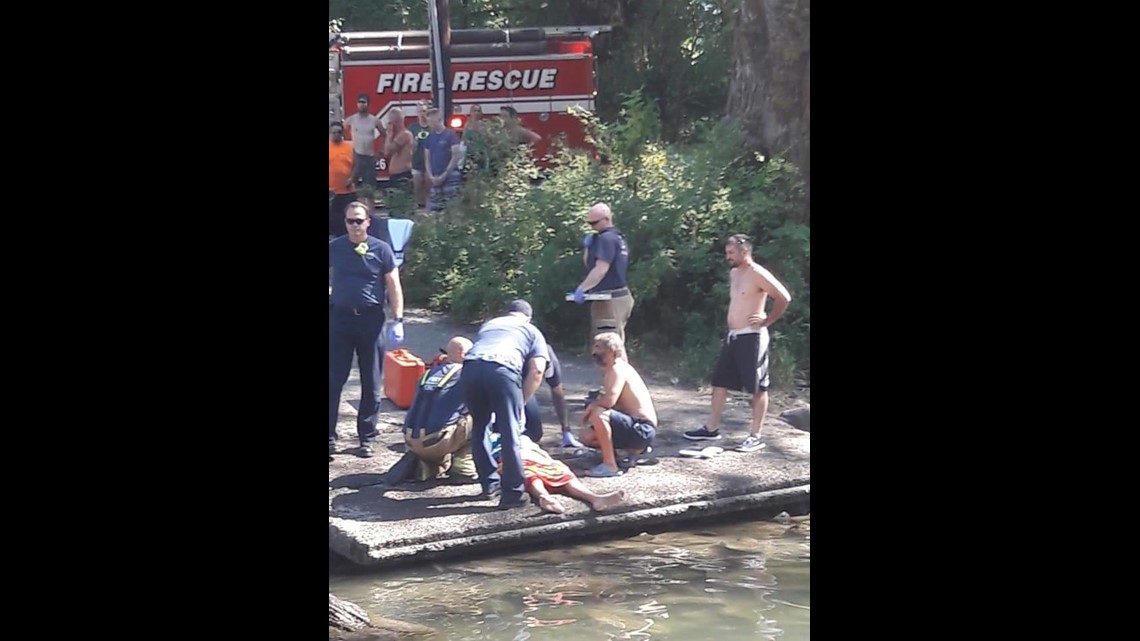 Phillip says when the men pulled the boy out of the water he looked gray and lifeless.
"We got him to the sandbar, just barely out of the water, wanted to get air into him as quickly as possible, and I started CPR."
He learned CPR and first aid at an early age.
"I think it was Cub Scouts probably the youngest age we could do it."
When the boy started to respond to the CPR, Phillip and the other men carried him where first responders could get to him quickly.
"I supported his head, the rest of them had his body, and we swam him over to the boat launch."
Phillip hopes this story inspires others to learn CPR.
"Honestly, I think a teenager and above should learn these necessary skills."
And he hopes it reminds people to be safe around the water.
"If you aren't a strong swimmer, or even if you are or are a moderate swimmer in the rivers out here where we have strong currents life jackets, life jackets, life jackets."