SALEM, Ore. -- Lined up for a morning workout at the Kroc Community Center in Salem, four friends and co-workers are training for the Warrior Dash in Canby this May.
"It's bringing up a lot of muscles I didn't know I had," Toni Aldana laughed.
Dressed in matching hot pink T-shirts with a donkey on the back, it's easy to spot the team members, and to understand their mission: kicking cancer.
"I have a lot of family that's had cancer," Scott Miller explained.
The truth is though, this wasn't supposed to be a team at all. The idea of taking on the Warrior Dash was designed as a way for a brother and sister to have a little fun together. A bonding romp in the mud for Baron Robison and Brenda Farris. The siblings grew up in Hermiston, Oregon, and even though Brenda lives in Arizona now, they are still close.
"We text every day," Baron said, "we probably talk at least every other day."
Brenda is battling breast cancer and a rare painful nerve disorder.
"She sent me a text the other day and the pain was really bad," said Baron, "and there is just nothing I can do."
Brenda does what she can, with supplements, eating right and exercise. Which is why, despite the pain and the cancer, instead of rolling her eyes over the idea of doing the Warrior Dash, she was all in.
"It's amazing, it's crazy and I'm just so excited about it." said Brenda.
And apparently she's not alone. Baron mentioned it to his co-workers and in just one month, the team has gone from two to over 100.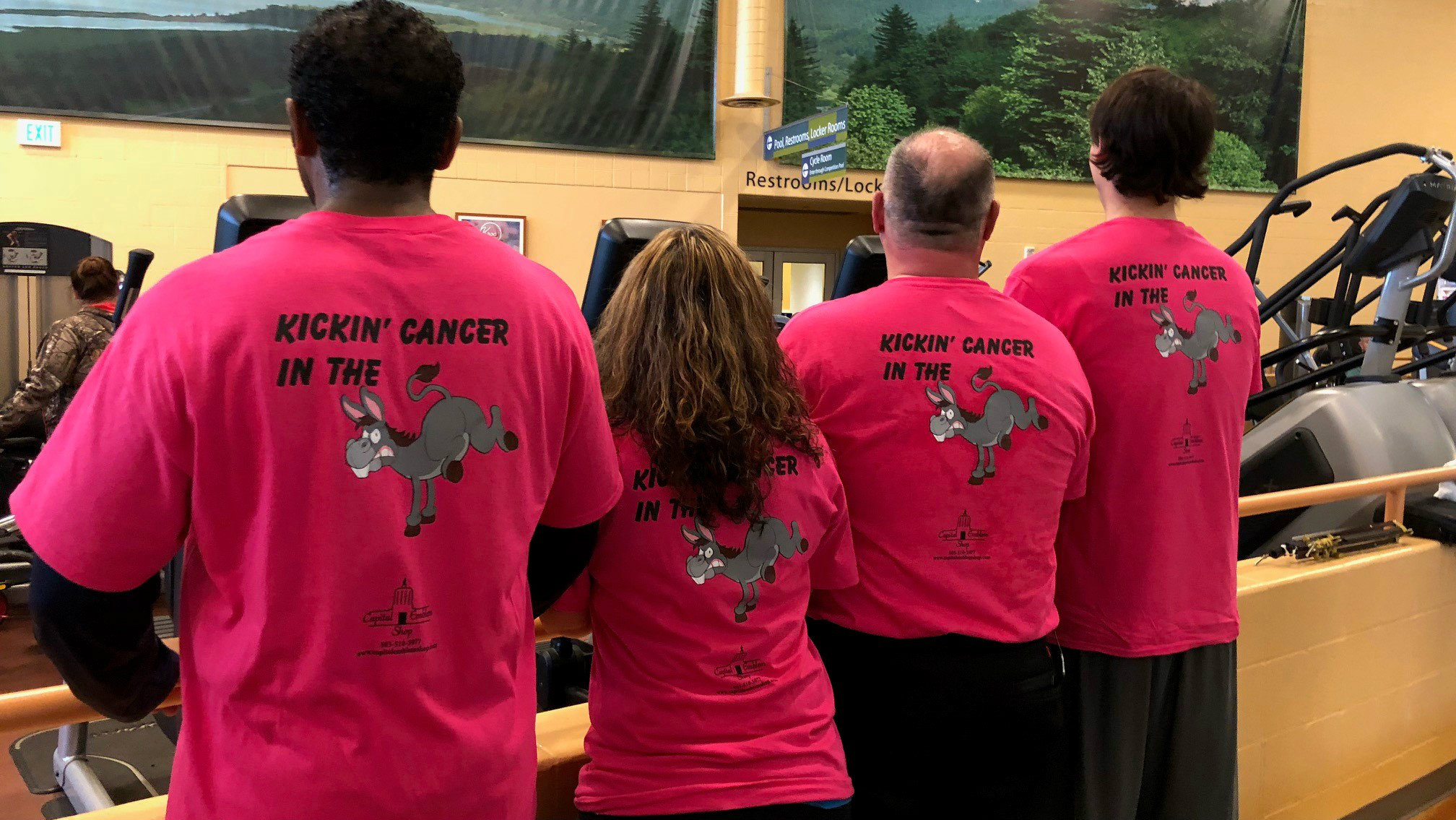 "I never in my wildest dreams thought it would be where it is today," said Baron, "but it is."
And come May, Brenda can't wait to hit the mud with her brother and 100 friends she hasn't even met yet.
"You guys are my heroes up there! Whoo hoo!" Warrior Dash here we come!"