Editor's note: Video is from Aug. 27, the day after the fire
PORTLAND, Ore. -- Investigators on Thursday released a video and photos showing what appears to be two people of interest in connection with an August fire in Northeast Portland that destroyed two buildings and burned several others.
Anyone who recognizes the people is asked to call Portland Fire & Rescue at 503-823-4636 or report it to Crime Stoppers of Oregon.
Authorities are also asking for help identifying a man who appears to be riding a uniquely-colored bicycle. The pictures was captured on area surveillance video.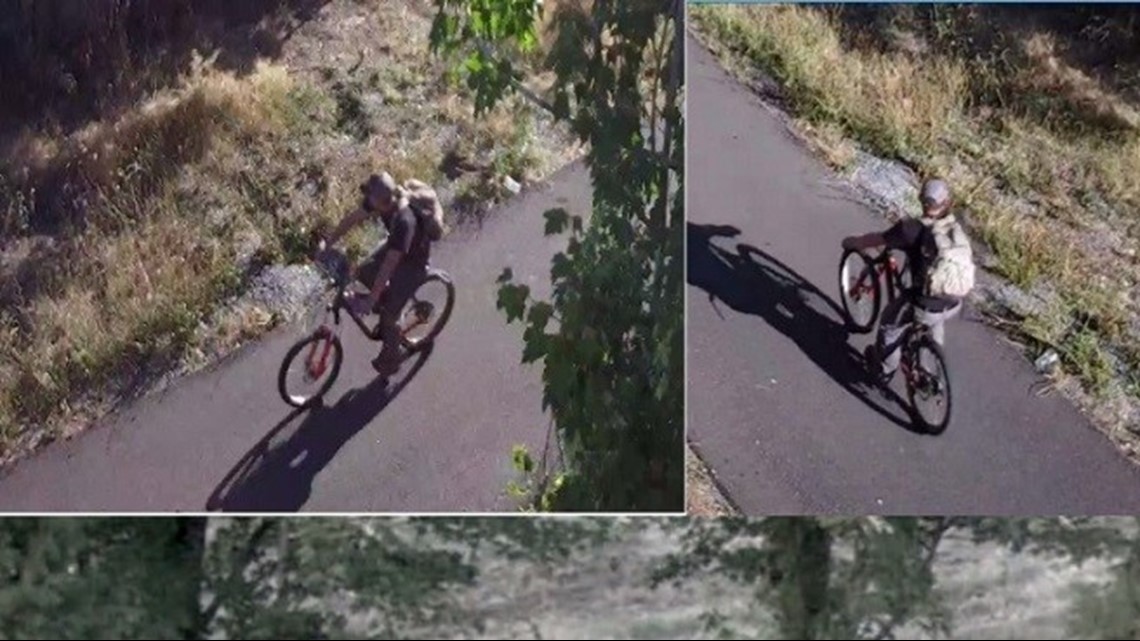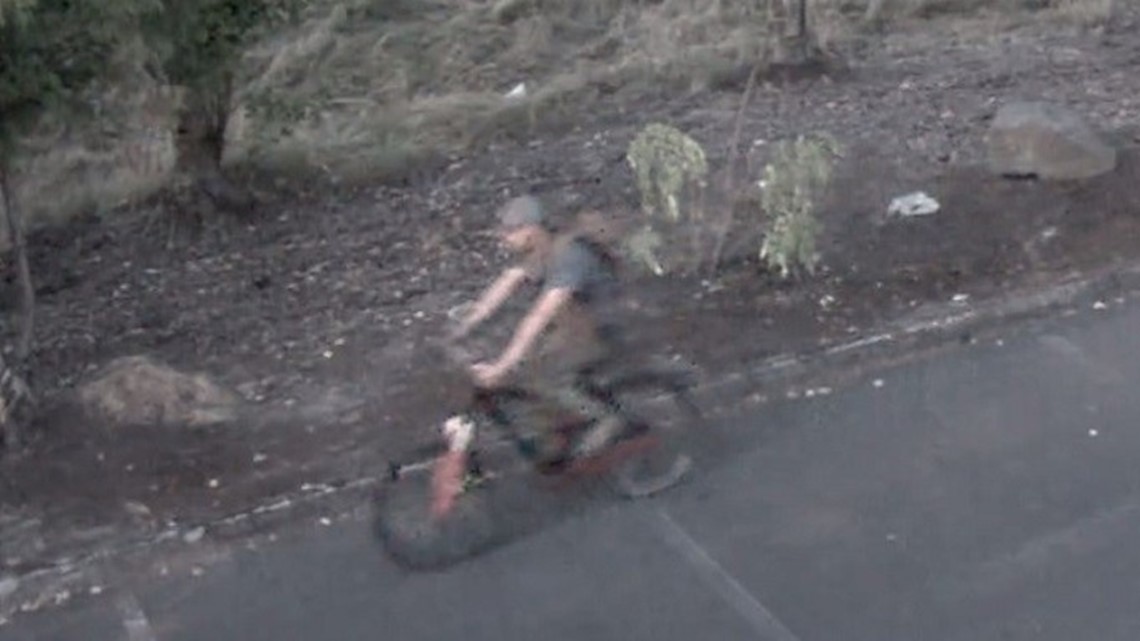 Wind pushed the fire from the abandoned driving range to the buildings that were damaged. No injuries or deaths were reported, an accomplishment Portland Fire Chief Sara Boone said was "extraordinary."
Crime Stoppers of Oregon offers cash rewards of up to $2,500 cash for information, reported to Crime Stoppers, that leads to an arrest in any unsolved felony crime and tipsters can remain anonymous.
PHOTOS: Fire in NE Portland