The camp is blocking a bike path, and federal officials closed down a stretch of SW Bancroft off Macadam to all traffic.
People who live nearby said they feel threatened by the protesters, often avoiding walking around their own neighborhood. The camp has temporarily forced the shutdown of the Willamette Shore Trolley Portland stop.
For weeks, the mayor had maintained the protest was a federal issue that should be handled by the Department of Homeland Security.
He had re-iterated his support of the protesters, who he said were expressing their First Amendment rights, and as police commissioner, refused to get Portland Police involved in any way.
KGW decided to Verify: Who owns the stretch of land where the protesters have set up camp for weeks?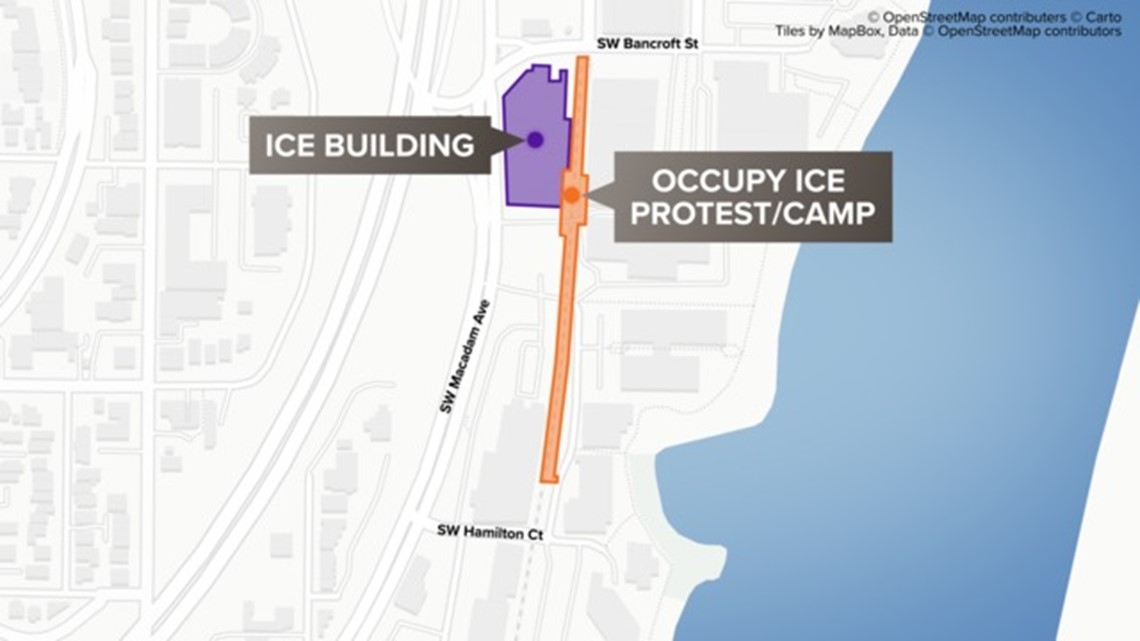 According to records, TriMet is the title holder for the land. However, the property is shared by TriMet, Metro, the City of Portland, the City of Lake Oswego and the Oregon Department of Transportation. None of them is a federal agency.
In an about-face Monday, Mayor Ted Wheeler, flanked by Commissioner Chloe Eudaly, Fire Marshal Nate Takara and Police Chief Danielle Outlaw, said he's encouraging protesters to leave the camp as it's "no longer sustainable."
The city posted a notice at the camp Monday afternoon, warning protesters of a sweep on July 24. Campers tweeted they won't "move until ICE is out of Portland and abolished."