VANCOUVER, Wash. — FISH food pantry in downtown Vancouver is a busy place. Whenever it's open, it draws a long line of people looking for help to make ends meet. But the staff in charge of the pantry say they expect an even larger influx of demand now that extra pandemic-era federal SNAP benefits have expired.
"My family and I, we work, but there's still a struggle to get everything we need, so it's great to have these kind of place," said Yana Rerik, who was at FISH getting food supplies for herself and her parents.
Food banks and pantries like FISH, which stands for "Friends In Service to Humanity," have already been extremely busy due to the pandemic and ongoing economic pain, and the looming expiration date for the added SNAP benefits has been a concern for staff in recent months.

"And now that it's actually happened, we're a little bit worried," said James Fitzgerald, executive director of FISH.

Fitzgerald said the demand for the nutrition the pantry offers has more than doubled in less than a year. But he said FISH will do everything possible to keep up.

"To go from six families to 12 or more families a day coming through here, it puts a strain on staff, it puts a strain on the amount of food we have to give," he said.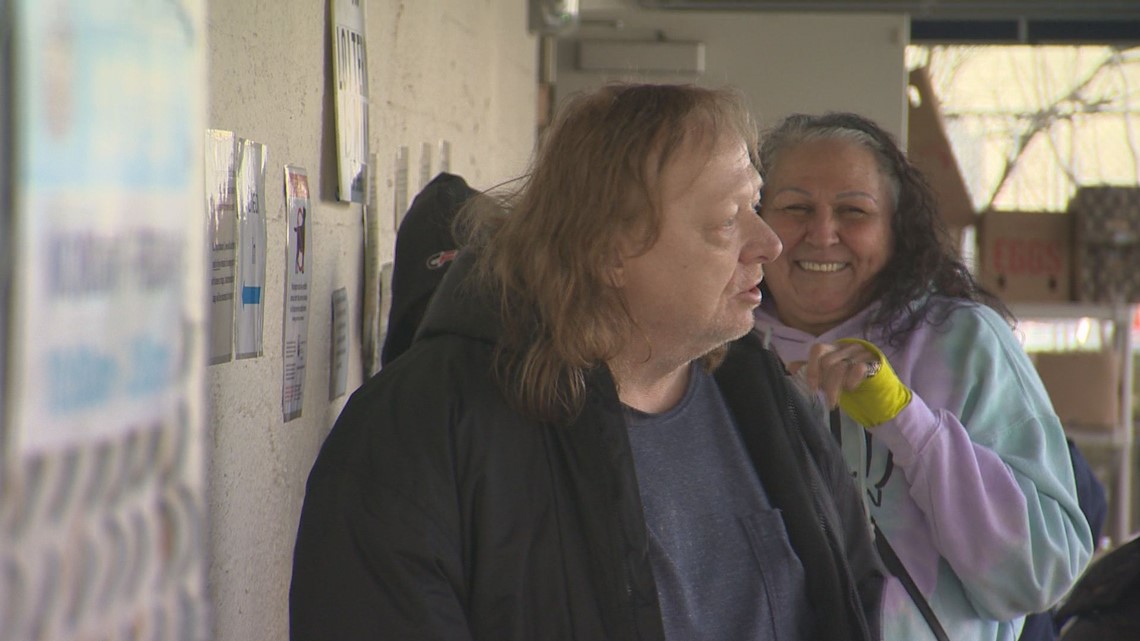 Friends Dorothy Murphy and Jerry Hall, who were in line at FISH Wednesday, said they understand the loss of added SNAP benefits.

"It went on enough for us to be able to survive with everything that's happened. And I think it's wonderful. It's a wonderful thing. We just need to be appreciative for the people that allowed this stuff to happen," said Murphy.
That said, for many people who come to FISH, the loss of roughly $90 per person per month of SNAP money is a painful hit.
"With food prices gone up and with gas prices and with all this coming together at once, it's like, couldn't be a bigger storm happening, with that (SNAP) also going away for people, so we're very concerned about what that means for families," said Fitzgerald.
FISH receives about 60% of its food donations from the Oregon and Clark County food bank network. It also collects donations from local stores and distributors.
The food pantry has been around for more than 50 years, and Fitzgerald said he's grateful for the community support, both financial and with volunteers, because the assistance is always needed.