VANCOUVER, Wash. — Within the space of about two hours, firefighters in Vancouver responded to two fires that each threatened to spread toward nearby homes. Both temporarily resulted in evacuations.
The Vancouver Fire Department said that it first responded to reports of a brush fire on a hillside off the Burnt Bridge Creek Trail between Northeast Andresen Road and Northeast 86th Avenue around 2:15 p.m. on Monday.
"Several witnesses calling 911 reported seeing flames approximately ten feet tall burning uphill through thick vegetation, being driven by strong winds," the agency said.
Fire units deployed from the trailhead off Andresen and began attacking the fire from below while more crews headed to the uphill side of the fire, working to protect homes along Northeast 16th Street.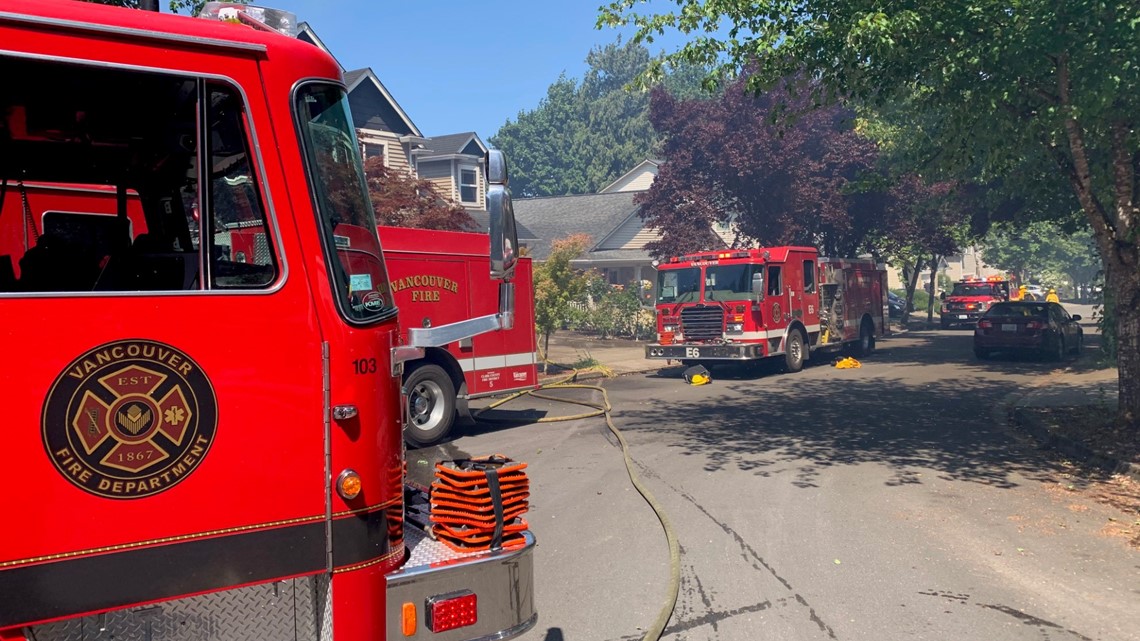 The work was difficult due to thick brush, steep terrain and flames whipped into high activity by high winds. There were also several high-voltage overhead lines located just over top of the fire.
Ultimately, it took 17 fire units and about 35 firefighters to get the 2-acre fire under control. Crews with the Washington Department of Natural Resources responded to assist, with a firefighting helicopter placed on standby but never used.
During the firefight, authorities evacuated 12 nearby homes. They were allowed to return about three hours later, and there were no reported injuries.
The cause of the fire is under investigation by the Vancouver Fire Marshal's office.
While the response to the Burnt Bridge Creek brush fire was still going on, a second alarming fire broke out. A little after 3:30 p.m., callers on Northeast 56th Way near Andresen reported that several tall trees and a large shop had caught fire.
The flames were threatening several nearby homes, and they also had the potential to jump Andresen as the high winds pushed them east.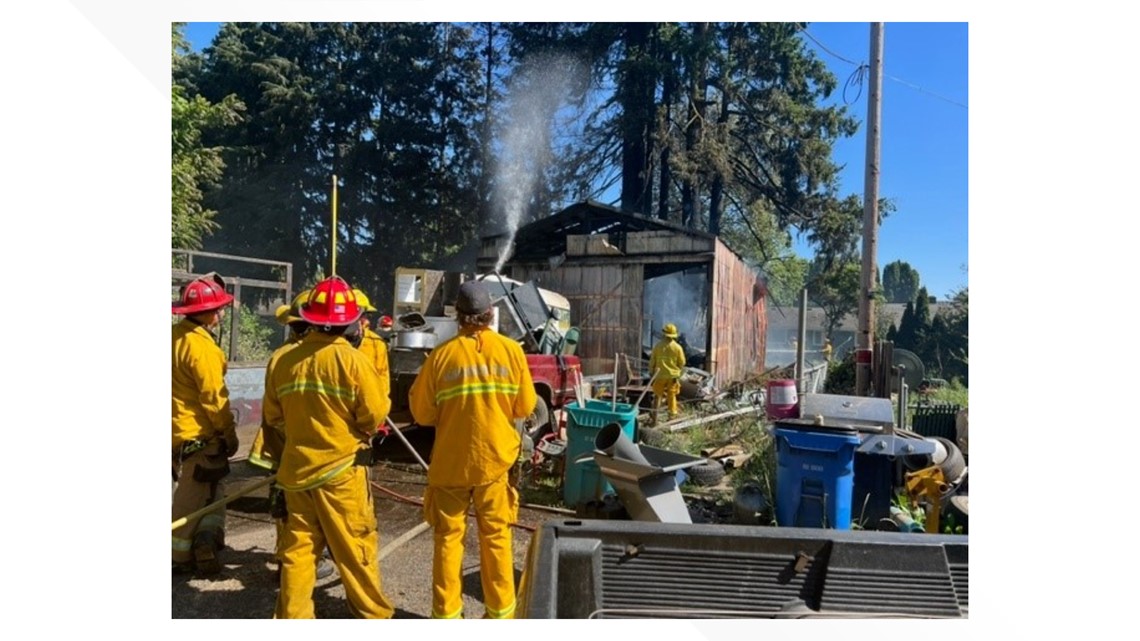 Vancouver Fire and Clark County Fire District 6 sent out a total of nine suppression units and six command staff. Authorities used a reverse 911 system to evacuate nearby homes.
With three engines pumping water continuously on the fires, crews were able to extinguish this fire with relative speed. Firefighters then surveyed the neighborhood to ensure that the wind had not spread it anywhere else.
All of the neighbors around this second fire were allowed to return to their homes as soon as the fire was out, and Vancouver Fire again reported no injuries.
"Vancouver Fire would like to remind everyone to have a defensible space around your house," the agency said. "Make sure the grass and trees near your house are trimmed. Make sure your gutters and roofs are clean and free of debris like dried natural vegetation."
See a typo in this article? Email web@kgw.com for corrections