PORTLAND, Oregon — Heads up for MAX riders in Hillsboro, the west end of the Blue Line will be shutting down for major renovations as part of Trimet's A Better Red project starting this weekend.
"The final planned MAX disruption of the year will start this Saturday and it's an eight day project," said TriMet spokesman Tyler Graf.
Six MAX Blue Line stops from Orenco Station to the end of the line in Hillsboro will be closed as TriMet continues the Red Line's expansion westward into Washington County.
"MAX Blue Line riders will need to plan an extra 30 minutes for their rides during the eight day project," says Graf, "during the disruption we're going to be having shuttle busses run from Orenco Station to the end of the line, at Hatfield Center."
The shuttles will run every 15 minutes, just like MAX trains. TriMet said this eight day disruption will not impact service on the rest of the system. Blue Line service into Hillsboro resumes Sunday, Nov. 20.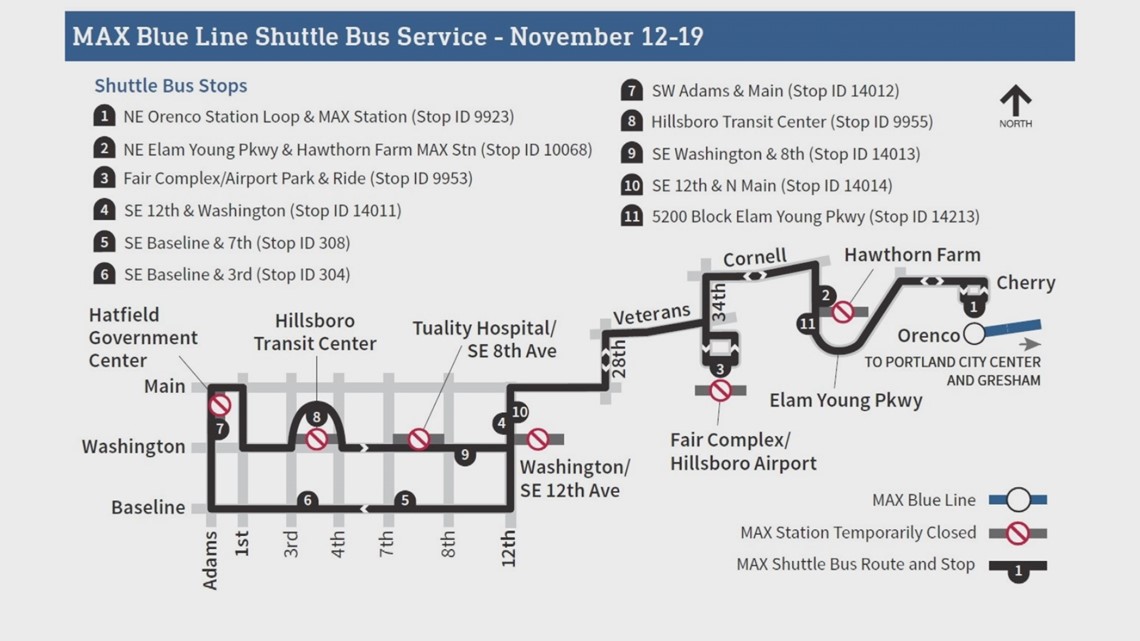 The Red and Blue Lines share the same set of tracks and stations between Gateway Transit Center and Beaverton. Red Line trains currently turn around at Beaverton Transit Center with only Blue Line trains continuing farther west.
The Better Red project involves extending the Red Line to 10 additional stops, from Beaverton Transit Center to the Hillsboro Airport, essentially doubling the amount of MAX Service into the Hillsboro area.
Once compete in 2024, the upgraded Fair Complex station will become the new western end of the Red Line meaning more riders will be able to get from the Hillsboro area to Portland International Airport without transferring. The work underway will add needed maneuverability at the end of the line.
"What we'll be doing is getting this area ready for more train traffic, for Red Line trains to come into this station," Graf said.
The $215-million Better Red project is heavily funded by a grant from the Federal Transit Administration totaling nearly $100 million. Here's a breakdown of the project funding: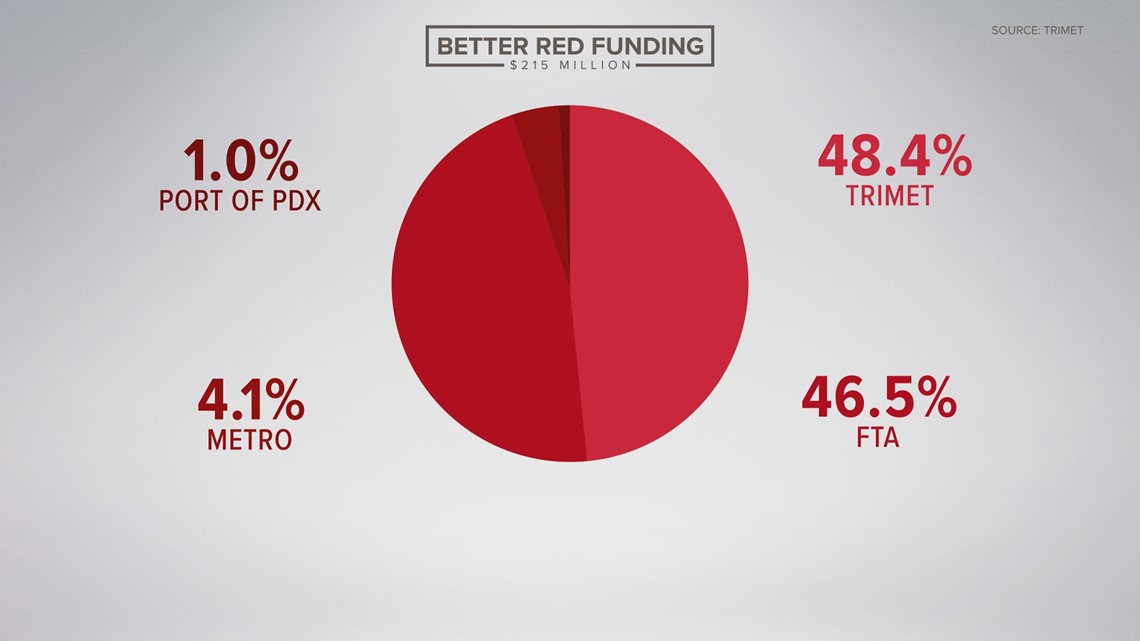 At the other end of the MAX system, the Better Red project includes a new rail bridge over Interstate 84, a new platform at Gateway Transit Center and a second track on the approach to the Portland International Airport station.
It's all aimed at eliminating two bottlenecks where the Red Line currently drops to a single track and trains traveling in opposite directions have to take turns.