TIGARD, Ore. — The senior residents of a Tigard apartment complex are celebrating the news that they may be able to keep the low-income housing that many of them have occupied for decades, thanks to their own resolve and the intervention of Washington County.
The Woodspring Apartments were part of a 30-year affordability deal that expired at the end of 2020. The deal's end started a 3-year clock; after that amount of time, the owners would be able to begin raising rent prices. Tenants were notified at the time about the coming change.
The deal covered 172 low-income senior households at Woodspring, many of whom said they had no idea about the looming expiration date when they moved in, thinking they'd be able to "age in place" as permanent residents of the complex.
As a result, many of the seniors started organizing, lobbying the building owners, Washington County and the state of Oregon for help.
"We've been working hard and diligently," said Ronald Stinson, who's lived at Woodspring for 12 years. "Lucky for us, we have a place and we're trying to hold onto it."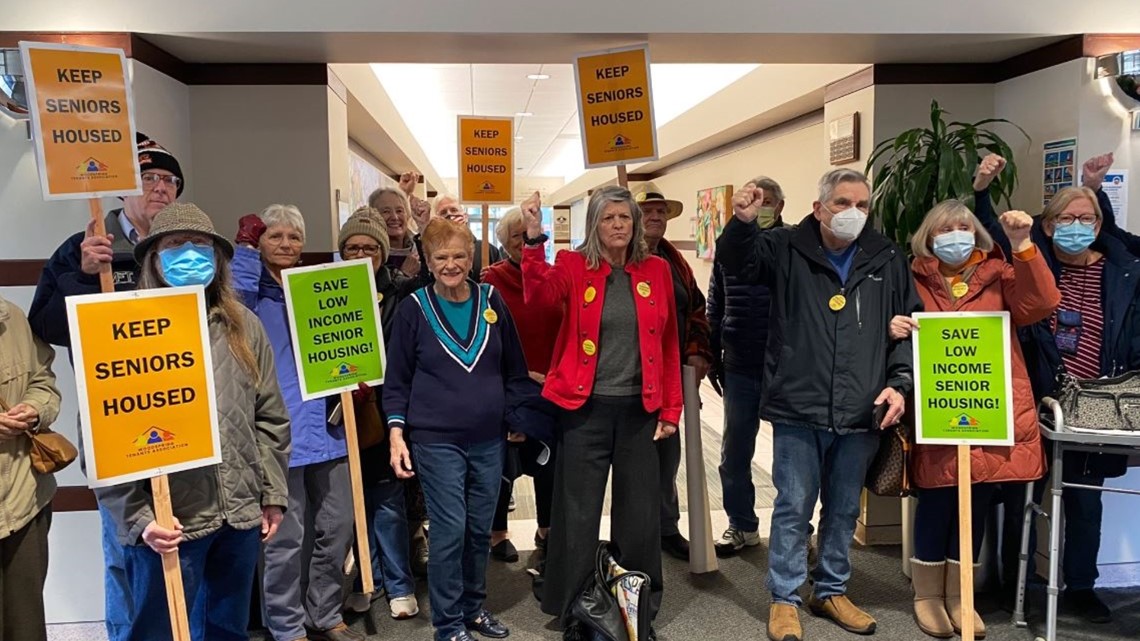 At a Washington County Board of Commissioners meeting in February, the Woodspring seniors were offered a $3,000 stipend to either supplement their incomes in order to continue renting for a while longer, or to finance a move elsewhere.
But for the Woodspring Tenants Association, the stipend meant either a very temporary solution for staying in the complex a while longer, or an invitation to search for low-income housing that's in short supply, while struggling to navigate processes that are now primarily conducted online.
"I've lived here 20 years. I've considered it to be my forever home," said 80-year-old Lois Keck, one of the low-income tenants at Woodspring. "Why in the world are they sending us out on the street when they got property that can for a fraction of the money keep us housed?"
Keck serves as a spokesperson and co-chair of the Woodspring Tenants Association, the group that the seniors formed to lobby for continued affordability at the complex.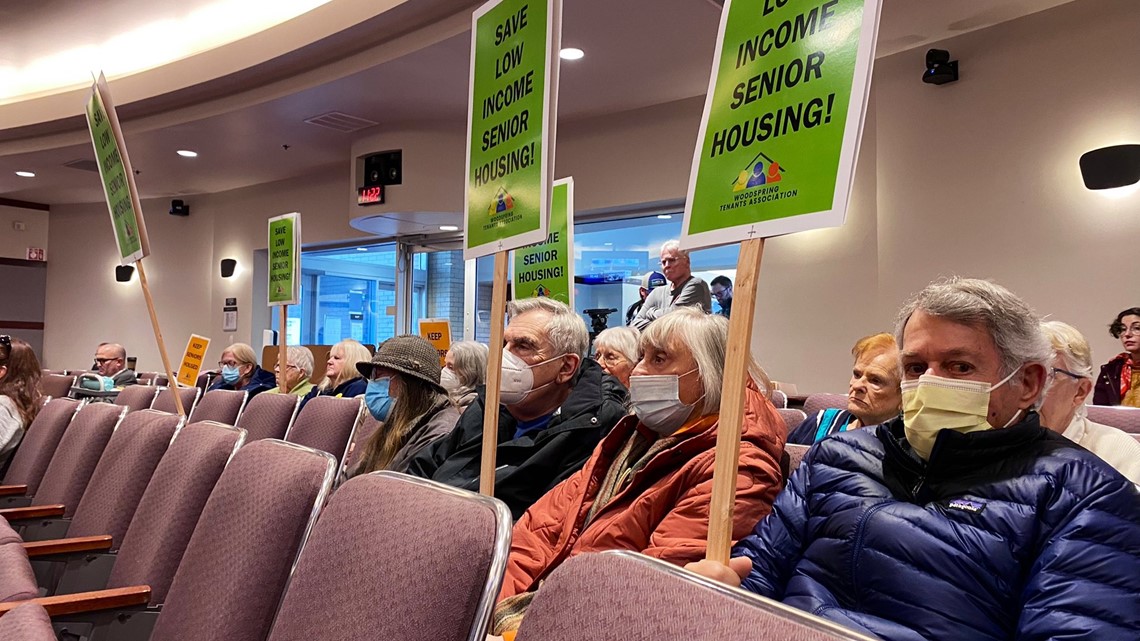 On Tuesday, Washington County signaled that it had listened to the seniors' concerns. According to a statement, the county's Housing Authority received authorization to negotiate for the purchase of the Woodspring Apartments from the current owner.
"Now, we don't have to worry about moving, we don't have to worry about the rent being so high that none of us can afford it," said Carol Varela, who moved into Woodspring in 2009.
"I love it here and I have been devastated, worrying about where I was going to go," said Judy Huges. "I planned to live here until they carried me out...this has been the greatest day that we could ever have."
Washington County said that the Housing Authority had made an offer that "meets industry standards and fair market value for the property."
"Washington County is making every effort to secure Woodspring's affordability, including having the Housing Authority partner with Oregon Housing and Community Services to secure the legal and financial requirements for potential purchase. Preservation of affordable housing is a critical part of our strategy as we tackle this important community need," said County Chair Kathryn Harrington.
Although the deal is far from done, the Woodspring Tenants Association lauded it as "a significant victory."
"We are thrilled that our hard work and dedication has paid off," Keck said. "Our community means everything to us, and we are grateful that we can continue to age in place. And now, after today's vote, we can finally get a good night's sleep for the first time in over two long years."