LEBANON, Ore — Even in semi-retirement, Larry Mullins is often on the go.
"You could have the small room breakouts like we have here or you could have the large conference center breakouts," he said as he walked through a large meeting hall in the town of Lebanon, Oregon. Its about 10 miles east of Corvallis.
If you are touring the 60-acre campus he helped create you'd better keep up.
"So I can kinda walk you around the back here," he said leading the way around a corner inside the building.
He's excited to show visitors around, and deservedly so.
Mullins is instrumental in turning a grass field into a thriving community that may be a nationwide model for rescuing health care in rural areas.
"So the model we've come up with is taking a resource like that and then connecting that up to other projects, other developers that would come in and invest in those communities," he said back at his office in front of a large aerial picture of the campus.
"About 60-acres, there it was a grass seed farm and we knew it had potential to be more than that," he said.
Twenty-two years ago, as CEO of Samaritan Health Services in Corvallis, Mullins was one of many who worried about the future of rural hospitals, including the one in Lebanon.
Over the years he brought together all kinds of very different groups to share his vision, and five years ago it was ready to go.
He'd convinced businesses, schools, even the government to build on the 60-acres of grass.
It led to explosive growth in Lebanon.
The economic revival helped not only the hospital, but the whole community.
The site now includes a medical school from southern California, along with the Linn Benton Community College Health Occupations Center, a state of Oregon veterans' home, a hotel, the conference center and more.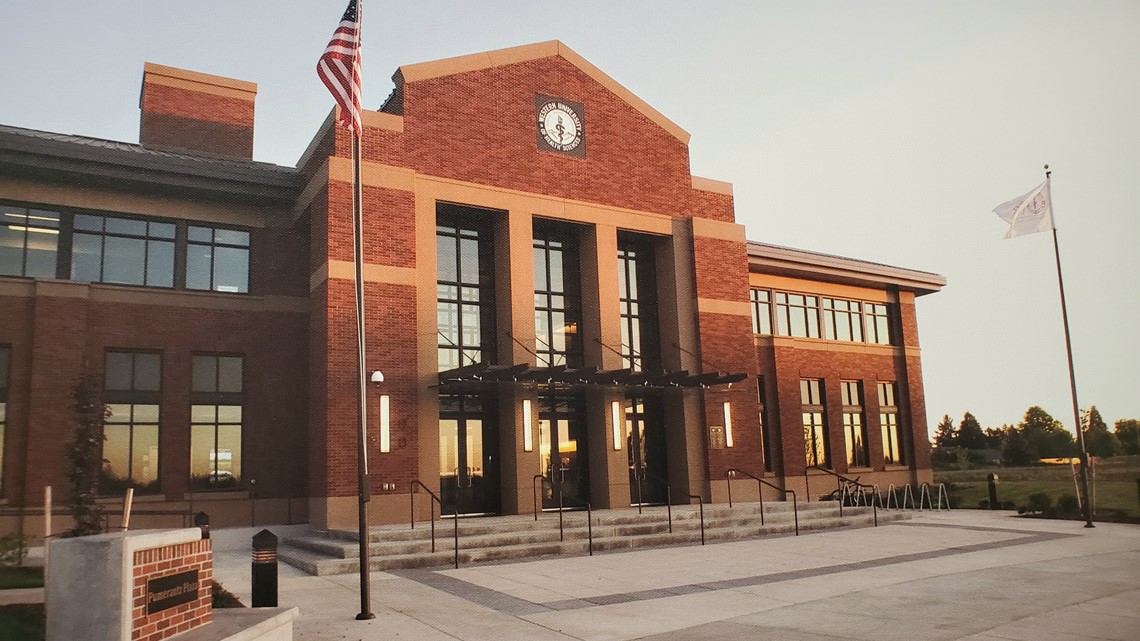 And all those people needed places to stay, so the health organization partnered with a developer to build apartments.
"And how unusual though for a medical operation to own apartments!" I said.
"Well, we own a part of the apartments. And just to be clear we have to keep a separation of church and state if you will. So, in our case we're more like landlords – tenants -- in that we have an equity position in them," said Mullins.
The income from the apartments and other projects help keep the health care system here profitable.
"I've always felt a need to serve," said Mullins.
He is a Marine who served in Vietnam. Surviving combat cemented a feeling he'd always had that he is called to serve others.
"It makes you feel that you want to contribute. That you want to do something of value. That maybe you got through certain things in part because you were supposed to do that," he said.
Mullins worked as a registered nurse after Vietnam before switching over to management roles and climbing the ranks to the top.
"To care for others has always been a real important thing in my mind," he said.
Mullins continues to serve, and while he's not directly involved any more, he thinks about what will come next to Lebanon and where it will be built.
Lebanon appears to be booming.
"It's very gratifying. And in large part, like I said, because of the impact it's had on the community," he said.