PORTLAND, Ore. — Nitin Rai has dedicated himself to helping underserved communities start businesses.
He lives in the Portland area.
"What keeps me here is small town. Great culture, great food. I've been here 30 years," Rai said.
Take a walk downtown with Rai and you will hear the entrepreneur go on and on about his wonderful adopted hometown.
But even more than the place, he's fallen in love with helping entrepreneurs here.
"This is something I will do 'til the day I die. I love helping young entrepreneurs and helping create businesses, and then repeating that virtuous cycle of giving back is very important to me," he said.
Rai leads an investment fund called Elevate Capital. It invests in very young companies in a process called angel investing.
One of the divisions will only invest in companies started by women, veterans or minorities.
They are groups that find it especially hard to gather startup money, as was the case for Rai in the early 1990s.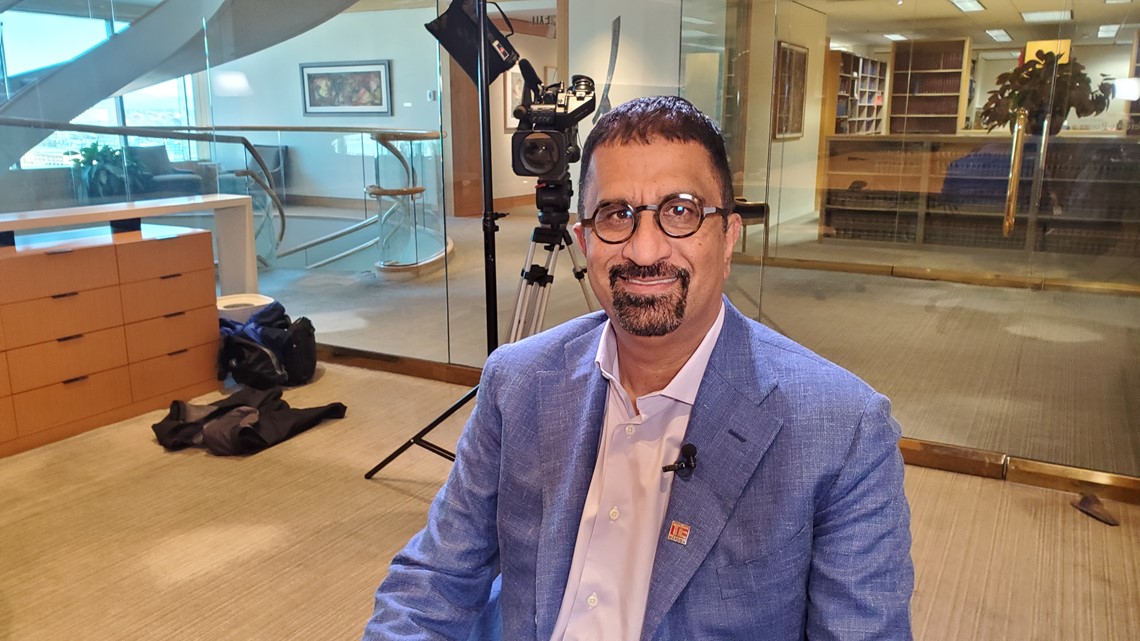 "I had no money. I had a thousand dollars in my bank account. So, I was consulting with (Mentor Graphics) and one other company and back in those days there was no money for a guy like me," he said.
"I wasn't part of the Arlington Club or I wasn't networked into anything," he added.
Rai was born in India. His parents put a high value on education. His mother had two master's degrees—they sacrificed for the children's education.
"I really immersed myself in my education and you know, my mom had to sell her jewelry to pay for all this expensive schooling," he said.
Rai originally dreamed of becoming a doctor, not a businessman. But a fascination with computers left him so curious that he ended up with a computer science degree.
That eventually led him to America and Silicon Valley, home of the startups.
After a brief stay at a startup, he took a job at Mentor Graphics in Beaverton.
"I guess at Mentor is when I first faced racial bias. Yep. Silly things like, 'Oh you're just an immigrant' or 'You're an ignorant immigrant why don't you go back to where you came from?' And my response was, 'Well, you're from the stupid state of New Jersey. Why don't you go back where you came from?' So those kinds of things," he said.
In the early 1990s Rai went to the eye doctor and was stunned to see a software program the doctor had running in both the exam room and the waiting room.
"Allowed the doctor to use the computer chair side, put all the medical information in. But I would actually use a computer as soon as I walked in and instead of filling out an intake form I just put it on the Mac. I was just blown away with it!" Rai said.
He bought the rights to the program and launched his business. It's called First Insight. The year was 1994.
Over the last 25 years, he's learned enough lessons and earned enough money with the company to begin investing in others. He specializes in founders who are minorities, women or veterans.
"For us, diverse teams make the biggest difference. They produce much better outcomes," he said.
His Elevate Capital fund made a bet on Paula Hayes and her makeup company for African American women called Hue Noir.
"Its my geeky, chic way of saying shades of color," said Hayes when asked about the name.
She has a chemistry degree and an MBA and when her husband got a job at Nike she ended up in Beaverton with a dream of starting her company.
Three years ago, she met Rai, who made a small investment in her company. It brought her much more than money.
"He also just gave me, through his words and his commitment, just the confidence that I could go and do what I needed to do. But he's always around to have a conversation with and it's been that way since that very first day," she said.
Being an entrepreneur at a small company can be lonely and frightening.
Rai shares the ride with his entrepreneurs.
"It's almost as if he's going through what you're going through. He's really invested in that way," Hayes said. "He really wants to understand what's going well, he wants to understand the problems. He wants to help with any advice he has."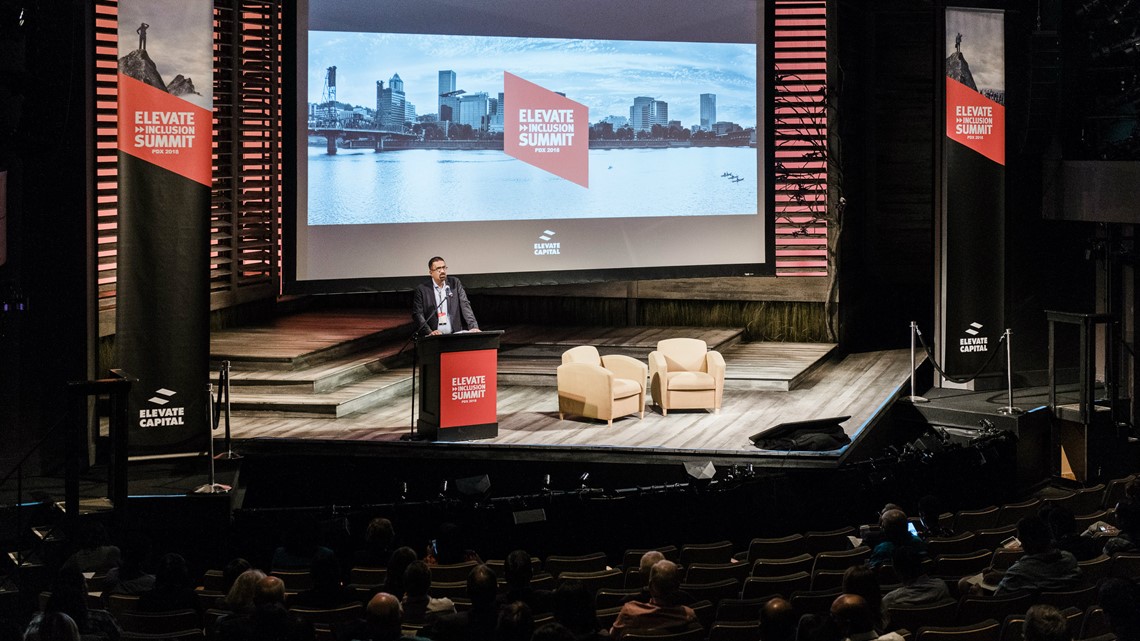 Rai said Elevate Capital raised $13 million and invested in 36 companies over the last three years.
"Eighty-five percent of our investments are in women and people of color and minorities," said Rai.
Another one of those companies is Garden Bar, started by Ana Chaud, who recently sold to a Seattle company.
Chaud is another businesswoman whom Rai helped with finances and more.
"A lot of guidance, mentorship. He brought me access to resources that I didn't have before but I think the most important thing: He brought me the confidence that I didn't know that I had when I was just starting out," said Chaud.
Rai says the investors in his fund are motivated to help startups that may be overlooked by traditional startup funds.
"We're not investing in these little companies in these seedlings to become rich. But it's rewarding, because we're successful people. We don't need the money. But it's rewarding to see the impact and the change that we make," said Rai.
And he does more than run an angel fund. Rai is also the international leader of a group called TiE, started by Indian entrepreneurs in Silicon Valley in 1992. It also has a focus on mentoring and coaching anyone interested in starting their own business. The organization has a Portland branch where those who dream of owning their own business can meet others and learn from them.
"I like to educate. I'm a natural teacher. I love working with young people. Back then those were the Gen Xers. Today I work with Millennials," said Rai.
He and others lead entrepreneur groups in Portland high schools to expose teens to the business owners' way of thinking.
He also keeps an eye out for diamonds in the rough.
In the early 2000s Rai moved part of his company back home to India.
When he was there visiting, he read about a young man who lived in a slum but dreamed of going to college. Rai found the young man, paid for his college and gave him a job.
His name is Gangadhar Botla and he is now the Director of Technology for First Insight Corporation, running much of the business in India.
"Not only did he get into a flat, he eventually bought a piece of land with a friend of his and they built a house, or two homes. So he owns a house, he's married with two kids – this kid is now giving back. I kept saying, 'Gangadhar, I want to know more, I want more of you.' He kept saying, 'Don't worry I'll take care of it.' He himself has now done the same thing with a number of students in that slum. And I have no idea who they are. He won't share. He said it's his job," Rai said.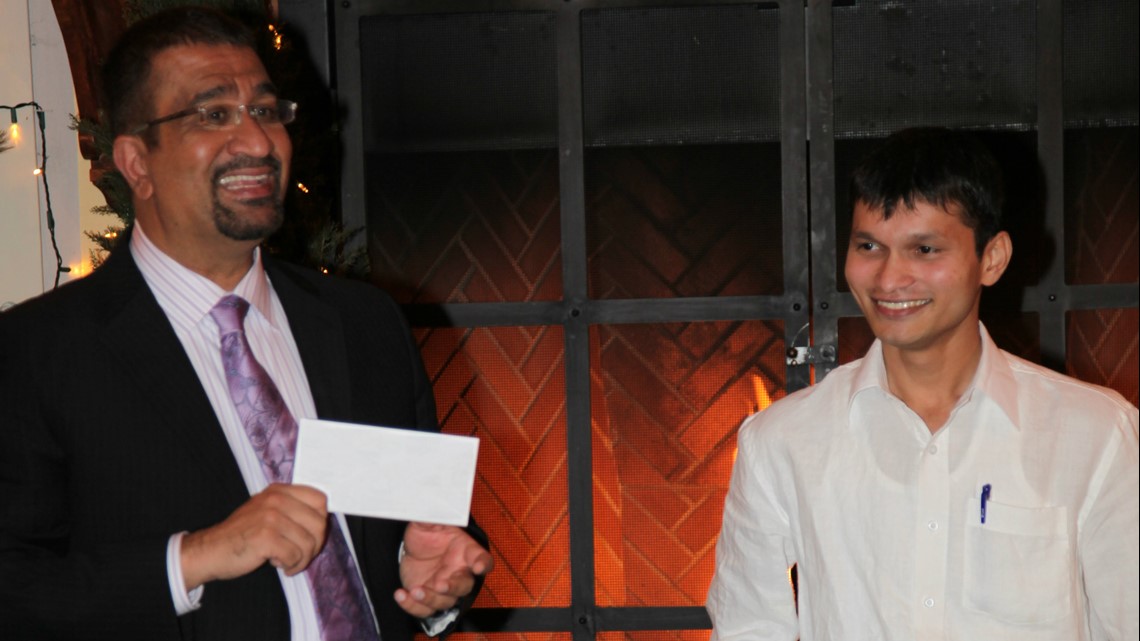 For decades now, Nitin Rai has spread the joy of serving others far and wide. It is an enduring lesson he learned from his parents, who sacrificed so much for their family.
"It's not just about yourself. It's taking care of others around you. So, I think I just learned that just being around my parents," said Rai.
"Your life is not about serving yourself. It's about who else are you impacting and making a difference in others. And that has remained in me all these years."