HILLSBORO, Ore. — In Hillsboro, a nearly 30-year-old murder case has been revived at the Washington County courthouse. Due to the alleged killer's successful appeal, the family of victim Susi Larsen has to relive the circumstances of her death all over again.
Billy Lee Oatney Jr. spent 17 years of his prison stay appealing his murder conviction and death row sentence. The wheels of justice turn slowly, but in 2015 the Oregon Court of Appeals ruled that Oatney's lawyer did not provide an adequate defense. Oatney was granted a new trial.
In January, almost eight years after the appellate decision, Oatney's second trial got underway.
Mindy Bush, Susi Larsen's sister, said she was astonished to find herself back in Hillsboro for the retrial of the man convicted of raping and killing her sister back in 1996.
"I thought it was a joke! I couldn't believe it," Bush said. "It was ... we were in shock."
Now Larsen's family is experiencing the horrors of that crime all over again.
"It's hard to put into words, but it's devastating. It's really hard," Bush said. "We thought this was in bed. Gone. We were just starting to get to the point where we could talk about Susi with joy and not cry. And so, now here were are again. So it's been really tough. It's been really tough on the family."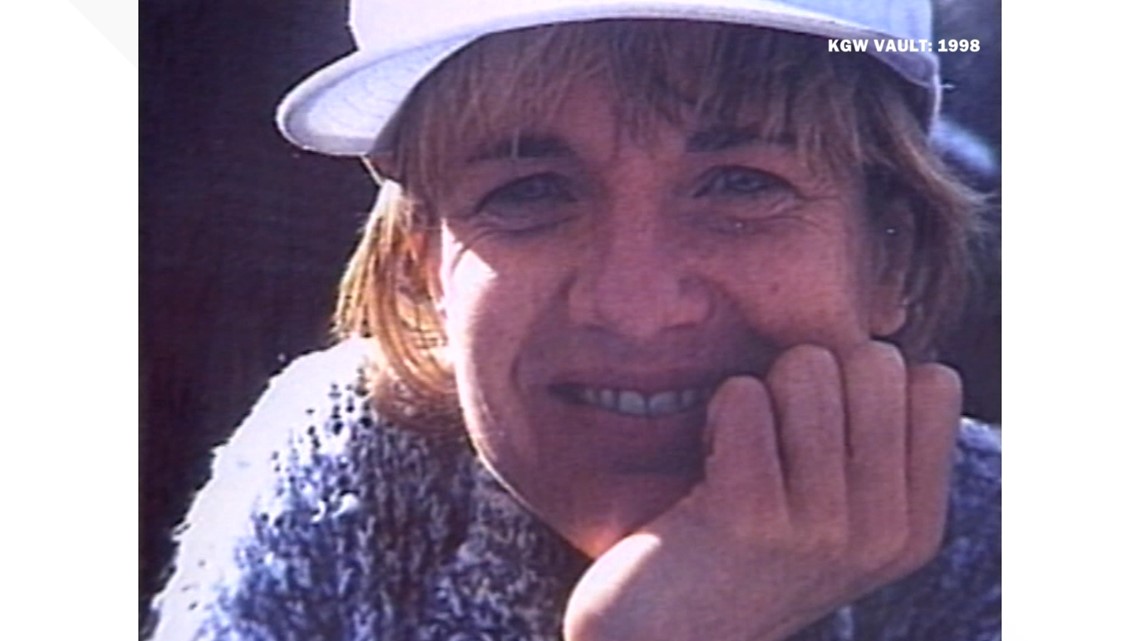 Susi Larsen was 34 years old at the time, a graphic designer who lived in Lake Oswego. She was engaged to marry her boyfriend Keith, a Hot Wheels engineer for Mattel in California.
But on August 27, 1996, two and a half weeks before the wedding, Larsen disappeared. A frantic search began, with friends putting up fliers all over the area.
Investigators later learned she'd gone to the apartment of an acquaintance who promised to make her earrings for the wedding. Instead, that acquaintance — Billy Lee Oatney Jr. — and another man were charged with her gruesome murder.
At the time, The Story's Pat Dooris reported on Oatney's first appearance in court. His report from the time detailed what prosecutors had released about what the allegations.
A history of violence
An archived KGW video from 1998 shows Oatney walking into a Washington County courtroom to face a murder charge. According to the prosecutor, Oatney had strangled Larsen in his Tigard apartment, then dumped her body at the edge of Champoeg Park.
At the time, investigators offered no motive in the case and would not reveal why Larsen had been at Oatney's apartment. But the two of them knew one another, having met through a circle of friends that included Larsen's roommate.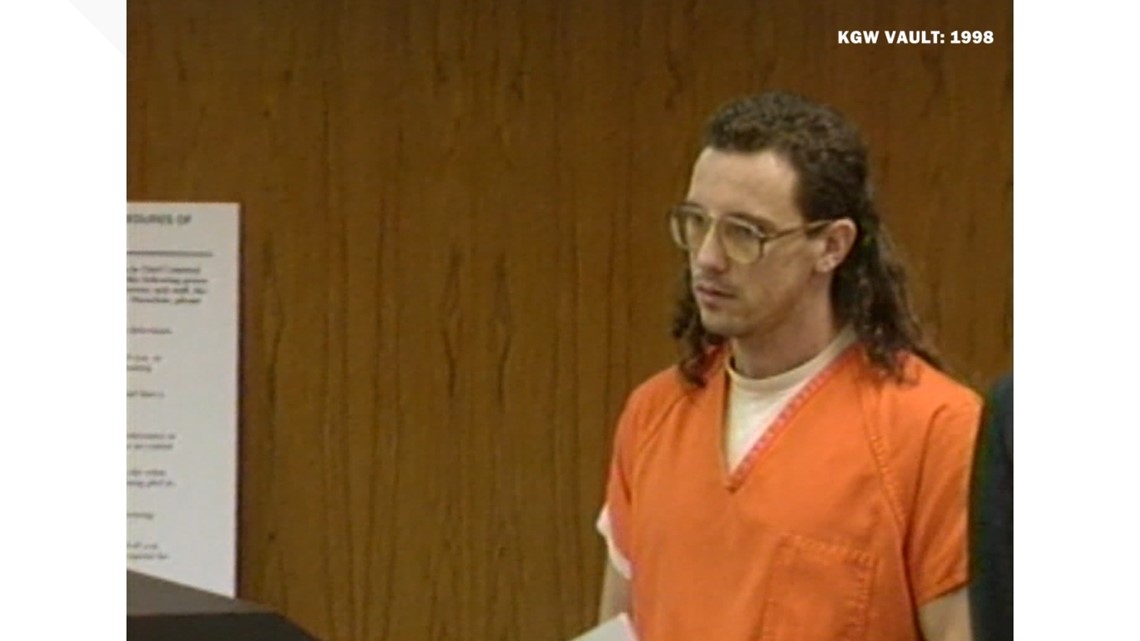 During a news conference on the morning of Oatney's first court appearance, Larsen's family learned for the first time about a chilling piece of his past.
While serving in the U.S. Navy, Oatney was stationed in Japan. During that time, he was arrested and convicted for attempted murder and assault after stabbing another Navy man and slitting his throat.
Oatney was sentenced to 22 years in prison for the attack in Japan, but he was released after just 13 years and settled in Portland.
Investigators claimed that DNA evidence found at Oatney's apartment and the crime scene linked him to Larsen's murder.
Prior to Oatney's arrest, there had been speculation about a strange encounter on Goat Mountain east of Mollala that might have been connected to Larsen's murder. Investigators tracked down a group of youths who ran into Larsen on the mountain the weekend before her disappearance, but determined that they had nothing to do with her death four days later. Once the investigation turned to Oatney, those rumors were put to rest.
First trial and appeals
The other man charged alongside Oatney took a plea deal to avoid the death penalty and agreed to testify against Oatney. Eventually, a jury convicted Oatney on eight counts of murder. The judge sentenced him to death.
Larsen's family felt both relief and anger. Mindy Bush spoke directly to Oatney at the sentencing hearing, trying to impress upon him the full extent of that outrage.
"I hate you for what you did to my sister and I hate you for what you did to my family," Bush said then. "My hope is that you will feel one ounce of the pain and fear that Susi felt. And every day to the day of your execution your life is a living hell."
Oatney went off to prison, but he was not executed. Regardless, Larsen's family thought the case was well behind him. They were wrong.
In 2015, the Oregon Court of Appeals reversed Oatney's conviction. In an opinion that spanned 39 pages, the justices rules that Oatney's defense attorney had not done his job well enough, did not fight hard enough to keep some testimony out of the trial.
The appeal hinged on a promise of immunity early in the investigation. As police tried to figure out what happened to Larsen, the prosecutor at the time offered Oatney immunity if he told them everything he knew.
As a result, Oatney told investigators that his friend had killed Larsen while he was away. When detectives confronted the friend, he told detectives that they were wrong, that Oatney had raped and killed Larsen and his apartment.
The appellate court found that the friend would never have testified for the prosecution if Oatney had not talked to police in the first place. And since Oatney had immunity at the time, the information that his friend offered up after that conversation should have been kept away from the jury. That, the court decided, was enough to toss Oatney's conviction.
Bush is still angry at the way the prosecutor mishandled the case.
"Yes, yeah it was a mistake — everybody makes mistakes," she said. "But it was a life and death mistake."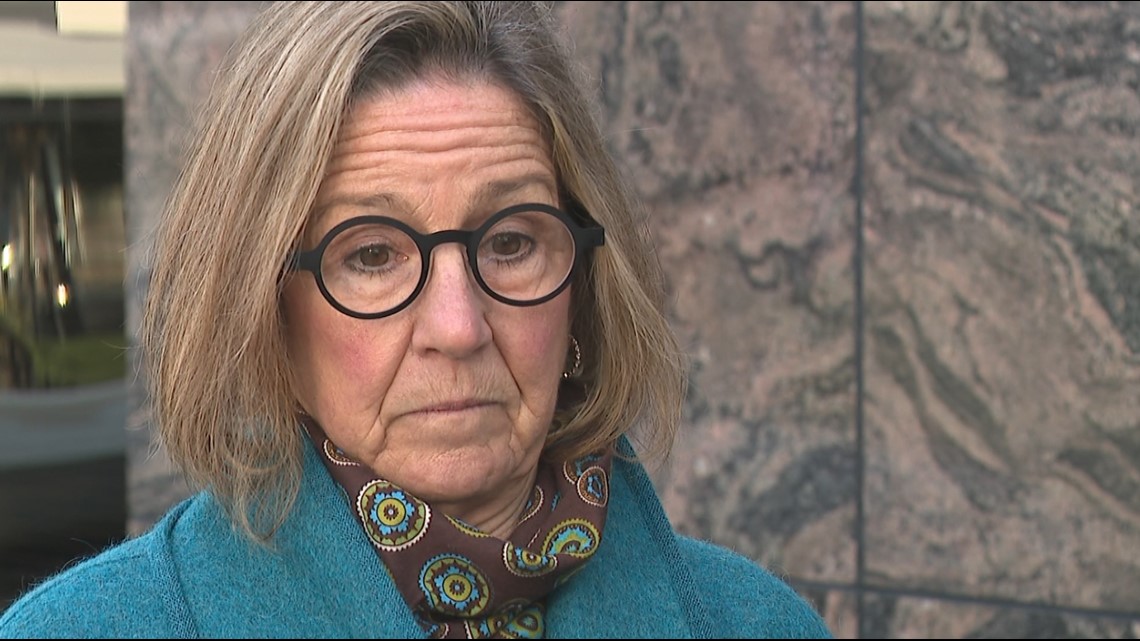 Prosecutors immediately brought charges against Oatney again. It's worth noting that this does not run afoul of "double jeopardy" under the Fifth Amendment. That clause only applies when someone is found not guilty at the end of their trial, then prosecutors try to charge them again to see if a different jury would convict.
The U.S. legal system does not allow for double jeopardy. But Oatney was convicted, and the conviction overturned on appeal. As a result, it's easier to think of the trial as never happening in the first place.
In this trial, Oatney is again charged with murder. However, there will be much less testimony allowed than in the original trial.
"It's really tough because of the overturning the conviction, they were not allowed to bring a lot of the evidence in," said Bush. "And so it's been needle pulling thread, you know? Get on the stand, you can't answer completely because you can't expose certain things that have been forbidden. And it just feels wrong. And you want a fair trial for everybody involved. But a fair trial is, the jury hears all the evidence. And this time around it's not the case."
The interminable wait
On the afternoon of Friday, Feb. 3, the jury in Oatney's new trial was still deliberating. They'd been in deliberations for several days. Bush and the rest of Larsen's family were waiting to see if they'd again get justice.
Bush said that she has faith in the prosecutors handling the case this time around, but it's been agonizing to watch the case be tried all over again.
"Because we know too much," she said. "The first time around we were all learning what happened. Now we know what happened. And the frustration is tough. Because we can't — I just want to shout to the jury and say, 'This is who this guy is! This who he really is.'"
For Bush, the very thought that Bill Oatney could go free was terrifying.
"Oh, it's gonna be heartbreaking," she said, bracing for that outcome. "It's gonna be heartbreaking."
As evening approached on Friday, the judge announced that the jury would be released for the weekend. They were set to reconvene in deliberations again on Tuesday.