GRESHAM, Ore. — This time in our lives can feel so isolating, even more so for seniors and our most vulnerable neighbors.
So the city of Gresham started an initiative to keep people connected while physically apart.
Say you have a disease and need your prescription picked up or you're disabled and need help getting groceries. What if you're elderly or immunocompromised, can't leave the house and just need toilet paper or hand sanitizer? City of Gresham employees can help.
"Until this is over we're going to be there," Gresham Mayor Shane Bemis told KGW.
Through "Operation Gresham Connected," a team of 40 Gresham staff members -- whose usual work isn't happening right now -- calls up thousands of the city's most vulnerable. Bemis says they looked up people who have 20-year-old utility accounts with the city and started reaching out from there.
"I think it means everything," Bemis said. "The community has been really appreciative of it and I think it's been a really rewarding experience and public service for our folks that work for us."
When Gresham employees call up residents to check in, they find out how they're doing, connect them with resources and, in some cases, actually bring people supplies.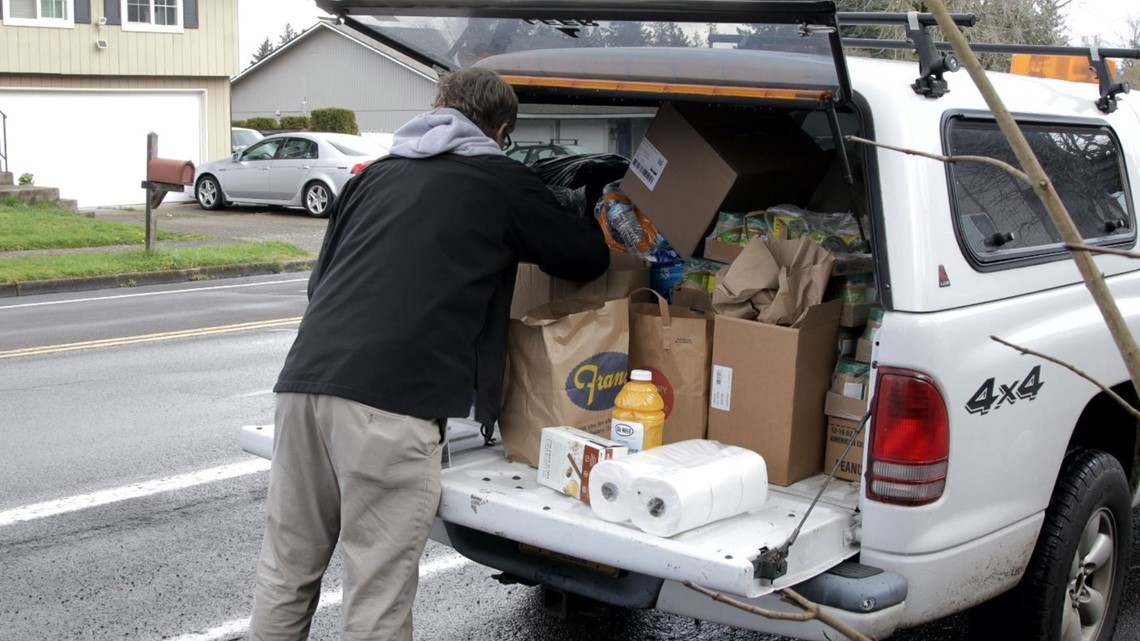 "I was so surprised. Nobody has helped me, I am all by myself and I said, yes, I do need desperately help. I am all by myself and have no family. So he was a real savior. It was like having Christmas again," one resident said.
She's been isolated for more than a month now and can't leave the house for fear of catching COVID-19.
She sent a heartfelt message to the city.
"Thank you very much. You don't know how much I appreciate [this]. The City of Gresham has been a great inspiration for me. As a matter of fact, I want to cry. They came totally out of the blue, you know, just to look after people like me and that is very comforting to know that somebody else cares," she said.
Local faith organizations and nonprofits refer elderly people and those with health conditions to the city as well.
"Between all the work disruption that we have in the organization we're able to not only call them and check in but we're also able to send people out and get the resources they need or item or prescription they need or mail delivered that they needed to send out, those sort of things," Mayor Bemis said.
Isolation, coupled with the constant stream of information around COVID-19, can weigh heavily on our mental health, particularly for people who were already home-bound before all of this. That's why the mayor felt they needed to connect with people any way they could.
"It is absolutely a great look into our community and what it means to each other and why community is so important," he added.
If you have a directory of Gresham residents who would benefit from Operation Gresham Connected, please reach out to: GreshamConnected@GreshamOregon.gov or call (503) 618-2111.
Video courtesy of the City of Gresham.