BEAVERTON, Ore. — It was a crash that normally wouldn't make the news, because thankfully nobody was injured. A few pictures were posted by people on social media, one of a car overturned on the roadway.
But the story that later emerged involved the aftermath of the crash, in which two teenage boys from Southridge High School rescued a baby from the backseat of the overturned car.
Eitan Minyan, 16, and Stone Fowler, 17, are high school juniors and friends, who happened to find themselves at the crash site after taking a wrong turn on their way to a school snowboard club meeting.
Before any first responders arrived, they stopped to help.
"As soon as (the light) turns green we just step on the gas we get there. We park like right in the middle of the road. Eitan's like out the window asking, 'do you guys need any help?'" Fowler said.
And the woman who was standing near her overturned car said yes.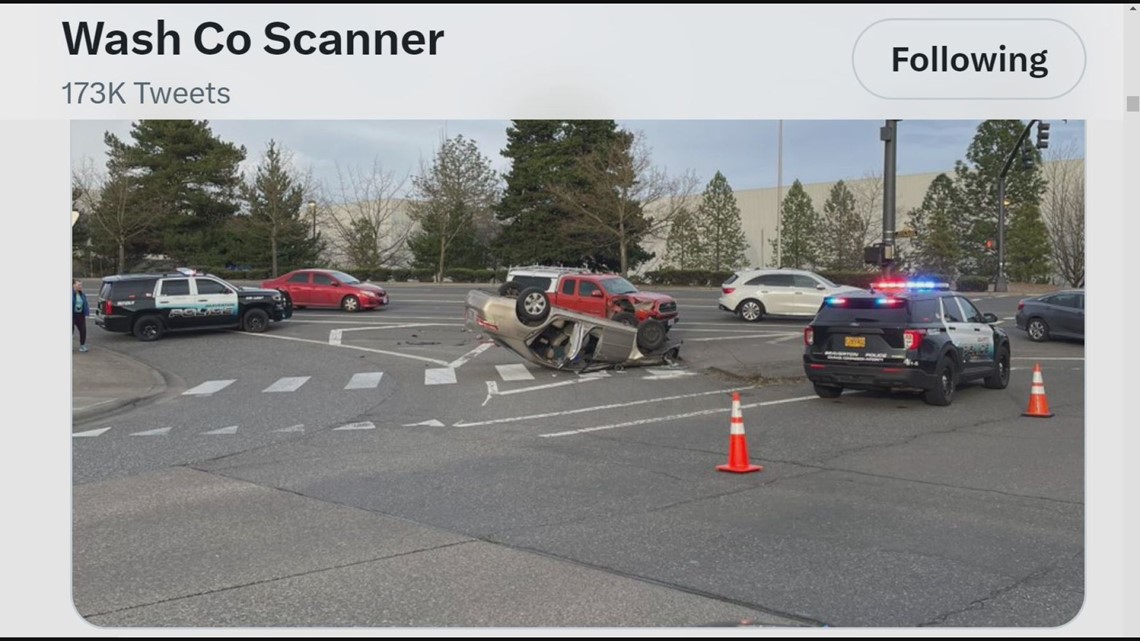 "The lady that was in the car maybe 10 seconds prior said, 'my baby is still in the car,'" Minyan said.
So the 16-year-old got down on the ground and found a tight fit into the vehicle because of the smashed car roof.
"But I fit through the window, and I climbed to the back seat where I see the baby is like upside down, like hanging from the car seat," Minyan said. "So I tried to unstrap it, but it was really hard because I couldn't really fit back there, so I unstrapped the baby and then I just tried to drag it out, but being careful because it was probably only 3 or 4 months old, like newborn."
Eitan Minyan is an older brother to a 6-year-old, so he has some car seat experience from a few years back. But this rescue was something else.
"I don't even know how to explain it. It was kind of like an adrenaline rush, like I didn't feel like I chose to do it, it just happened, and I happened to fit in there," he said.
The baby was saved and unharmed. Minyan got a few cuts and scrapes. But the pair of teens, although humble, are feeling good about helping.
"It didn't feel real yesterday but now it's starting to process, and yeah it was just nice that we happened to be there," Minyan said.
"It's totally insane because we weren't even supposed to be there but like we were there," Fowler said.
After the baby was out of the car and with its mother, first responders arrived and took over. They reported that the baby and everyone else involved in the collision were not hurt.