OREGON CITY, Ore. — For the last nine months, The Oregon City Public Works department has been testing AI technology to help identify and map out potholes within its jurisdiction It's called CityRover, and public works officials have chosen to mount the device on their street sweeper because it's out there on the roads every day.
CityRover works like a dash camera and actively scans the road ahead for potholes. The device then collects the date, time, street address and an aerial photo of where the hole is located.
"The street sweeper drives every street in Oregon City several times a year," said Jayson Thornberg, street operations manager for Oregon City. "With this tool out there every day all day looking for potholes, it helps the city find problem areas quickly."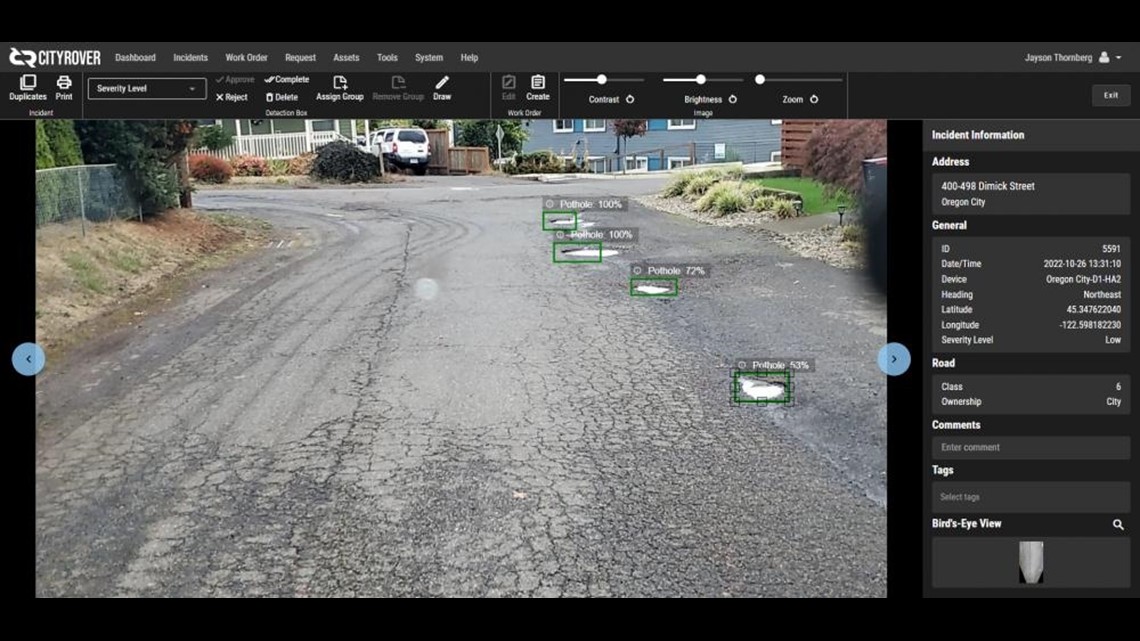 All the pothole data that CityRover collects gets uploaded to a cloud that can be accessed by the city. This then allows public works employees keep better track of new potholes and create more efficient routes to fill them.
"It's really great because it helps us package all that information up into a form that the crews can then take," said John Lewis, public works director for Oregon City. "We can target a particular neighborhood or a particular corridor. So, it turned out to be an effective tool for us."
Lewis says crews often have 50 to 100 potholes to patch in a day. But thanks to CityRover, they're able to hit more in the same time frame.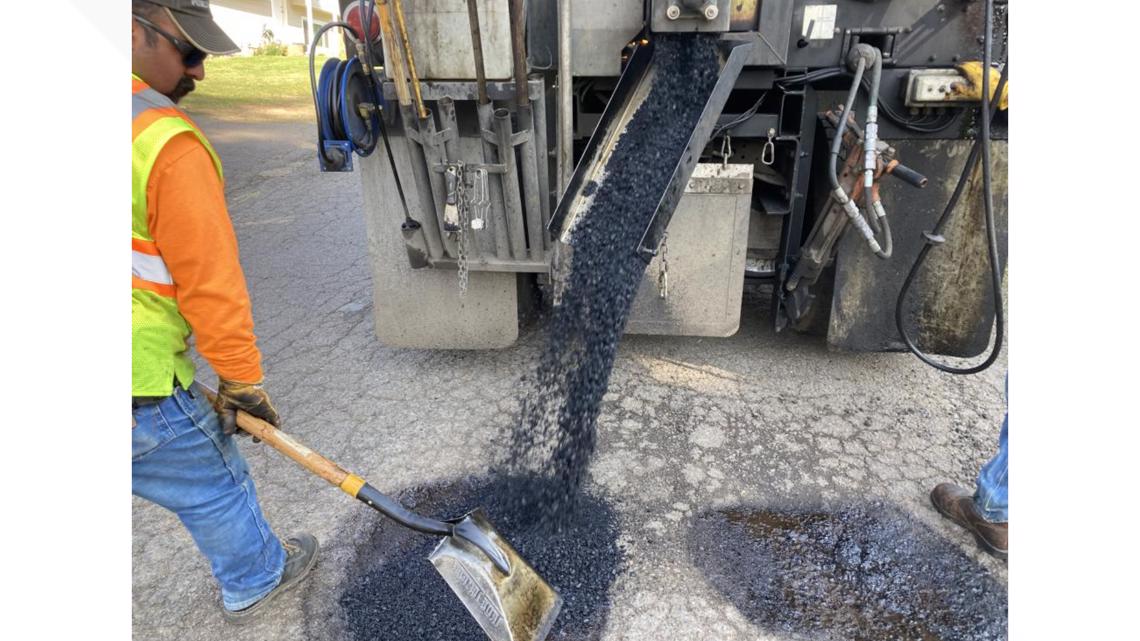 "I'm surprised by this technology and how accurate it is," said Chayne Husband, a utility maintenance specialist in Oregon City. "It will determine what a pothole and a manhole cover is. It's very little work on our part to distinguish between the pictures — it does a lot of that itself."
Husband said he has been working with the city for the last six years and drives with the CityRover every now and then. Typically Jan Holmgren, a utilities maintenance specialist for over 20 years, drives the street sweeper with the CityRover inside.
"I see potholes every day in the city and there are many that we don't see because we don't drive every road every day. The only other way we find out about them is if the public calls them in and lets us know," said Husband. "So if they don't call them in and we don't see them in our normal day-to-day work, then it's nice to know this camera is picking them up to put them on our list."
Potholes form when water seeps into cracks in the road and then freezes. When the water freezes it expands, widening the cracks. High traffic levels combined with frequent weather swings can make a pothole appear seemingly overnight.
Oregon City Public Works is currently testing out CityRover for the next year or so. But Lewis says they are hoping to permanently adopt the new technology.
Community members can report potholes in Oregon City using the free MYOC App available on iTunes and Google Play, or by calling 971-204-4600.