PORTLAND, Ore. — The Heathman Hotel has been a fixture at the corner of Southwest Salmon and Broadway since 1927.
"One of the first luxury boutique hotels to go up in the city," said Marjorie Walsh the general manager of The Heathman.
Walsh has been the general manager for about a year now. She said for the last several months she has been stressed about what has been happening right outside the front doors of the hotel.
"It's definitely been operationally challenging for us," Walsh said.
Walsh is referring to the improvements the Portland Bureau of Transportation did on SW Broadway from Oak to Clay Street. PBOT upgraded the bike lane by putting it right up against the curb and street parking adjacent to it. The facelift is part of the SW Broadway Bike Improvements Project.
"We've had a lot of really close calls with the guests coming out of their vehicle and almost getting hit by a bicycle coming up the lane," Walsh said. "We had an incident where a guest door got hit by a bicyclist."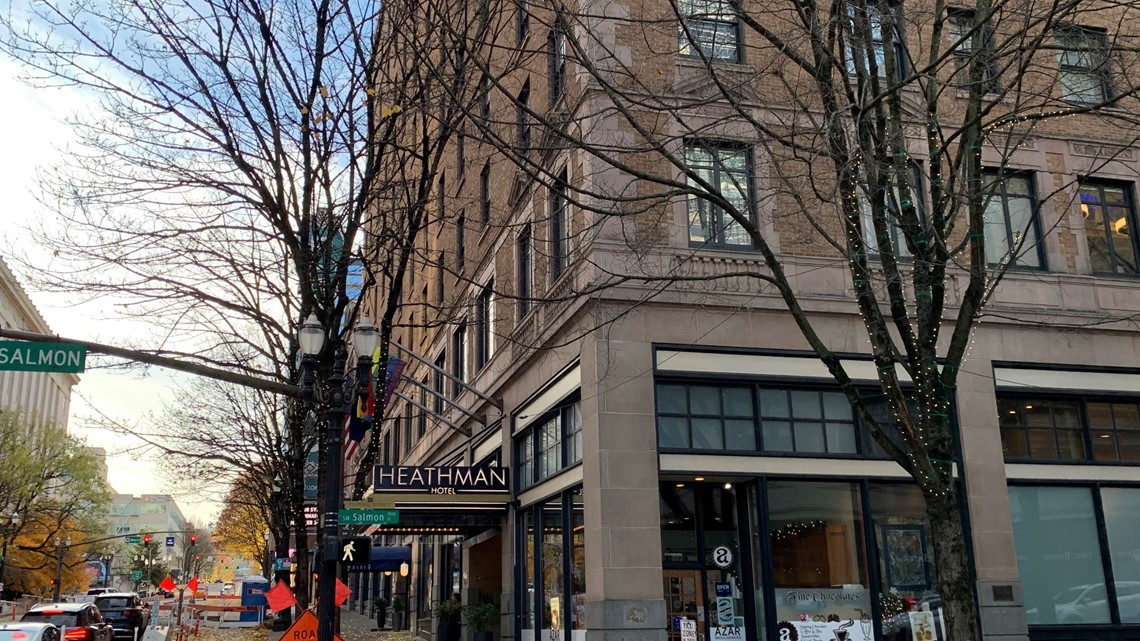 The hotel staffers have had trouble doing their job, according to Walsh. She said the hotel's valet zone has been cut in half due to the upgrade on Broadway.
"Realistically when loading and unloading vehicles that gives you two vehicles that'll fit in your valet zone so obviously a hinderance to our business operation as well," she said.
PBOT spokesperson, Hannah Schafer said the city continues to grow. There are more and more drivers, pedestrians and cyclists, and they all have their own needs.
"We do have to balance all the various needs and we have to make streets safer for all of our users and prioritizing people on bikes and making it safer for them is a priority for us as we try to meet our climate goals as a city," Schafer said.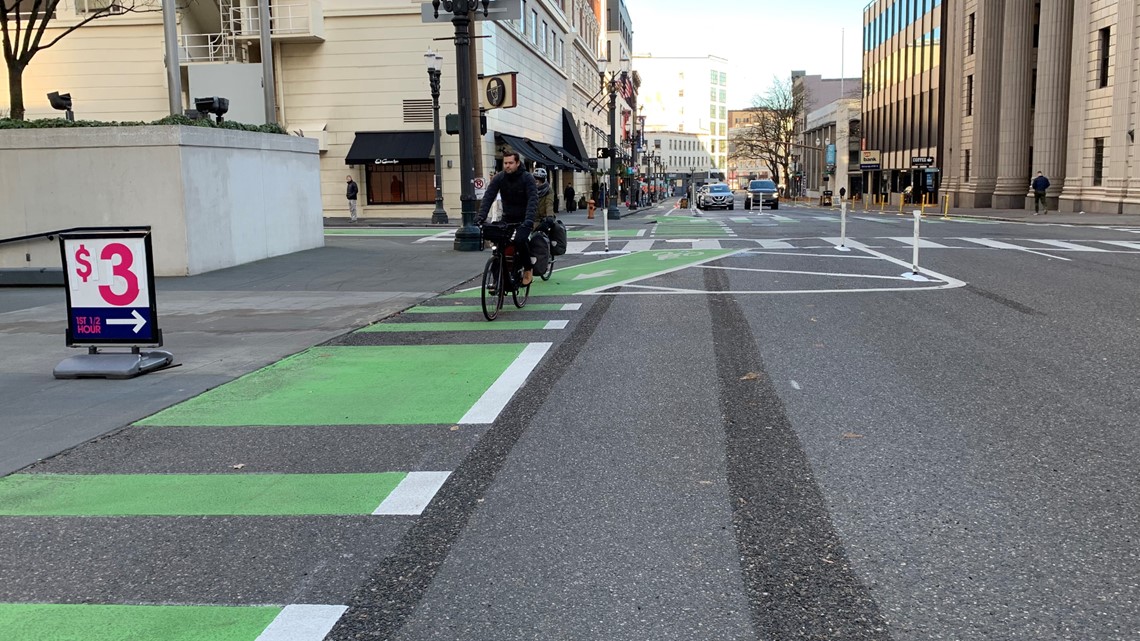 The "close calls" are what bother Walsh.
"From a liability perspective, it's something we're highly concerned about, again from our guests coming but our own employees as well," Walsh said.
Walsh said she has plans to put up cameras outside The Heathman Hotel to keep an eye on what has become "a hazard."