PORTLAND, Ore. — Frustration is mounting for a Northeast Portland man who continues to get speeding citations for his motorcycle, which was stolen two years ago.
"It's become absurd," said Erick Russ.
Russ bought the 2001 Honda Shadow 1100 about eight years ago. He spent more than $3,000 on the motorcycle. He has never regretted it.
"When you're driving down the highway at 65 to 70 mph you feel that speed," he said.
You can only imagine how devastated Russ was when somebody stole the motorcycle from right outside his house near Northeast 67th and Sandy.
"My heart dropped," said Russ. "I felt sick to my stomach immediately."
Russ says the motorcycle was ripped off in the summer of 2017. A few months later he received a speeding citation in the mail. A traffic camera captured somebody, perhaps the thief, flying down the road on Russ' motorcycle.
"At first I was relieved it wasn't chopped or whatever," he said. "Then I was like this guy is out having fun … he's playing with my pet."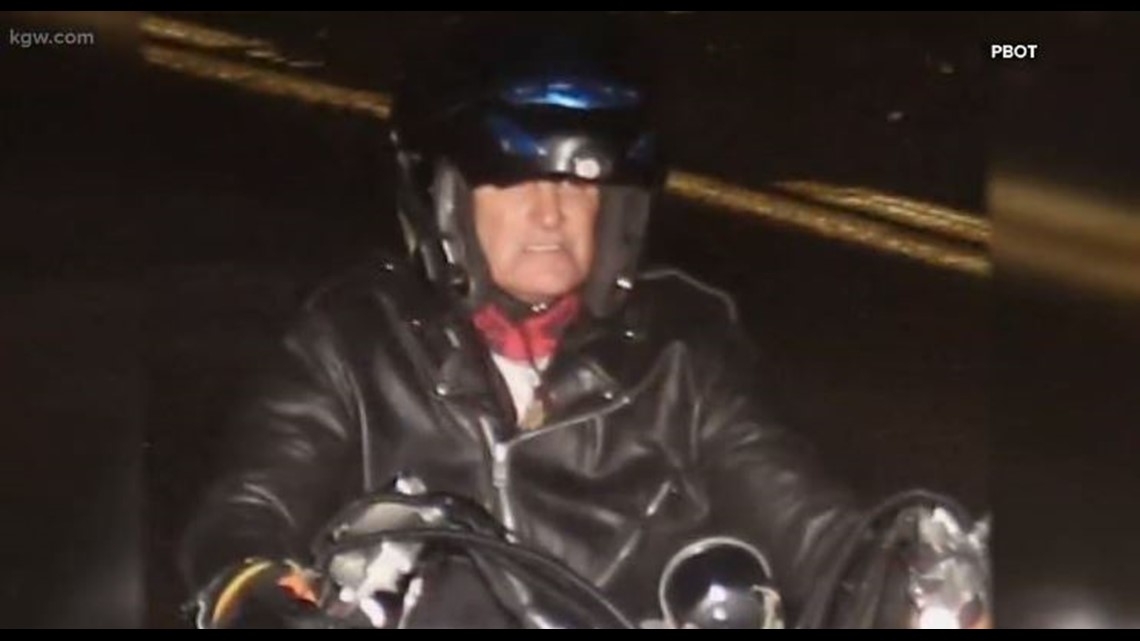 Since the motorcycle was stolen, Russ has received a total of seven speeding citations in the mail. The most recent ones came just the other day.
"I got an envelope and I open it and there's a ticket and the next envelope in the pile of mail is another one," he said.
A traffic camera near Southeast 151st Avenue and Division snapped two photos of a guy speeding on Russ' motorcycle in a matter of minutes.
"You know seven speeding tickets, $170 to $200 a pop, late fees, at this point he owes the cops $4,000."
Russ says the guy on the motorcycle needs to pump the brakes and give the bike back to its rightful owner.
"I really don't care what happens to whoever took it."
Russ did file a police report when the motorcycle was first stolen. KGW has learned Russ should have reported the theft to the DMV. A report to the DMV would have kept citations from being sent to Russ.