PORTLAND, Ore. — The Portland Rose Festival is underway and one of the signature events will draw thousands to downtown Saturday night.
The Starlight Parade starts at 8:30 p.m. at Northwest Burnside and 9th Avenue. The route takes a right turn on 4th Avenue, then heads north on Broadway before taking a left on Washington. Then it'll follow 12th Avenue to Taylor Street before ending at Lincoln High school.
Parade organizers estimate 325,000 people will attend the event, which features illuminated floats – a throwback to the early 1900s when the city was celebrating its electric trolley cars.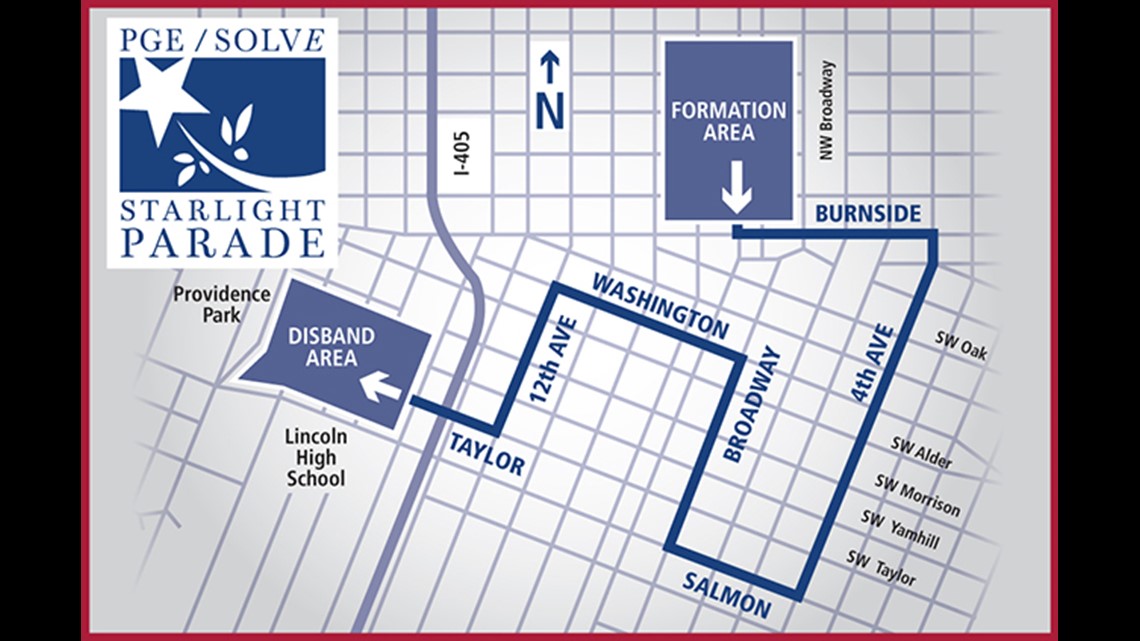 The Starlight Run is the parade's opening act. It starts at 7 p.m. on Morrison Street near Naito Parkway. The run used to follow the exact parade route, but this year will start and end near the Portland City Fair.
Expect road closures and traffic delays to start as early as 3 p.m.