PORTLAND, Ore. — A car dealership owner is fed up with crime and vandalism in Southeast Portland.
Philina Cha is the owner of International Autos Sales, a used car lot on Southeast 82nd Avenue. She's been dealing with theft and vandalism for the past two years. Cha has had 20 cars stolen off her lot during that time, adding up to over $200,000 in lost property.
"I don't know how much more we can take," Cha said. "We are definitely at our wits' end. That's why we did bite the bullet and put the fence up."
Cha does not think she will ever see any of those cars again. She recently put up a very expensive gate around the property in hopes to keep people out. The gate cost $65,000, she said, and that was on the cheaper side. She also had the gate put up for insurance purposes.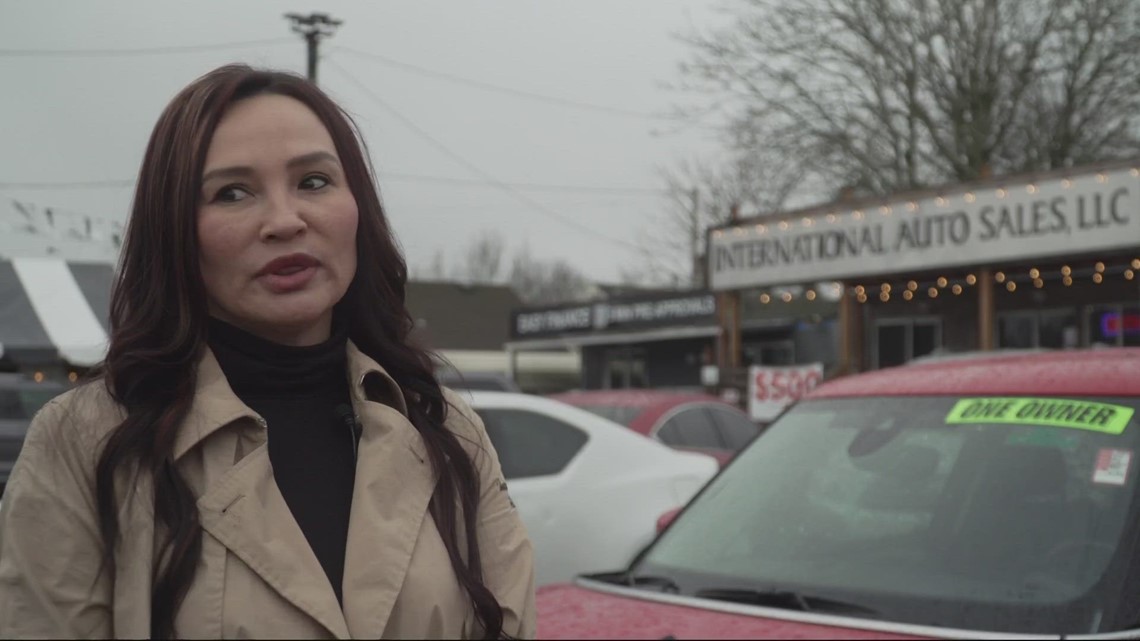 "We talked to our agent and he said as soon as we make a claim, because we haven't, we would definitely be canceled and in order for someone to pick us back up, it would need to be fenced," Cha said.
Cha's business is crucial for the area. She helps minority communities get cars, and she's is part of a minority group herself.
Cha said the crime is making her reconsider staying in Portland, but she wants to stick it out because she loves the community.
"With the rate of these losses, it's definitely hard to stay afloat," Cha said. "Especially in this community and area where people aren't really wanting to come here because they are afraid of the homelessness and high crime."