PORTLAND, Ore. -- Police were in a low-speed chase after they said an RV driver struck other vehicles and refused to stop for a Multnomah County sheriff's deputy on Sauvie Island Thursday morning.
The RV driver left the area and headed on Highway 30 to Northwest Cornelius Pass Road where Washington County sheriff's deputies joined the pursuit.
After stopping, deputies said the driver put the RV in reverse and rammed a patrol car, along with a Portland police car.
The RV was stopped on Cornelius Pass Road by patrol cars from both directions.
The driver, 38-year-old Shawn Wheeler of Wisconsin, refused to come out of the RV for 20 minutes before finally surrendering.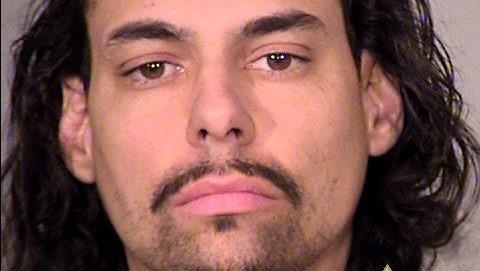 Deputies said occupants of one vehicle hit by the RV suffered minor injuries. No officers were injured in the incident.
Wheeler faces charges of attempt to elude and also had a fugitive warrant for his arrest.
All lanes of Cornelius Pass Road were reopened by 3 p.m.
Anyone who witnessed any part of this incident is asked to contact the Multnomah County sheriff's office at 503-988-7300.