PORTLAND, Oregon — Freeway volume has been halved, backups are rare and the phrase "late to work" -for those fortunate enough to work- probably takes on new meaning right now.
ODOT & WSDOT sent me some data this week confirming what we all already knew: there's no traffic.
I had to ask, I wanted the data because data matters and that's what we do as journalists. Our new reality, the roads are wide open -- for those that need them.
Of course, there are some that are taking advantage of that elbow room.
Portland Police have stopped several drivers going 100 mph or more on local freeways, just in the final week of March. I was not surprised by what Devon Haskins reported from police today.
I can't tell you the number of cars I've heard flying up North Greeley Ave at 3 a.m. but I can tell you, they're going very fast.
For those that MUST travel, the normally clogged freeways during rush hour are now operating at a speed limit clip. I-5 northbound speeds in the afternoon doubled from March 1, says a report from ODOT.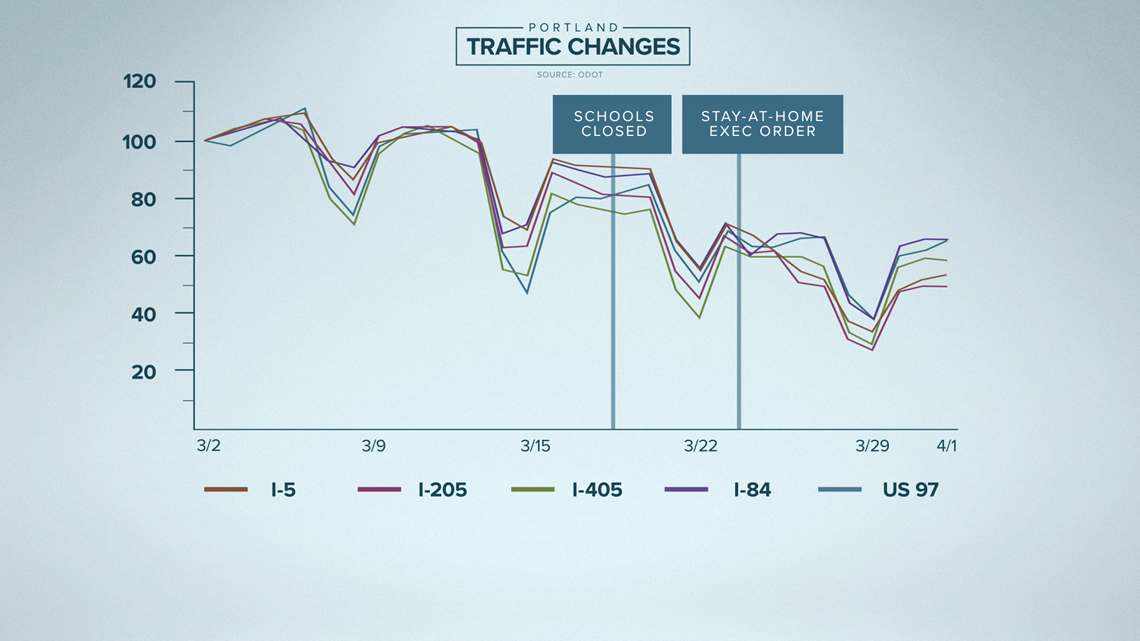 Data released this week shows just how much traffic has fallen off on major roads throughout the state. On an average day, 137,000 cars and trucks would cross the Interstate Bridge and a 165,000 over the Glenn Jackson. Today those numbers are less than half.
Weekend volume on US-20, the main highway from the Willamette Valley to the Coast and Central Oregon, is off nearly eighty percent.
Most of us are getting the message and staying off the roads.
The story is the same in downtown Portland of course. Suddenly those 1900 annual bridge lifts on the Hawthorne impact fewer divers.
The life of a bridge operator is quietly, well, quieter, for now. And that's a good thing, my coworker Brittany Falkers found out interviewing an operator today. You get a great view from that operator's tower, and you've got your finger on the pulse of the city.
Meanwhile, important road work is still getting done, so for essential travel, you'll want to know this. ODOT is not fast-tracking projects, but there were many in the pipeline that are still on schedule. Another major ramp closure starts Wednesday night, I-405 North to US-30 West will close for five days.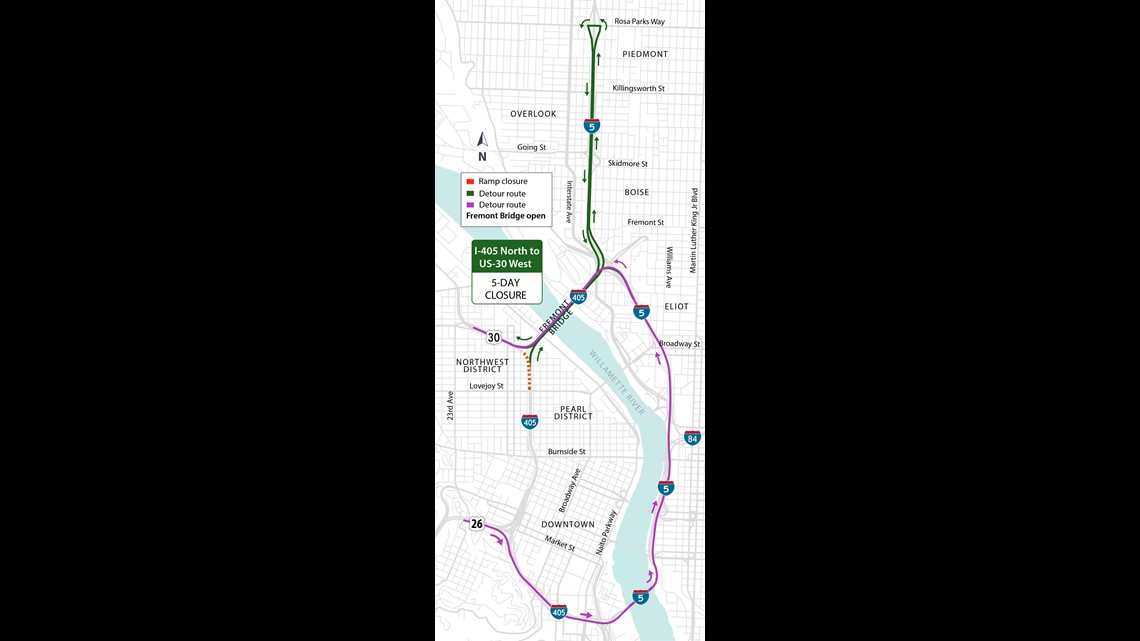 Later this month, there's an 18-day closure of the ramp from US-30 eastbound up to the Fremont Bridge. You can read more about the I-405 ramps project here.