NEWBERG, Ore. — Investigators have confirmed that there were human remains found inside of a car belonging to former Cornelius mayor Ralph Brown after it was pulled from the Willamette River on Friday. Brown disappeared almost a year ago to the day.
The Washington County Sheriff's Office (WCSO) tweeted on Friday that detectives and Yamhill County sheriff's deputies were at Rogers Landing near Newberg to investigate reports of a vehicle in the water.
Rogers Landing is a small Yamhill County park, dock and boat launch on a bend in the Willamette near Newberg Dundee Bypass.
"We believe that the car belongs to Ralph Brown, who has been missing since May 16, 2021," the agency said.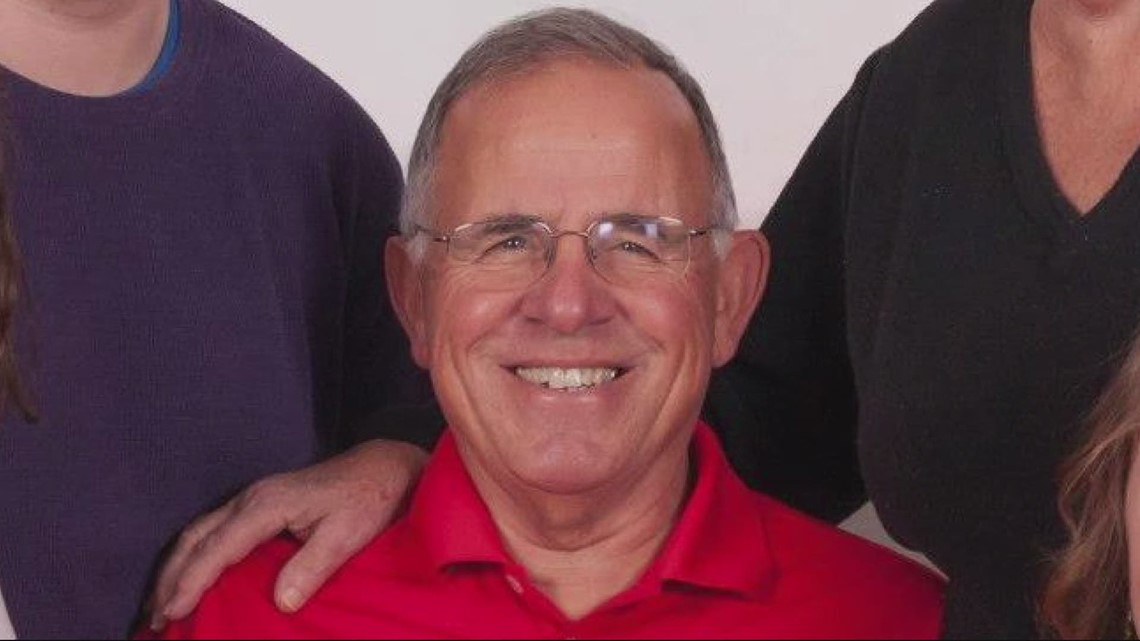 Adventures With Purpose, a dive team that travels around the country to help families find missing loved ones, initially located the vehicle.
The car was located about 40 feet beneath the surface of the water, WCSO said. Divers from the team took a license plate from the vehicle, and a Yamhill County deputy was able to confirm that it belonged to the car Brown had been driving when he disappeared.
Yamhill County deputies and the Adventures With Purpose team working through the afternoon and evening to pull the car from the Willamette. Once it was ashore, investigators were able to confirm that there were human remains inside.
Though the Yamhill County Medical Examiner was on the scene, they could not immediately identify the remains, WCSO said.
According to Doug Bishop and Jared Leisek with Adventures With Purpose, this dive was their 10th search for Brown and their fourth search at this location. One of Brown's last cell phone pings kept them coming back.
"Oregon is our backyard, and Ralph was an incredible community figure," they told KGW. "It's one of those cases that we could just not let go … especially with us being out on the road for the past year. We have learned, and we've grown so much ourselves with the sonar technology."
Members of Brown's family were at Rogers Landing on Friday. Despite every indication that this will be the way they learn, definitively, of Brown's death, the discovery was not entirely a tragic one.
"Although it is sad, it is not a sad day for us," said Megan Closson, Brown's granddaughter. "It is a happy day that we get the closure that we had wanted for so long. When I first got the call from my mom I just broke down in tears — happy tears. Because I was so glad that someone was still doing something and that … they gave us the answers."
Brown was 76 at the time of his disappearance, and family members reported that he suffered from dementia. He was last seen driving his 2014 Blue Nissan Sentra with Oregon license plate 319KQV.
"He all of a sudden one night told my grandma 'hey, I'm going to go home' — and for him home was Astoria, that's where he grew up, and so we were thinking that he was trying to head off to Astoria," Closson said. "He grabbed the keys and she was disabled so she couldn't get up to chase him. So he took the keys and he left, and I think he was trying to head to Astoria but he got confused and then he ended up this way."
Soon after he went missing, Brown's family released a timeline of events, which included several possible sightings:
May 16, 6:30 p.m. — Brown leaves his home in Cornelius
May 17, 5 p.m. — Brown may have been seen in Newberg on Springbrook & Hwy 99
May 23, 2:30 p.m. — Possibly seen at the North Trailhead of Silver Falls
May 23, 5:10 p.m. — Possibly seen at gas station in Eagle Creek
Brown committed his life to public service. He was the former mayor of Cornelius, former Forest Grove School Board Member, was involved in the Oregon Road Runners Club, worked in multiple Oregon school districts as principal and vice principal and was a member of the United Church of Christ of Forest Grove.
"He's kind of the original community organizer," his daughter-in-law Gretchen Brown said at the time.
His daughter, Laurie Saunders, said during the press conference last year that she had spoken to her father the Sunday before he went missing and told him she was coming to town to spoil him and help her mother recover from surgery.
"I am still here, I am ready to spoil you, you need to come home," she said.
Little more than a week after his disappearance, authorities believed that his cell phone was dead and there was no further activity on his credit card.
Closson said that she has 24 years of great memories of Brown as her grandpa, and she's grateful to still have those memories — and now, perhaps, some closure to go with them.