PORTLAND, Ore. — Summer is approaching and with the weather turning sunny and warm, people have been wanting to find ways to be outside and enjoy the nice weather while still social distancing.
Oregon is beginning the process of reopening after months of stay-home orders to flatten the curve and slow the spread of the coronavirus. On Thursday, Gov. Kate Brown announced she'd approved the applications of 28 Oregon counties that applied for Phase 1 of the governor's reopen plan.
Now that more outside activities will be allowed as the state begins the gradual process of reopening, what better time than to check in with KGW Chief Meteorologist to find out what kind of weather we have in store this summer?
During this week's digital Q&A, KGW's Galen Ettlin spoke with Matt to answer weather questions we've received from kids. Matt's son, Enzo, made an appearance and helped answer some questions as well!
The following are some of the questions Matt and Enzo answered during this week's digital Q&A:
Why does it hail in the summer, but not snow?
On a scale from 1-100, how likely is it that Mount St. Helens will erupt again?"
What are the chances of a meteor hitting the earth in the near future?
To colonize Mars, would it be possible to drop a nuclear bomb on it to start climate change so it could be habitable and warmer?
How did oceans start to form on Earth?
Is it possible to create artificial weather by controlling clouds?
What causes fog?
What's the summer outlook look like this year?
People are suggesting sunny days are helpful in killing coronavirus. Ultraviolet light and heat? Please help clear this up.
Are we going to have any good thunderstorms this summer?
How come the weather was on and off last week? It was hailing and then about an hour so later it just turned sunny like there was no clouds ever.
What's the weather like on Jupiter?
What's the best thing to do during a flood? Would going to higher ground during a flood put too much pressure on the land and create a landslide?
In your opinion which natural disaster is worse, a tornado or a hurricane?
I would like to know what will the world be like in 12 years with the rise of global warming?
What is the worst natural disaster to be stuck in? & What natural disaster causes the most anxiety in people and animals?
What is the worst storm in Oregon's history?
Is it difficult to predict snow in Portland? And if so why?
During the winter storm of December 2004, how cold were the temperatures?
In your opinion which is worse, a tornado or a volcano?
Expert bio
Matt Zaffino's career in television stems from his love of weather. His love of weather is rooted in his love for being outdoors and in wilderness. Matt has been the Chief Meteorologist at KGW since 1996. He was named Best Weathercaster by the Oregon Associated Press in 1994, 1997, 1998, 1999 and 2002, 2006, 2008 and 2009, 2012 and 2015. He won Emmy Awards four outstanding individual achievement in weathercasting in 2000, 2015 and 2016. He was inducted into the prestigious National Academy of Television Arts and Sciences (NATAS) Silver Circle, for 25+ years of outstanding service in broadcasting in the Northwest, in 2016. Learn more about Matt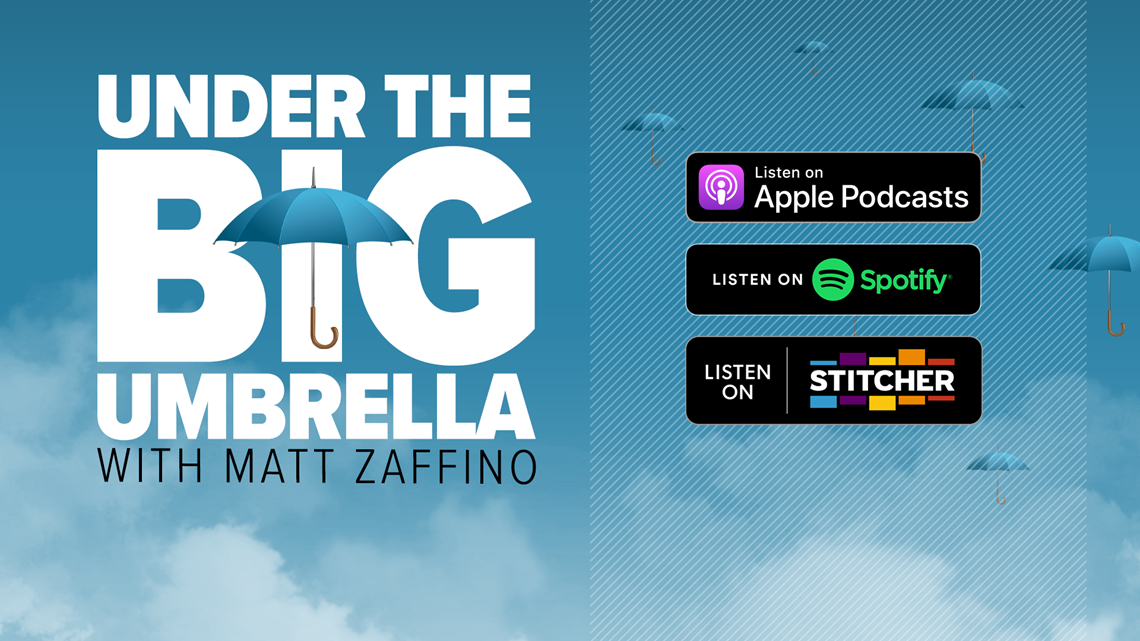 Resources
KGW has multiple resources available to help those looking for weather information:
The following resources were provided by Matt Zaffino:
KGW Digital Q&A